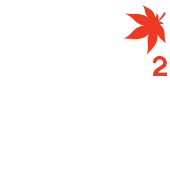 Policy
Rules of Conduct
The following are basic rules of conduct that govern player interaction and activity within MapleSEA with effect from 17th February 2010.
Failure to act responsibly and to comply with these rules may result in action being taken against your account, which may include termination of your account without any refund of any kind. In some cases or violation, legal action may be taken to ensure well being and development of the game.
Please read through the policies before registering for a MapleSEA game account. Once you have registered or begin your activities in MapleSEA, you are automatically agreeing to all Terms and Conditions stated here and in the terms of use.
THE RULES ARE:
1.
You may not hold multiple Asiasoft passports. If you are found to have multiple Asiasoft passports, Asiasoft Online (referred to as "Asiasoft") have the rights to suspend all of the passports without prior notice. Any existing or remaining @Cash and @Cash items in the Asiasoft passport will not be returned nor compensated.
2.
Once you have registered, you could not make any future changes to any of your personal information stated in your account besides your address, country of residence, postal code, country code and contact number. If you wish to update sensitive information such as Full Name, Date of Birth and Email Address, please send a verification email to Verification@asiasoftsea.net. Please be reminded Asiasoft staff will never ask you for your Asiasoft passport or Game account passwords.
3.
You may not give false information or intentionally hide any information when registering for your Asiasoft account. If the information provided in the registered account doesn't match with your actual personal details, Asiasoft will only provide limited support or services to that particular account and Asiasoft passport. Asiasoft also has the right to suspend or terminate the account and Asiasoft passport without prior notice. Any existing or remaining @Cash and @Cash items in the Asiasoft passport will not be returned nor compensated.
4.
You are responsible for the security and all actions performed by your account. Asiasoft will not be liable for any losses incurred to due to improper handling or carelessness on your side. If you provide any false, inaccurate or incomplete; or distribute, trade or share out any information related to your account details, Asiasoft also has the right to suspend or terminate the account and Asiasoft passport. Any existing or remaining @Cash and @Cash items in the Asiasoft passport will not be returned nor compensated.
5.
You may not advertise the intent to or commit the act of in-game service, buying, selling, trading, sharing, or transferring access to any Asiasoft game account, Asiasoft passport or @Cash.
6.
You may not post or communicate any player's real world information (name, address, account name, contact number, etc.) through the MapleSEA game or on the official MapleSEA Web site.
7.
While playing the game, you must respect the rights of others and their rights to play and enjoy the game. Refrain from using any sexually explicit, harmful, vulgar, threatening, abusive, defamatory, obscene, hateful, racially or ethnically offensive language. Usage of numbers, symbols, drawings or icons to type out vulgar or foul languages are also strictly prohibited. (This also applies to all in-game channels i.e.general chat, whisper, buddy chat, guild chat, party chat, alliance chat, game room, etc.)
8.
You may not post or link to any sexually explicit, harmful, threatening, abusive, defamatory, obscene, hateful, racially or ethnically offensive imagery or content.
9.
All players are advised to help each other by exploring, discovering and sharing in-game information regarding quests, item drops, NPC locations, game system features and also answering basic questions.
10.
You may not organize nor be a member of any guilds or groups within the game that are based on, or espouse, any racist, sexist, anti-religious, anti-ethnic, anti-gay, political, anti-government or other hate-mongering philosophies.
11.
You may not send excessive petitions (as an individual or group), sending excessive private messages to a Game Master, excessively using say or other channels to communicate to a Game Master , making physical threats, or using abusive language against a Game Master. If a Game Master is offended by your message, disciplinary actions will be taken.
12.
You may not impersonate any Asiasoft or Asiasoft's related parties/partners/entities employee, past or present, including any Customer Support personnel. This also includes using names that misleads other users to believe that you are an employee of Asiasoft or any of it's related parties/partners/entities.
13.
You will not upload or transmit any game information or on the respective game website, copyrighted content that you do not own all rights to, unless you have the express written permission of the author or copyright holder.
14.
You will not attempt to interfere with, hack into, change or decipher any transmissions to or from the servers while running the game. We will treat these actions as an attack and attempt to disrupt any MapleSEA and Asiasoft related server(s).
15.
You may not market, promote, advertise, or solicit in-game currency sellers, private servers, hack and botting-tools within the game or on the official websites and forums.
16.
You may not use any illegal program which includes third party software, non-official MapleSEA patches, macros, or any other methods that could cause game play imbalance or disrupt the game servers from operating normally and efficiently.
17.
You may not modify any part of the Game Client, Server or any part of the official Web Page owned by ASIASOFT ONLINE PTE LTD, AS ONLINE SDN BHD or Asiasoft.
18.
You may not take advantage of any glitch in the game for unjustifiable benefits. If found guilty, Asiasoft & Nexon Corporation reserves all rights to execute any form of penalty on the offending character including Permanent Suspension to protect the general interests of other players. In such cases, no compensation of any form will be made to the player.
19.
You may not arrange for the exchange or transfer of any pirated or illegal software while in the game, official game websites and forums.
20.
You will not exploit any bug in the game and you will not communicate the existence of any such exploitable bug (bugs that grant the user unnatural or unintended benefits in game), either directly or through public posting, to any other user of the game. You will promptly report any such bug via the iBox.
21.
You will not attempt to play the game on any server (private server) that is not controlled or authorized by Asiasoft or its designees.
22.
You will not create, use or provide any botting programs or methods, server emulator or other site where the game may be played, and you will not post or distribute any utilities, emulators or other software tools related to the game without the express written permission of Asiasoft.
23.
You may not advertise the intent to or commit the act of buying or selling in-game related items or services (power leveling) for cash (Real world cash / money / currency) as it is strictly illegal. A trading or attempted trading is at the risk of the parties who are committing such activities.
24.
You will follow the instructions of authorized personnel while in the game.
25.
Game Masters will not involve themselves in disputes between players regardless if it is in real life or in-game. Players should solve it themselves peacefully and politely. If the matter gets out of hand, the Game Masters have the right to either suspend both parties or remove the item(s) if it is the cause of the dispute.
26.
Actions will only be taken by Game Masters or Game Administrators, if there is sufficient proof of foul play.
27.
If you are caught breaking any of the rules above, disciplinary actions will be taken upon your MapleSEA account and Asiasoft passport. On a serious offence, Asiasoft will only provide limited support or services to that particular account and Asiasoft passport. Asiasoft also has the right to suspend or terminate the account and Asiasoft passport without prior notice. Any existing or remaining @Cash and @Cash items in the Asiasoft passport will not be returned nor compensated.
28.
If you are found and caught breaking any rules from rule 4, 5 and 12 until 22, you will be stripped of your privileges and all supports or services to that particular account and Asiasoft passport will be discontinued. Asiasoft has the right to suspend or terminate the account and Asiasoft passport without prior notice. Asiasoft also has the right to take legal actions towards you based on the result of our investigation and you are liable for any losses and law prosecutions. Any existing or remaining @Cash and @Cash items in the Asiasoft passport will not be returned nor compensated.
29.
If you are found and caught assisting, involving or receiving benefits from any offenders who break any of the rules above, you will also be punished based on the severity of the offences which is determined from the result of our investigation. Duration of investigation is subjected to the severity of the offence(s) committed.
30.
You are obliged to allow your MapleSEA account and Asiasoft passport to be suspended for investigation if you are suspected in breaking any rules, breach of security, system payment fraud, possession of hacked, scammed or any items that were obtained illegally.
31.
You are obliged to agree on any form of penalty decided by Asiasoft & Nexon Corporation in accordance to the offense(s) committed. No appeals will be entertained.
32.
Asiasoft & Nexon Corporation reserves all rights to execute any form of penalty not subjected to the limitation of our abuse policy penalty on the offending character or game account in accordance to the severity of the offence(s) committed in MapleSEA.
33.
Asiasoft has the rights to secure any company internal information, staff personal information and game internal information.
34.
For the offenses mentioned above kindly refer to the User Abuse Policies.
35.
Asiasoft has the rights to add, modify or remove the rules and regulations to provide a better service and to cope up with any issues that appear in the future without any prior notice.
36.
No Game Master or Asiasoft staff will ever be in favor of one or any player in MapleSEA. Favouritism is not and will never be practiced among Asiasoft staff and if player has been caught in violation of any of the policies, terms of use, rules and regulations and rules of conduct will be punished regardless of past interaction or behavior of player.

Complains/Reports:
Complains and reports will only be entertained through the use of Live Chat and iBox 7 days within the incident date.
In the event whereby a case of insufficient, incorrect or additional information required is not provided, the Customer Service will then reply to you through the media that you have made the report.
Please remember to check for their replies and follow up with the case. Should you fail to follow up with the case within 7 days after the reply, the case will be closed and further messages related to the case will not be entertained.
Any other form of complains/reports or reports received more than 14 days after the incident date will not be entertained.
Asiasoft has the right to ignore, suspend or terminate users who spam through the iBox or email repeatedly with empty mails, repeated messages, vulgar/foul/obscene languages and contents. Threats will not be entertained either and if the situation is out of hand, a police report will be made to protect the company and the staff.
If we found out that the report you submitted is false, made up, or exaggerated, we will take disciplinary actions upon your MapleSEA account and Asiasoft passport.
Asiasoft Online will not entertain any visits with players with intention of appealing against the penalty decided by Asiasoft Online & Nexon Corporation on offending character(s)/game account(s).
Asiasoft will not act as a medium to resolve any personal dispute which could arises between 2 user in MapleSEA including but not limited to –
• Breech of agreement between 2 or more users