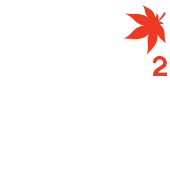 Policy
Hacking
Hacking

Definition:
Usage of third party software, any forms of editors, trainers or debuggers (Hack tools) in altering the Game which may/may not lead to an unfair advantage in game play over other players. (E.g. Fly hack, god mode, auto-click, auto-loot.)

In Addition:
1. Gaining benefits from hacker is also considered abusing hacks. Players are warned not to party with any hacker, or if they find any hacker within their party, report them and leave the party.

2. Players or characters who intentionally aid a hacker or found receiving any form of assistance, aids or benefits from hackers intentionally will be given the same penalty as hacking.

Offences under hacking include:
-Usage of third party software
-Usage of any form of editors, trainers or debugger (Hack Tools)
-Gaining benefit from hacker
-Assisting hacker

Penalty for hacking:

1st Offence:
Permanent Ban

Player will not be able to retrieve any items from the permanent banned game account.

2nd and subsequence offences if applicable
Permanent Ban

Repeat offenders will face Permanent Ban of the offending Maplestory account regardless of any previous account reactivations.

*All GM and MapleSEA Administrator decisions are final in the game.
*No refunds will be made for any A-Cash or items left within.
**Appeals will not be entertained.