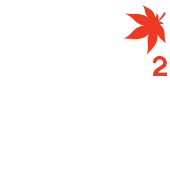 Policy
Glitching
Glitching

Definition:

Glitching is consider as a form of cheating in which a character exploit the flaws/bugs in the game to achieve something that is not intended by the game developer.

Under our Rules of Conduct:
18. You may not take advantage of any glitch in the game for unjustifiable benefits. If found guilty, Asiasoft & Nexon Corporation reserves all rights to execute any form of penalty on the offending character to protect the general interests of other players.

20. You will not exploit any bug in the game and you will not communicate the existence of any such exploitable bug (bugs that grant the user unnatural or unintended benefits in game), either directly or through public posting, to any other user of the game. You will promptly report any such bug via the iBox.

Offences under Glitching include:
-Any attempt to exploit any flaws/bugs in the game

Penalty for Glitching:
1st Offence:
Permanent Ban

Offenders will face Permanent Ban of the offending Maplestory account regardless of any previous account reactivations.

*All GM and MapleSEA administrator decisions are final in the game.
*No refunds will be made for any A-Cash or items left within.
**Appeals will not be entertained.