Guide
Control
Keyboard & Hotkey Settings
In MapleStory, there are two types of keyboard settings that you can choose from - Basic and Secondary Key settings. However, these settings are just a starting point from which players can customize their hotkeys from. To reset your key settings to the default, players can click the
Reset button
in the keys settings window.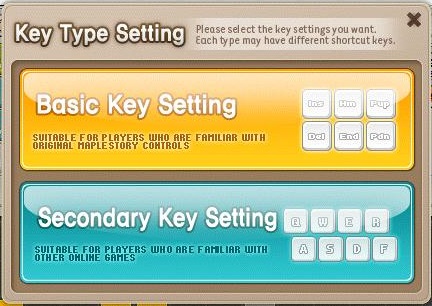 Each hotkey is labelled with a name so it's easy to customize where you want your keys to be!
• Basic Settings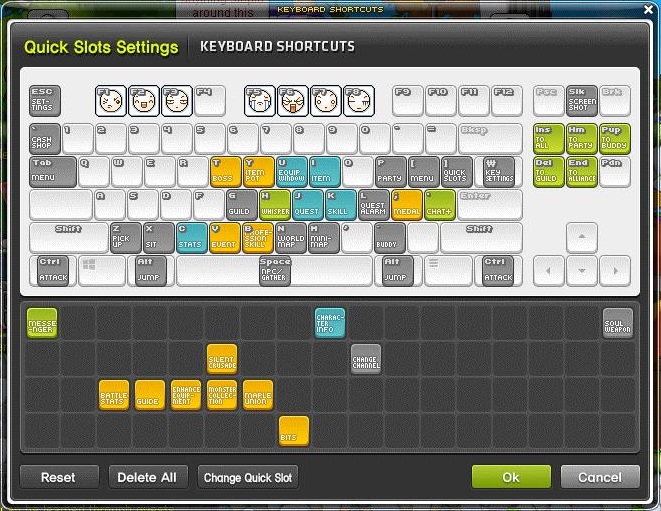 • Secondary Settings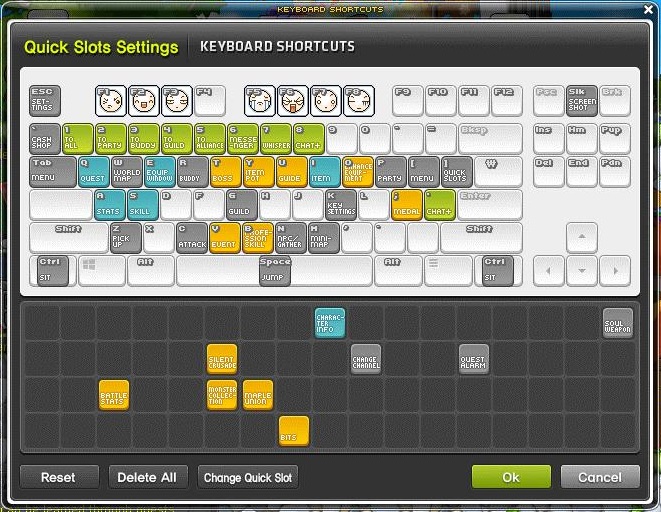 • Binding Hotkeys
To bind your job skills onto your keyboard, all you have to do is click and drag the
skill icons
to the desired key in your Keyboard Settings window. Items that can be consumed (e.g potions, event boxes) can also similarly be binded to a hotkey.