Guide
Starting the Game
• Logging into the Game
Login to the game with your Maple ID. (If you don't have one yet, you can create yours at the
Asiasoft Passport page
.)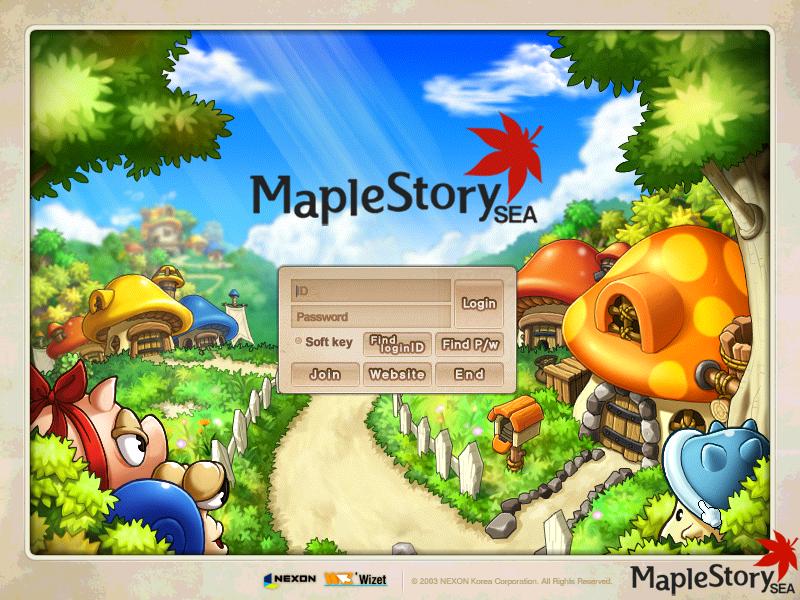 Pick a World from the bar on the right side of the screen. Select any Channel afterwards to proceed.
Current Available Worlds:
• Aquila
• Bootes
• Cassiopeia
• Delphinus, Eridanus, Fornax, Gemini, Hercules, Izar, Jynarvis (Merged Worlds)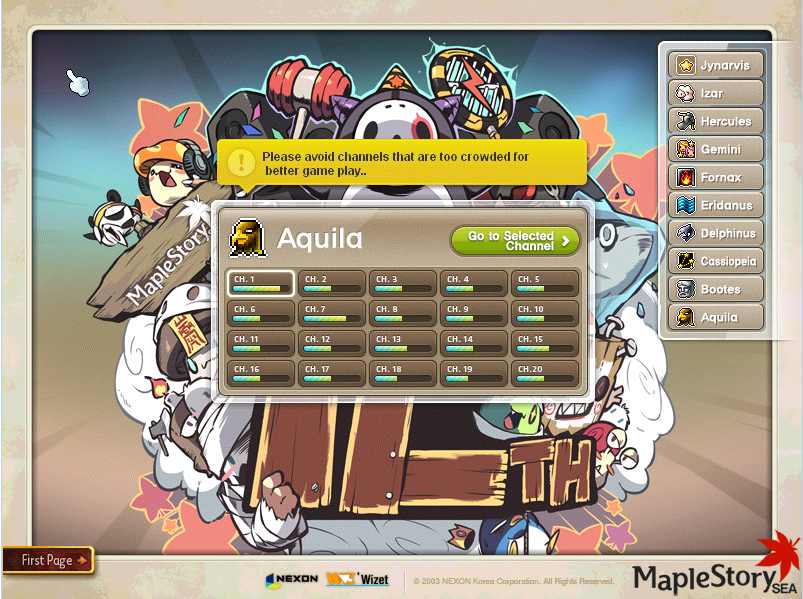 • Character Creation
To begin creating your first Character, click on the Create Character button, found near bottom of the screen.
Note: Each Maple ID can only create a maximum of 3 characters per day.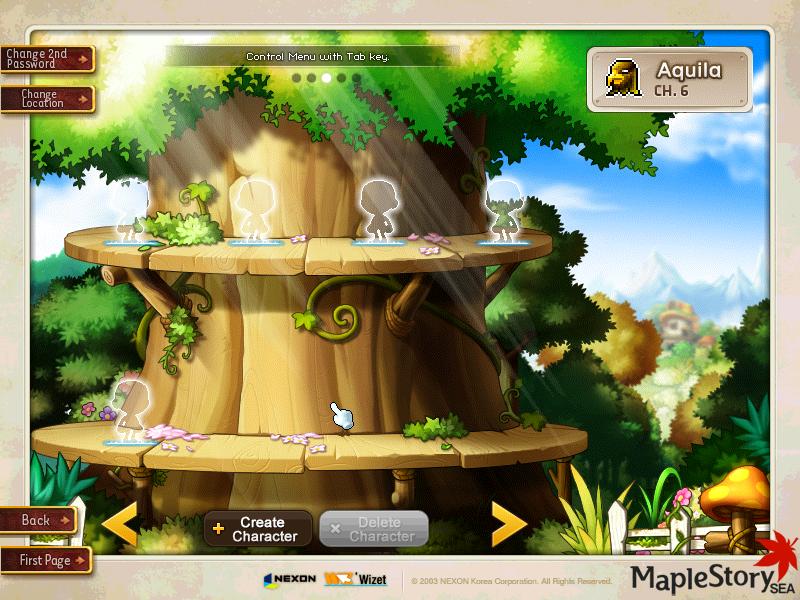 Pick one character class from the roster available at the bottom of the screen.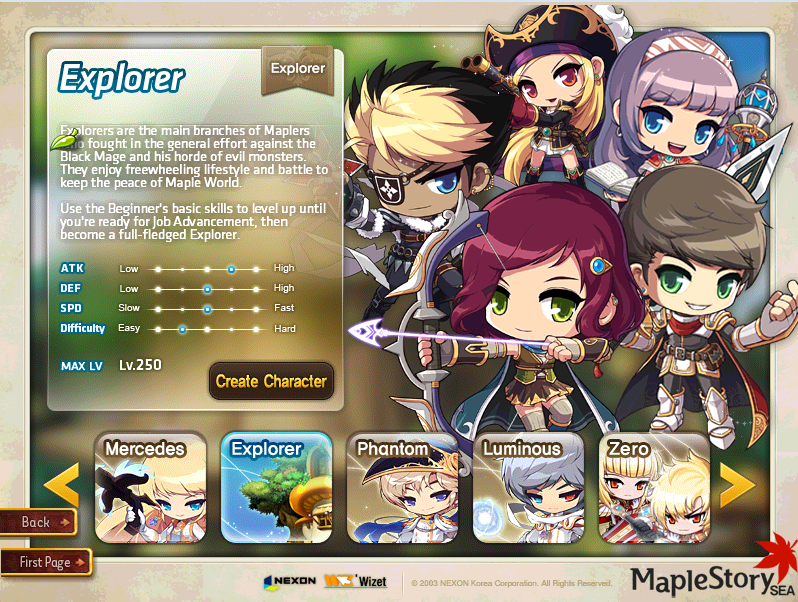 You will then be brought to a page to customize your new character's appearance (if available). Click OK once you are done to proceed.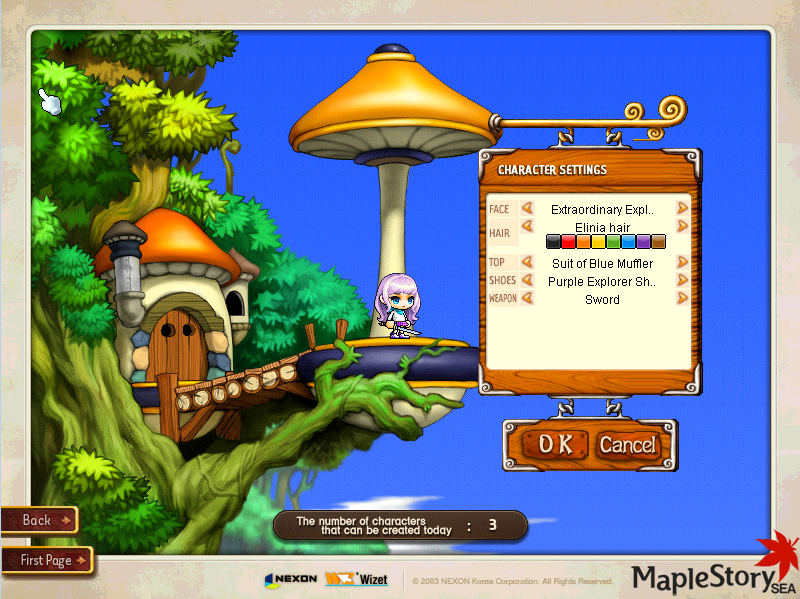 Pick an In-Game Nickname (IGN) for your newly created character. After which you will be prompted to select one of 2 default keyboard settings.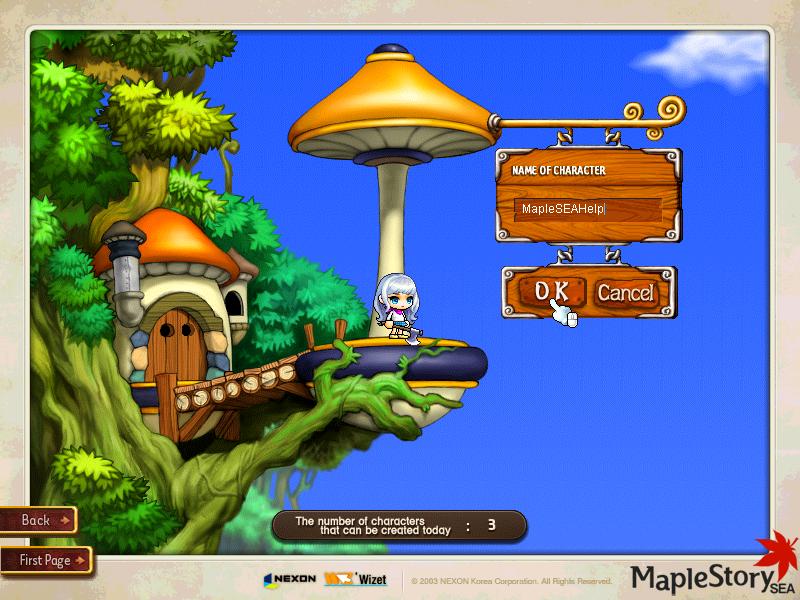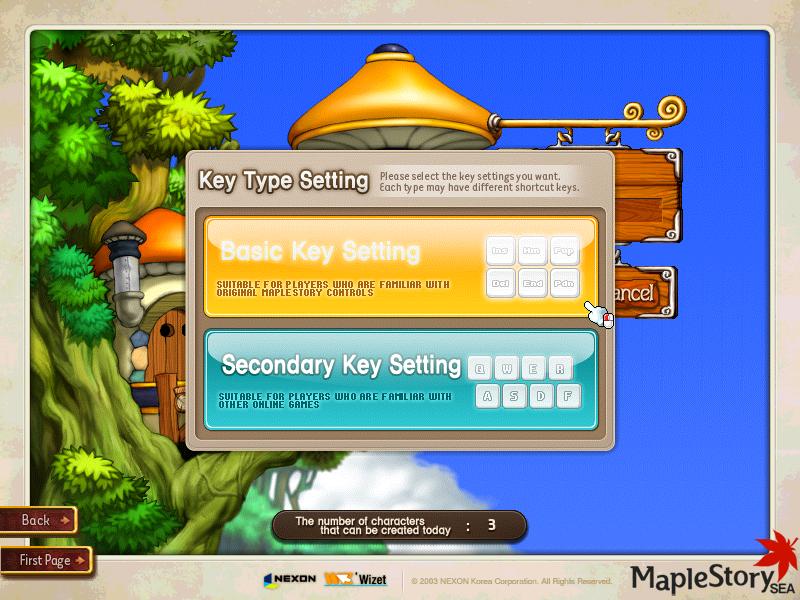 Once all that is settled, its time to leap into a brand new adventurer in MapleStory!