Updates
03 Nov 2020
[Cash Shop Update 041120] Pre-AWAKE Sale Special
Dear Maplers,
1)
[Special] New Mapler Special Package - Sale ends 11th November
2)
[NEW] Kiddy Galaxy Decorative Package - Sale ends 11th November
3)
[Special] Pre-AWAKE Sale - Sale ends 11th November
4)
Removal & Updates
---
New Mapler Special Package
Welcome New Comers! Specially curated package filled with necessities to get you up to speed!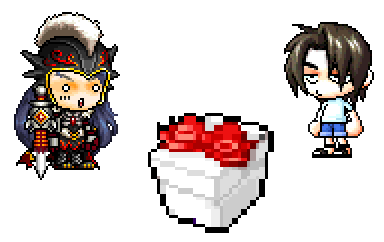 The
New Mapler Package
includes:
3X EXP Coupon x5 to aid in your levelling process
[7 Days] Teleport World Map to aid in your travelling convenience
[7 Days] Proof of Clan that provides a 10% Bonus EXP while hunting, and an additional 5% Party Bonus EXP for any party member with the Proof of Clan equipped
[7-Day] Miu Miu the Travelling Merchant to quickly access the General NPC Store from wherever you are
Pet Butterfly, a companion to aid your adventures for 14 days
Wanna be a Hipster? Random box to get back on top of the fashion scene!
The New Mapler Package can be purchased by Maple Accounts that are created after 1st November 2020.
---
Kiddy Galaxy Decorative Package
Exploring the galaxy? Don't forget your suits! Oh.. and they're kiddy.. just like you :3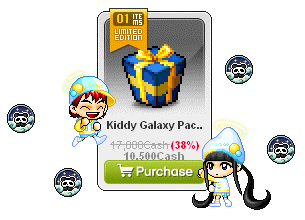 *Note: Package can only be purchased once per character and cannot be gifted.
Packages are gender locked (M) and (F) and can only be equipped by the respective genders. Each package come with 1x 10 AWAKE Coins Exchange Coupon which can only be used after 11th November 2020 (after Server Patch Update) and has an expiry of 14 days upon purchase.
---
Pre-AWAKE Sale
Get ready to be AWAKEN~! Bringing back highly demanded items and old favorites to get you warmed up for AWAKE Patch~! Unleash your power!
AWAKE Meso Sack
The
AWAKE Meso Sack
has 1 billion mesos in it! Time to get ready to AWAKE the powers.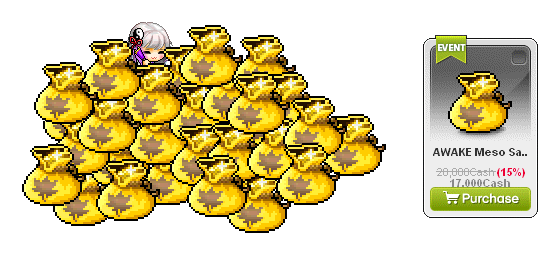 AWAKE Meso Sack
cannot be listed in the Auction House but can still be traded via Cash Trade if purchased with Maple Cash.
---
Pandora Box
Dive into the unknown~ Unleash your chances with the Pandora Box!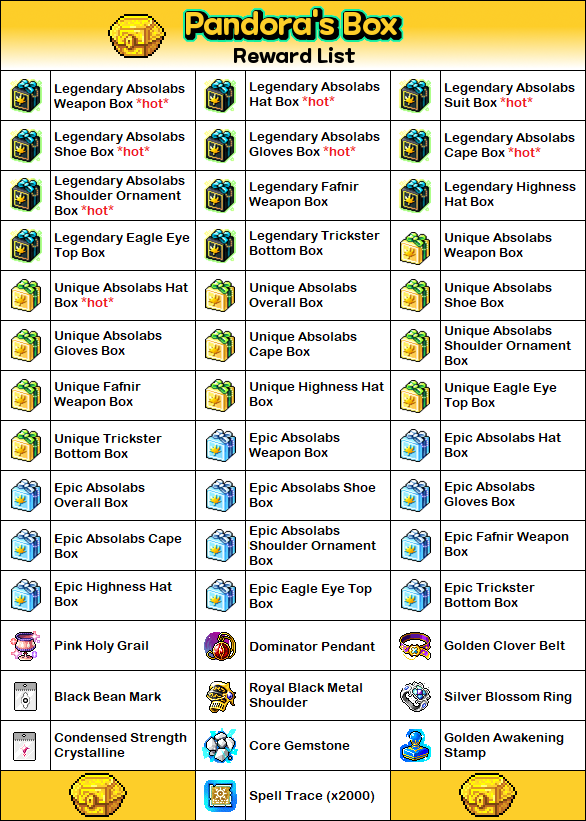 Notes:
The Pandora's Box has a duration of 7 days expiry
All items are of permanent duration
All items, except the Dominator Pendant and Black Bean Mark, are tradable
All equipment boxes can be placed up for auction, however it cannot be dropped
---
2x EXP Exchange Cards
Enjoy bonus EXP Rate with special discount sales!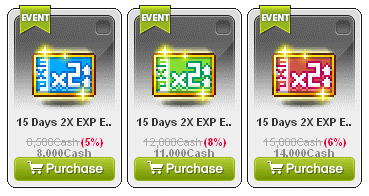 ---
AWAKE Royal Beauty Coupons
Time to beauty up before waking up~!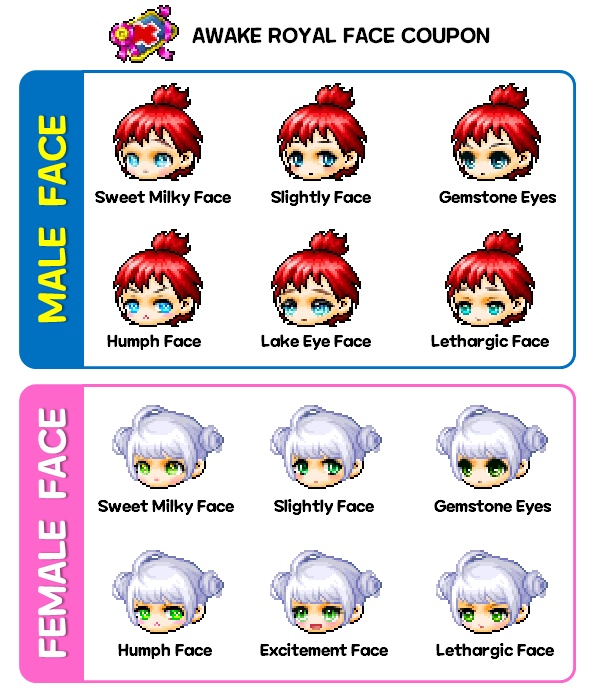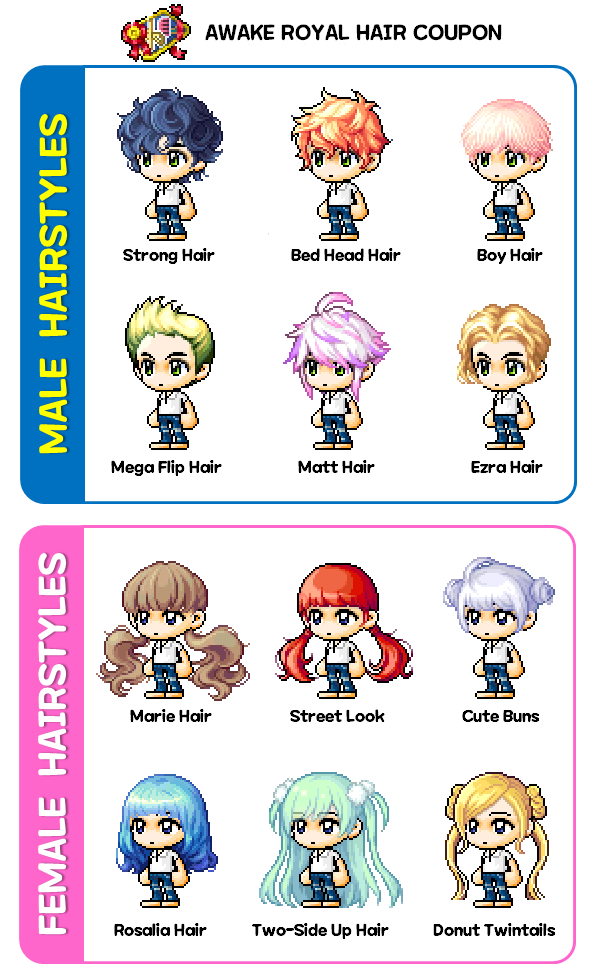 ---
Removal & Updates
Forest & Night Guardian Set from the Cash Shop Update of 14th October 2020
Chubby Owl Pet Packages from the Cash Shop Update of 21st October 2020
Golden Apples from the Spook-tacular Golden Apple Harvest
Mysterious Beauty Coupons from the Cash Shop Update of 28th October 2020