Updates
22 Dec 2020
[Cash Shop Update 231220] Festive XMas Sale
Dear Maplers,
1)
[Special Sale] AWAKE Mesos Sack - Sale ends 6th January 2021
2)
[NEW] Silent Night Packages Sale - Sale ends 6th January 2021
3)
[Update] Heavenly Wing Box - Sale ends 6th January 2021
4)
[Time Limited Sale] Xmas Holiday Sale - Sale available from 0000hrs 24th December to 2359hrs 31st December
5)
Removal & Updates
---
AWAKE MESO Sack Sale
The chimes of Christmas, brings forth mesos!!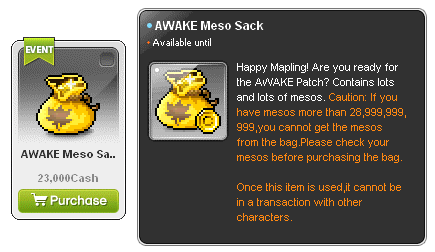 Note: AWAKE Meso Sack cannot be gifted to another player nor sold via the Auction House. However, they may be traded with the Cash Trade function.
---
Silent Night Packages
Peaceful and starry night above us~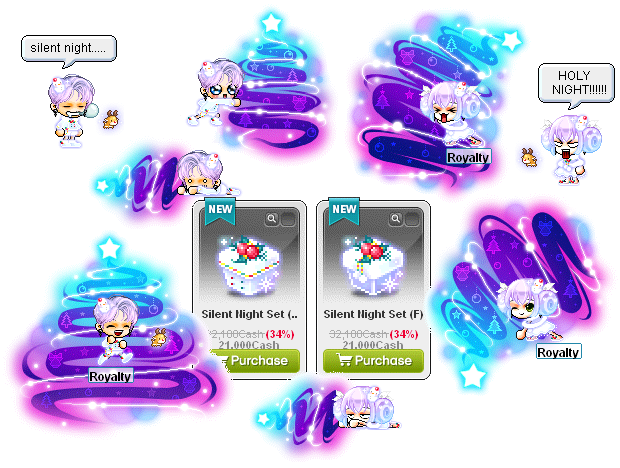 The
Silent Night Set (M) and (F) Packages
includes:
Silent Night Hat
Silent Night Overall (M/F)
Silent Night Shoes (M/F)
Silent Night Weapon
Silent Night Cape can only be obtained from Heavenly Wing Box (see below).
---
Heavenly Wing Box Update
Who would have thought trees in Christmas are glowy white?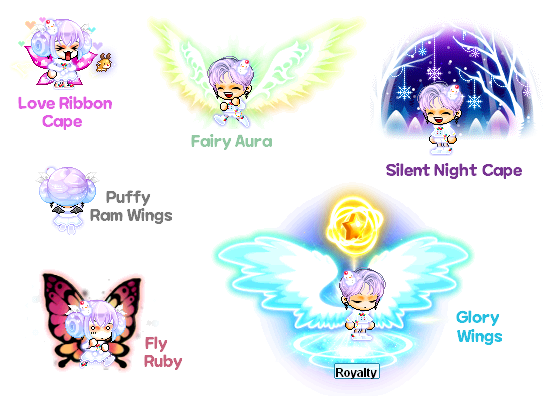 ---
XMas Holiday Sale
Get into the festive mood with this week's Christmas Special Sale!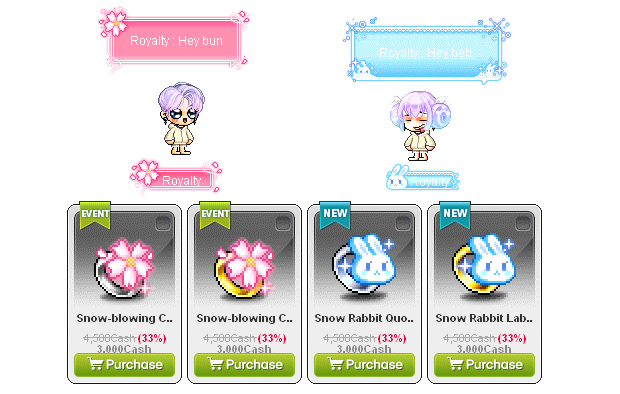 • Snow-blowing Cherry Blossom Label Ring • Snow-blowing Cherry Blossom Chat Ring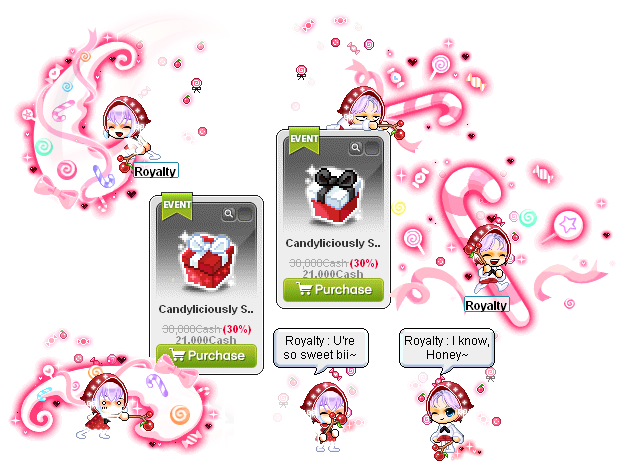 • Candyliciously Sweet Package (M) • Candyliciously Sweet Package (F)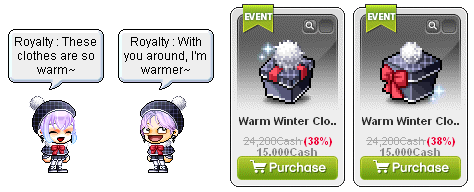 • Warm Winter Clothes Package (M) • Warm Winter Clothes Package (F)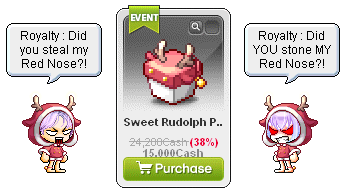 • Sweet Rudolph Package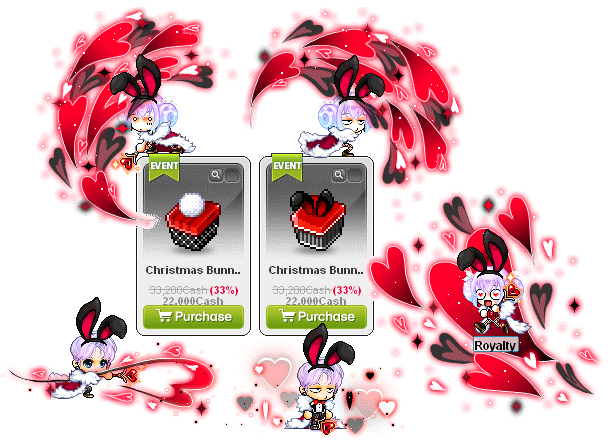 • Christmas Bunny Package (F) • Christmas Bunny Package (M)

• Festive Lovers Package (M) • Festive Lovers Package (F)
---
Removal & Updates
Wonderberry related & Raven Sets from the Cash Shop Update of 2nd December 2020
MapleXP Rings, Earrings and Decorative Packages from the Cash Shop Update of 9th December 2020
Tera Burning+ Promotion Sale from the Cash Shop Update of 16th December 2020