Updates
17 Nov 2021
New Job : Lara Highlight Notes (v209)
There was once a Little Lamb...She was in Maple World ALL ALONG!
Join the wonderful journey of this cute little lamb in awakening the mysterious bell!
Note : Available from
1st December 2021, 1000hrs onwards
.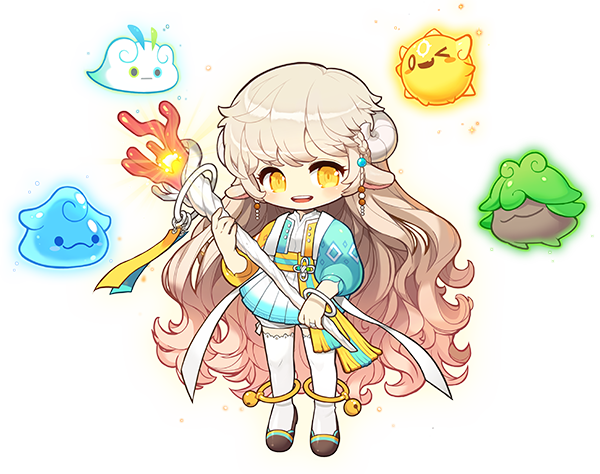 Faction: Anima (shares Cash Wardrobe with Ho Young)
Class: Magician
Main Stat: INT
Weapon: Wand (1-Handed)
Secondary Weapon: Ornament
Maple Union Attacker Unit Member Effects: INT +10/20/40/80/100
Link Skill: Nature's Friend



---
New Area: Naryn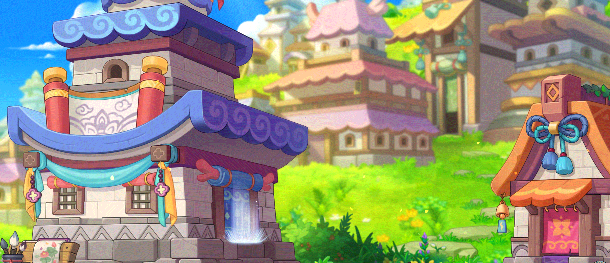 New Moon arises in Grandis! Visit this new area by talking to
NPC Deva at Outlaw Village in Savage Terminal
.
---
Lara Skills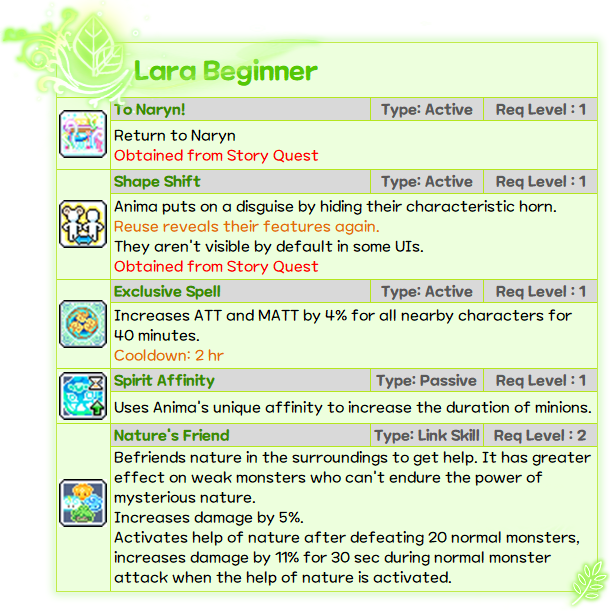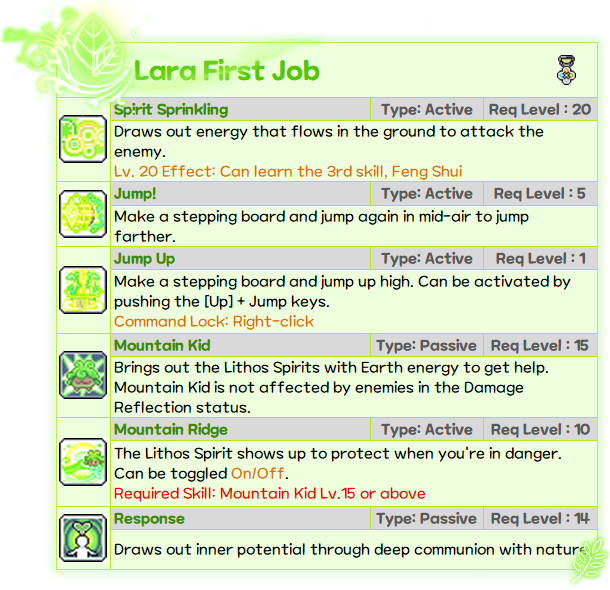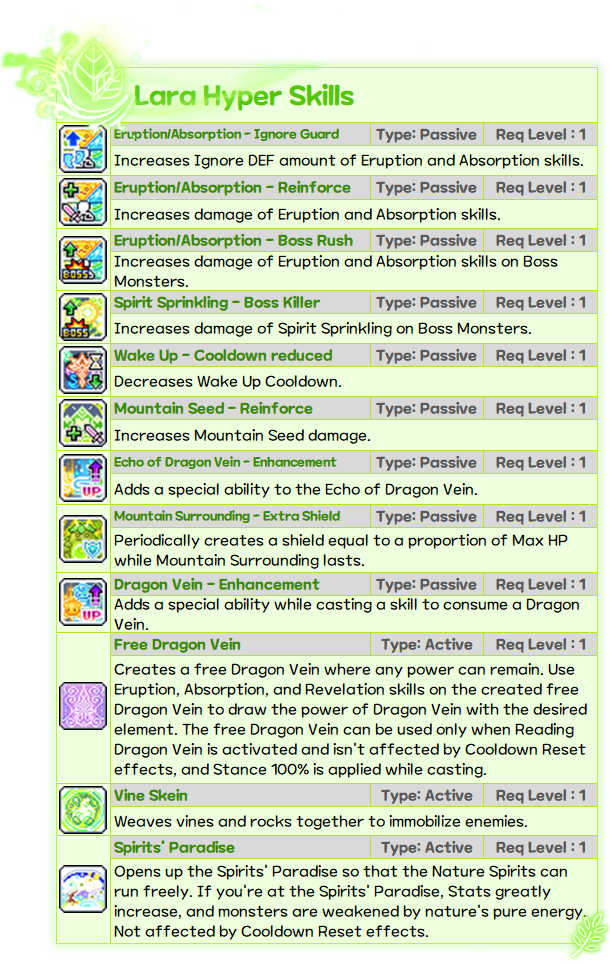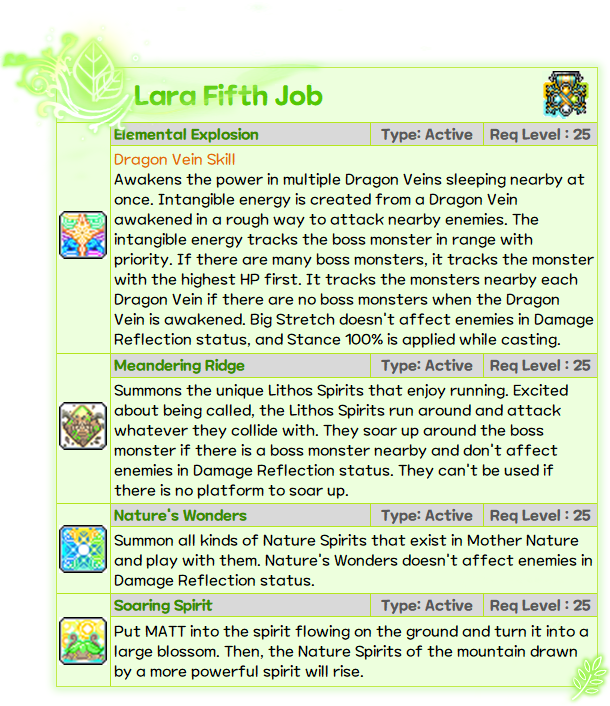 Lara V Enhancement Cores Skills
:
Spirit Sprinkling

Waking UP

Mountain Kid

Mountain Seed

Dragon Vein Eruption

Dragon Vein Absorbtion

Vine Skein

Dragon Vein Traces

Lara V Shared Cores Skills:

Grandis Goddess's Blessing

Lotus (Shared with Ho Young)

Overload Mana

Ethereal Form


To ON AIR PATCH Notes v209!

To ON AIR EVENT Notes v209!





Be a Lamb today and have fun!! MEeeeeehhhh!




~~~ End of Lara Highlight Notes~~~