Updates
19 May 2020
RISE: Adele Highlight Notes (v195)
Dear Maplers,
Called down by a familiar prayer, Adele was awakened by a young prince of Ristonia. After being isolated in the subspace for a long time, Adele has lost her memories and her identity of who she originally was. Will she ever be able to recover all her lost memories?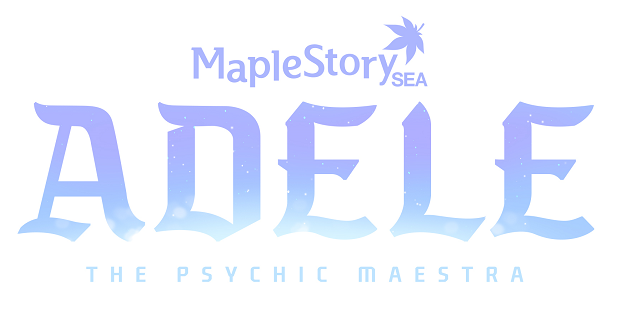 MapleStorySEA RISE (v195) Patch Notes can be found
here
!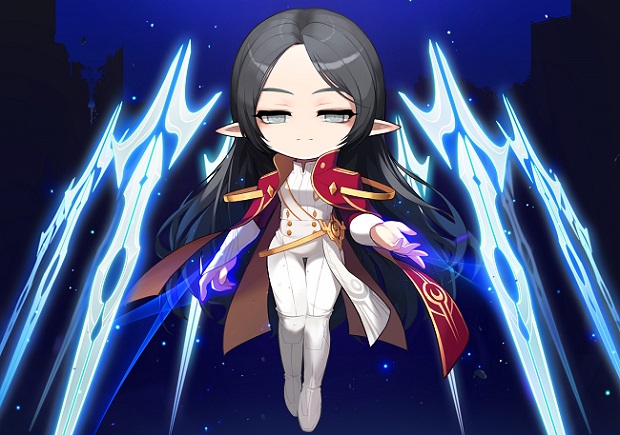 New Job: Adele
While seeking for her lost memories, Adele, a member of the knights of Grandis, sets off on her journey along with the prince of Ristonia to stop the apocalypse from happening.
Wielding a Tuner, Adele generates Ether Swords from thin air and controls them freely using Adele's own willpower!
Key Attributes
Faction: Flora
Class: Warrior
Main Stat: STR
Weapon: Tuner (1 Handed)
Secondary Weapon: Bracelet
Maple Union Attacker Unit Member Effects: STR +10/20/40/80/100
Link Skill: Noblesse
New Area: Ristonia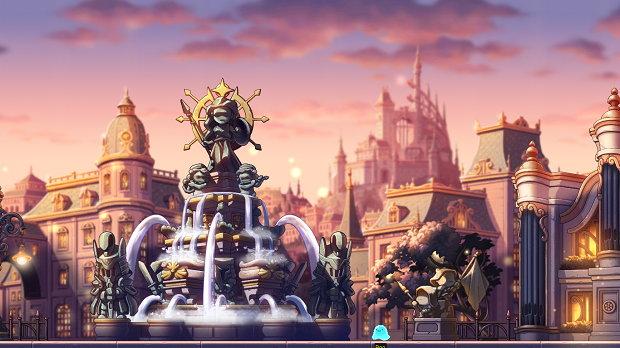 A new planet emerges in Grandis! Explore the city of Art!
Adele Skills
Adele focuses and creates Ether which is the core component of her Ether Swords! Anyone who gets in her way, be prepared to witness the thousand cuts as Adele effortlessly cuts through enemies without having to lift a finger~!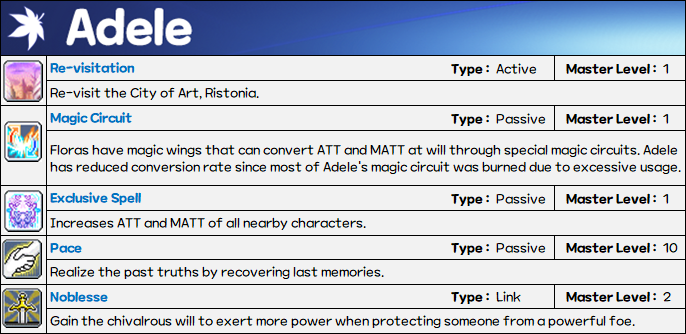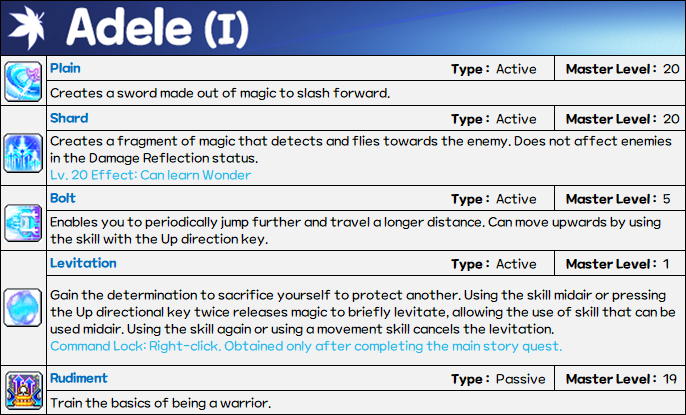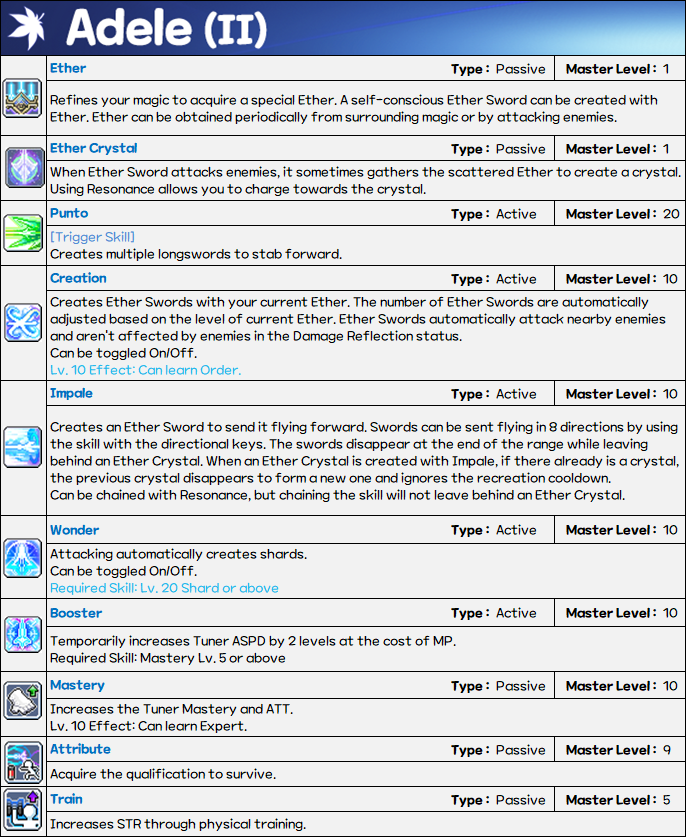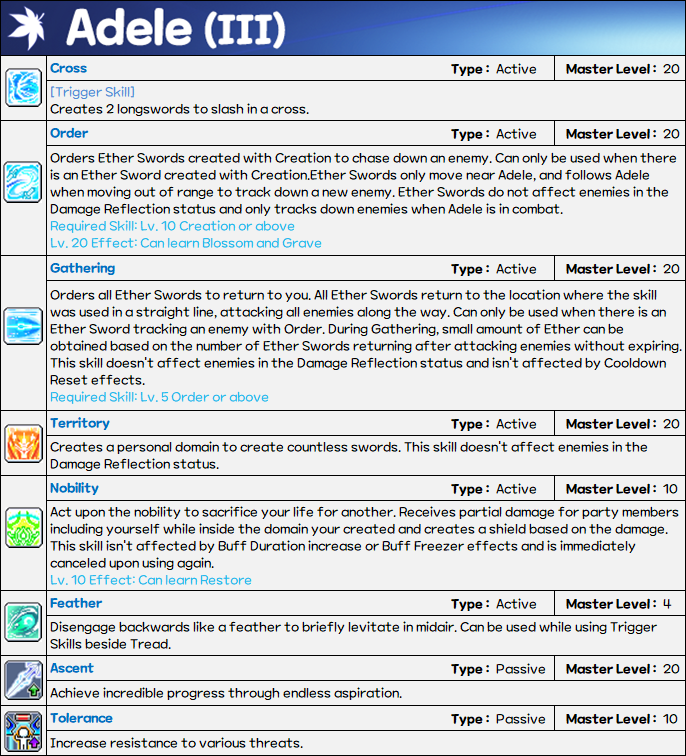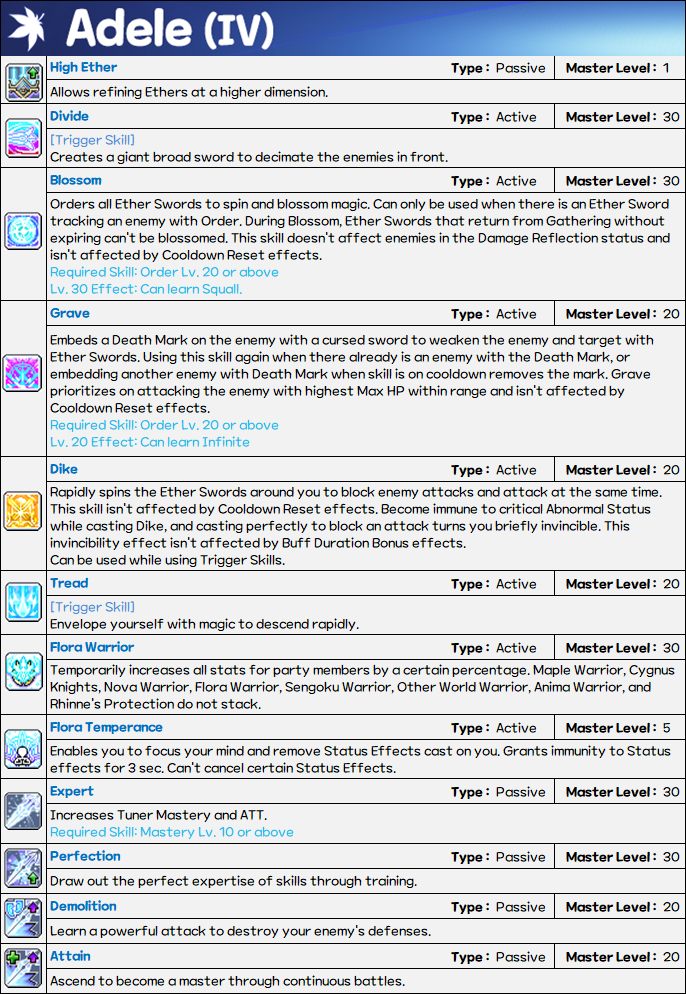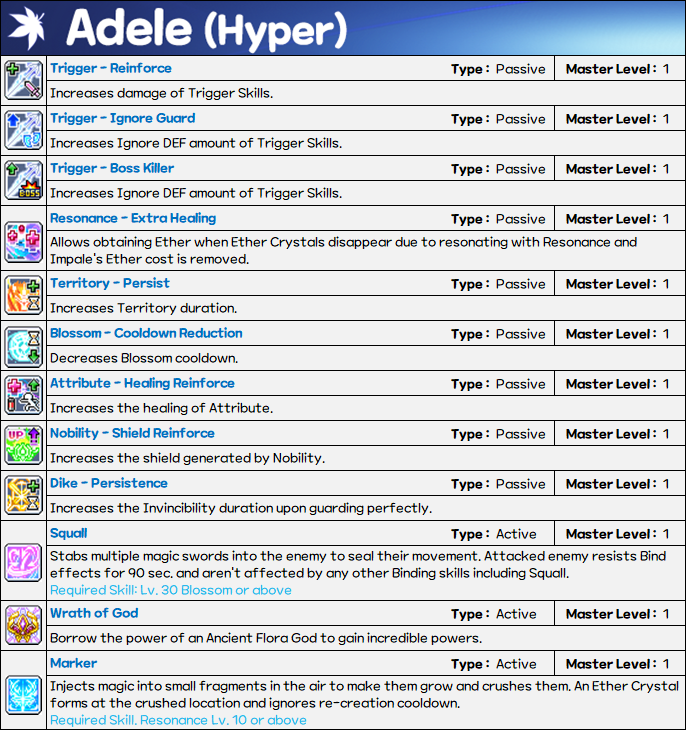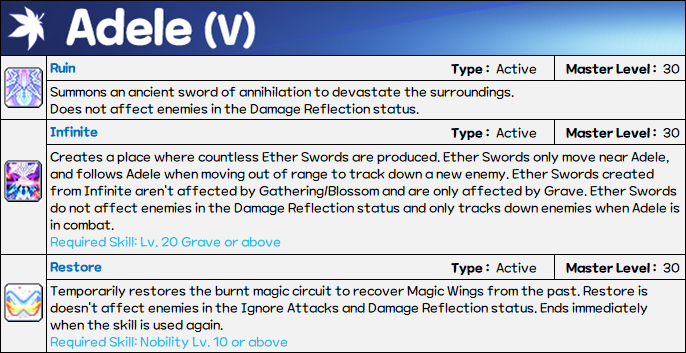 Adele can enhance the following skills with
V Enhancement Cores
:
Plain
Shard/Wonder
Punto
Impale/Resonance/Marker
Creation/Gathering
Cross
Territory/Tread
Divide
Order/Grave
Blossom/Squall
Adele can also learn the following
Common V Skills
:
Magic Circuit Full Drive

Grandis Goddess's Blessing

Aura Weapon

Steadfast Core