Updates
17 Aug 2021
[Cash Shop Update 180821] Treasures Under the Sea
Hold your breath coz the items are under the sea~
1)
Under the Sea Set Package
(Sale ends 8th September)
2)
Fruity Animal Pets Packages
(Sale ends 1st September)
3)
[Update] Heavenly Wing Box
(Sale ends 8th September)
4)
Removals
Under the Sea Set Package
Under the Sea~ Under the Sea~ Darling it's better, Down where it's wetter, Take it from me~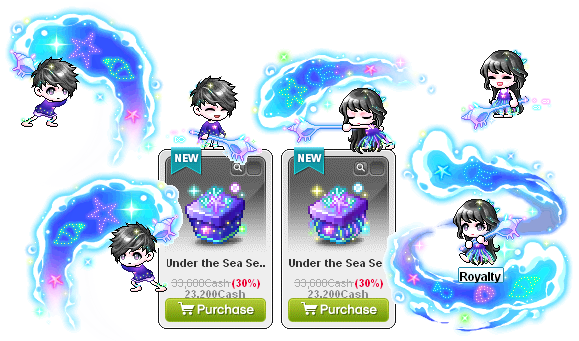 ---
Fruity Animal Pets Packages
Healthiest living thing on the planet.... be like them~
Note : All pets are 90 days only.
Note : Pets can be revived using Premium Water of Life.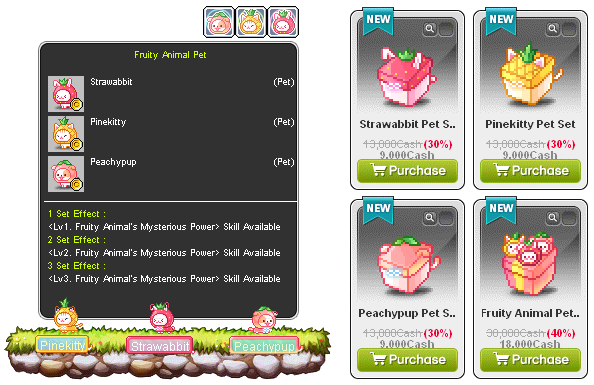 Don't miss the Perm Fruity Animal Pet EQ *wink*
Note : Fruit Juice is added permanently into Cash Shop.

---
Heavenly Wing Box
Under the Sea~ Under the Sea~ When the sardine, Begin the beguine, It's music to me~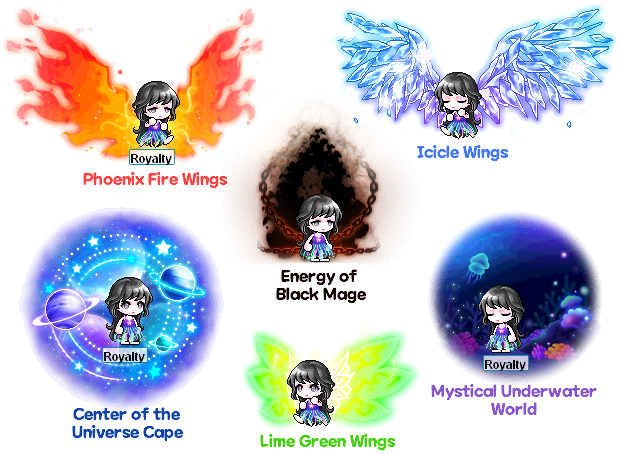 ---
Removals
From the Cash Shop Update of
11th August 2021
.
  ➢ Master Kanna Package
  ➢ Master Hayato Package
Stay Safe.