Notices
19 Jul 2021
[Completed] Cash Shop Update on 21st July 2021
[Update as of 21st July 2021, 1041hrs (GMT +8)]
The Shop Update has been concluded and has been fully accessible as of 1004hrs (GMT+8).
We wish to also inform that all players who have participated in our 16th Anniversary Sales would have received a small token of our appreciation in their reward box today.
Please claim your Medal before 27th July 2021, 2359hrs (GMT+8). Please be respectfully informed that replacements will not be given for any item(s) that have expired in the reward box, and we will not be attending to any requests for transferring reward box items to any other accounts.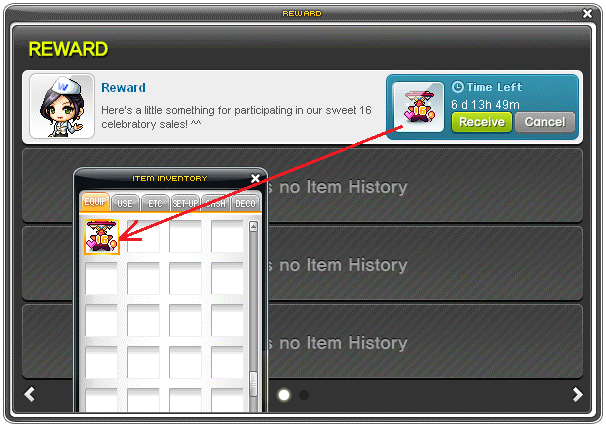 ---
Dear Maplers,
Please be informed that there will be a
Cash Shop Update on 21st July 2021
, from
0900hrs to 1000hrs (GMT +8).
Game services will still be running as per normal, but all Cash Shop services will be unavailable during this timing.
The shop update notes will be posted at a later time:
•
Cash Shop Update Notes
- MapleSEA Administrator