Events
30 Oct 2017
OctoMaple's Spooky Eye Gacha!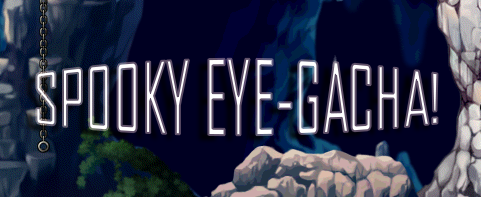 Dear Maplers,
Surprise!! We have a surprise Spooky Eye-Gacha prepared for you this Halloween, to wrap up OctoMaple! Lots of goodies to be won, with a very special surprise...
Start Date
: 30th October 2017, 2030hrs (GMT +8)
End Date
: 31st October 2017, 2359hrs (GMT +8) (or while item codes stocks still last)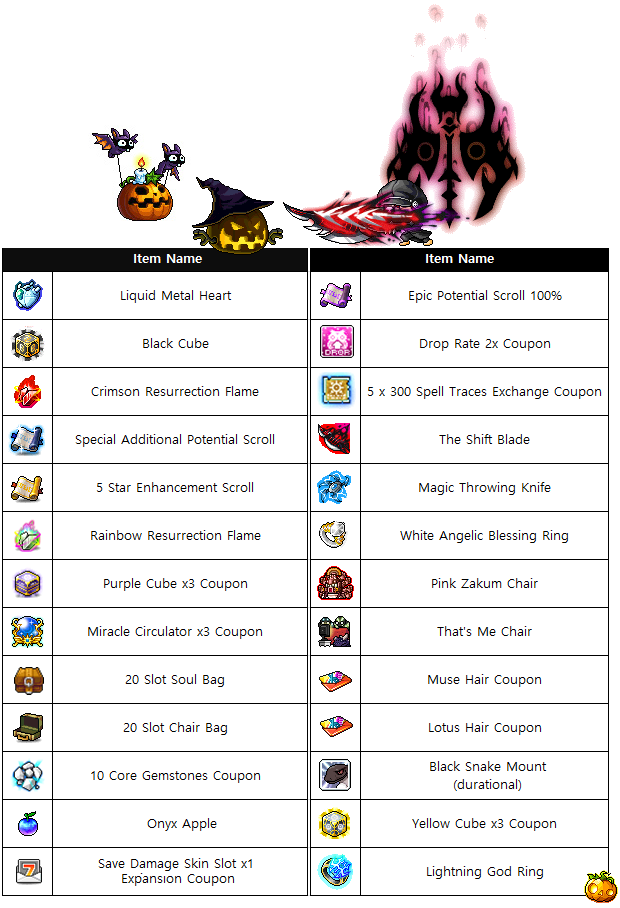 Wonder what's the special surprise? The person who spent the most amount of M-Coins will walk away with a MapleStory Heroes Figurine of their choice, no questions asked! What are you waiting for? Win, and win even more!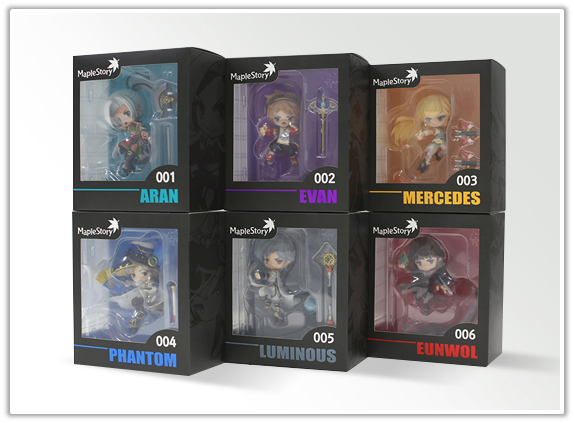 In conjunction with the ongoing OctoMaple event, every M-Coin spent for the Spooky Eye-Gacha will entitle you to 10 OctoMaple Points (according to the corresponding Asiasoft Passport account for the i-gacha account that is used to draw for this event)! That's for the Grand Prize Lucky Draw where we are giving out the full set of MapleStory Hero Figurines! Read more about the Lucky Draw here.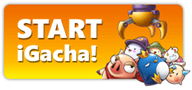 ---
» FAQs
Q: What is the i-Gacha?
A:
i-Gacha is a web based system which contains a totally different set of items and rates from the in-game Gachapon System.
Q: Why do I have to log in to my i-Gacha account?
A:
i-Gacha System uses an account separate from your Maple account, and uses M-Coins for gachapon purchases that has been integrated unto the web for the convenience of players. Please refer to our Step by Step Guide on how to sign up for a new i-Gacha account.
Q: What are M-Coins?
A:
The M-Coin is a token required in order to play the i-Gacha. You will need to purchase M-Coins before you can proceed to play i-Gacha.
Q: How do I purchase M-Coins?
A:
After converting your Topup into Maple Cash, login into your i-Gacha account and click on the "Buy M-Coins!" to make your purchase.
Q: Where can I get my item code?
A:
You will be able to view your 30-digit item code in

, and under the column of "Item Code" and click "Show" to view your item code. Remember to redeem them before the expiry date if you're planning to save it for later!

Q: How do I redeem my item code(s)?
A:
You can redeem your codes via the Cash Shop in-game. Click the

button at the top right corner of the screen and enter your code in the empty fields before clicking on 'OK'.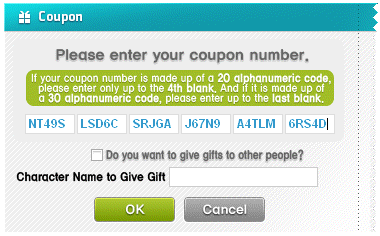 - MapleSEA Administrator