Events
11 Jan 2021
Feel the burn! With Tera Burning+ Event Winners
Hey hot stuff,
A huge congratulations for
notable leveling
during this period.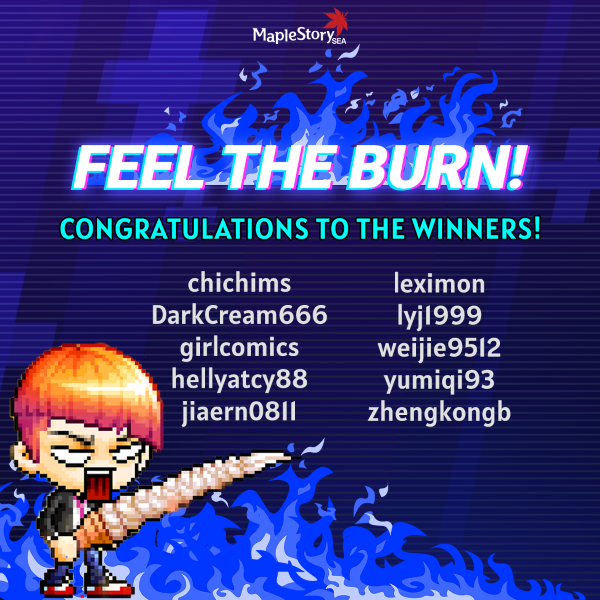 We've set the bar pretty high and if your name's up there, you more than deserve a whopping 1+2 rewards! Your hands will be absolutely stuffed with 3 adorable plushies featuring some community favourites such as Pink Bean, Slime and the ever iconic Orange Mushroom.

We will be reaching out shortly via iBox to ascertain certain nitty gritty details including delivery addresses. Once we have compiled the necessary, Mu Gong himself will be sending the loot right to your doorstep, as quick as he can, by way of mystical cloud delivery.
Thank you all for the enthusiastic participation and stick around for more exciting upcoming content this year!
- MapleSEA Administrator