Events
20 Nov 2020
AWAKE Double Miracle Time
Dear Maplers,
Miracles Awakens! Enjoy enhanced Potential Tier Up chance with
AWAKE Miracle Time!

Date
: Saturday, 21st November 2020
Time
: 2001hrs ~ 2159hrs (GMT +8)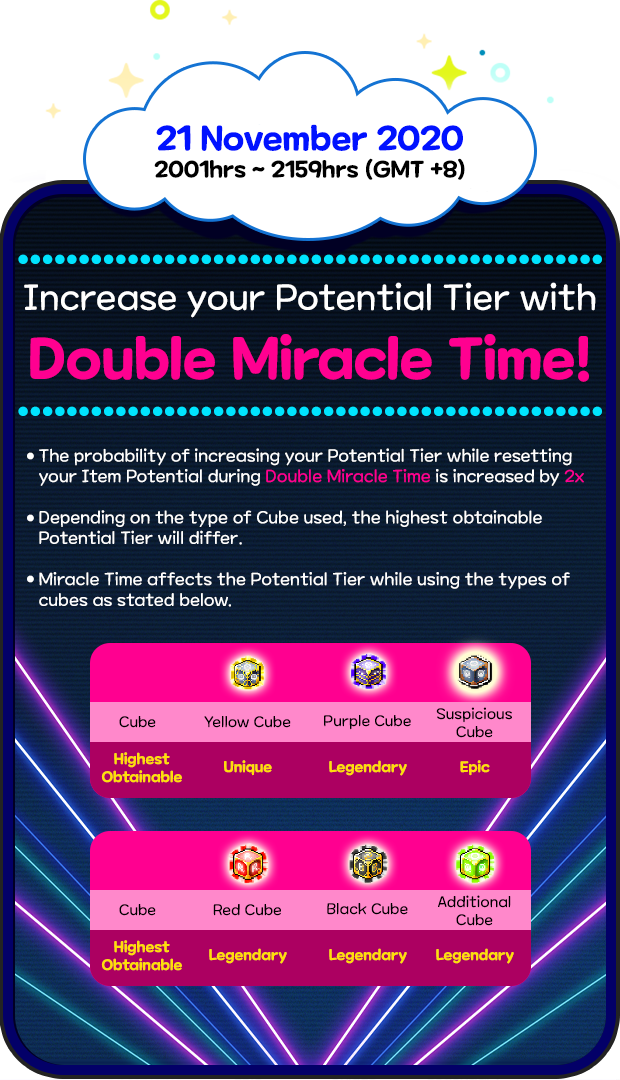 All cubes listed in the above image are affected by Miracle Time rates up till the listed Highest Obtainable Tier

AWAKEN Your Ranks!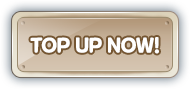 Be prepared for the
AWAKE Miracle Time
and may everyone receive
Miraculous blessings
and AWAKEN their hidden potential!
Take advantage of our
Grand Cube Package Sale
currently ongoing until 21st November 2020, 1800hrs (GMT+8)
!