Events
31 Dec 2021
2+0+2+2 reasons to spend your New Year with us!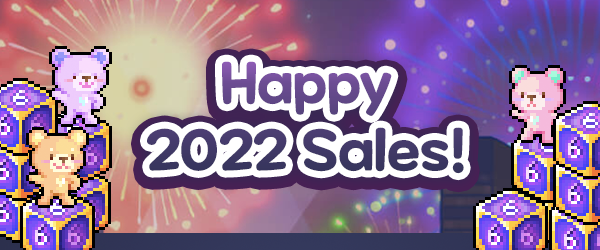 Dear Maplers,
Start your 2022 with Hexa Bundles, Pet Random Box and its equipments available in the Cash Shop for 24 hours only!
1)
[Update] 2022 Happy New Year Hexa Package - Available on 1st January 0000hrs - 2359hrs only
2)
[Update] Pet Random Box + Pet Equipments - Available on 1st January 0000hrs - 2359hrs only
---
2022 Happy New Year Hexa Package
Aiming to clear a certain boss or reach a new milestone in MapleStorySEA in 2022? We are here to help you in your MapleStorySEA New Year resolution for progress by bringing you our 2022 New Year's special sale! Back by popular demand is the almighty Hexacube! Watch as these cubes transform your lines into 6 choices for you to pick, greatly improving the chances of getting the stats that you want!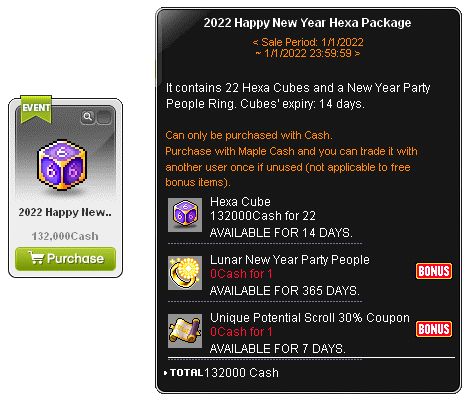 We're throwing in additional items to get you into the groove for 2022 with a Unique Potential Scroll to aid you in your quest for that perfect piece of equipment AND a celebratory party ring to get your character in the mood to party all day, all night, all year round!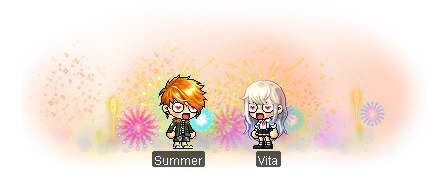 For more information on how a Hexacube works, take a look right
here
.
---
Pet Random Box
Experience the magic of winter with these pets (and their equipment) by your side all year round as the magic in them never fades! Newly arrived pets along with familiar faces joined together to prepare and set out with you on your MapleStorySEA journey! Witness the true Christmas Miracle all year round with your new winter companion!
A word of caution though: The laws of these pet magic is a concept about which we know frighteningly little about, attempting to equip our star Crystal Rudolph and Snowman together will not be possible and could break the laws of this Mapleverse. However, they can be used with other "multi-pet" pets.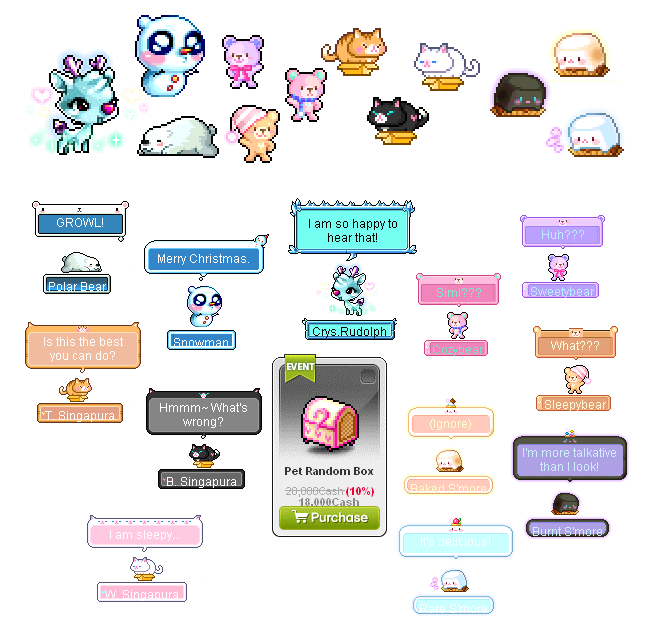 Don't forget to grab some special wear for your pets tailored to their shapes and sizes that will always fit no matter how much u feed them! (We do not recommend overfeeding them though.)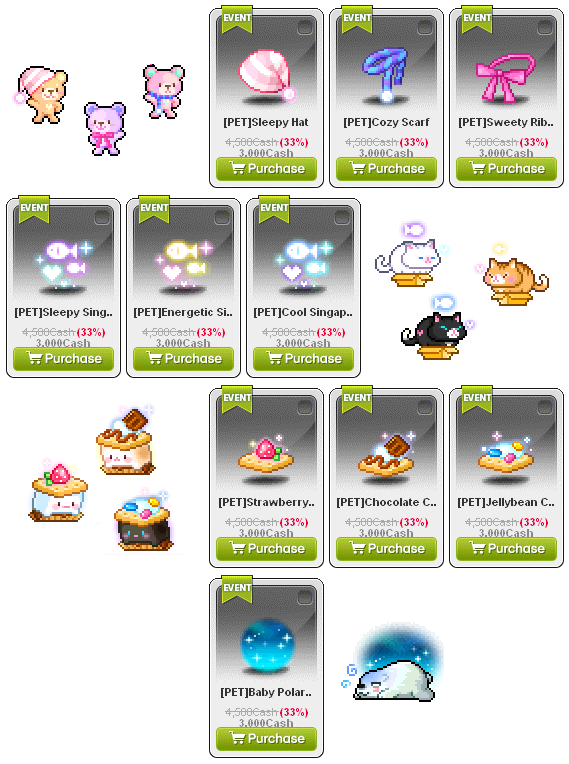 And lastly, our Baby Polar Bears have a strict preference for meat! Do grab their special food if you so happen to adopt one and treat them to a sumptuous meal beneficial to their growth! (They will still eat whatever you give them, but it's fine to spoil them once in a while, right? ... Right??)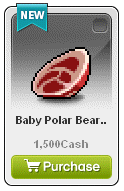 Have you made your MapleStorySEA New Year's resolution yet?