News
01 Sep 2015
Introducing The Brand New Hexa Cube!


Dear Maplers,

It has been quite some time since we've last introduced new cubes to MapleSEA. As with every new cube introduction, the function of the cubes will only get better!

Without further ado, here are the details of the brand new Hexa Cube!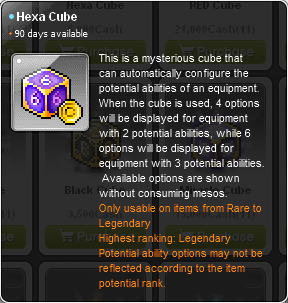 Like other cubes, the Hexa Cube will be in your Cash Inventory upon purchase. You will need to take it out of the Cash Inventory into your Character Inventory before being able to use it.

Now that you have the cube in your Character's Cash Tab, all you need to do is to double click and it and a Hexa Cube user interface (UI) will appear.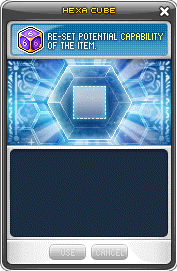 1. Upon seeing this UI, you can drag and drop the item you wish to cube into the UI.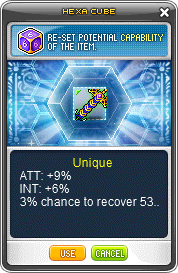 2. Click on the USE button and a Confirmation popup will appear.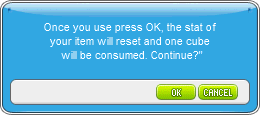 3. After clicking on OK, the UI will change and show all the possible potential stats that you will be able to choose to have on your item. Note : One Hexa Cube will be consumed and will disappear from your Cash Tab inventory once the OK button is clicked.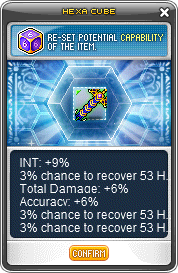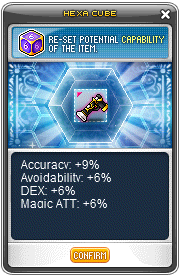 The Hexa Cube gives you TWICE the lines of your current number of potential lines to choose from. If your equipment has two potential lines, you will get to choose two new options from a list of four potential options. If it has three lines of Potentials, you will get to pick three new from a list of six potential options. This cube not only helps you to obtain the type of Potential you want but it also has a chance to rank up your potential rank!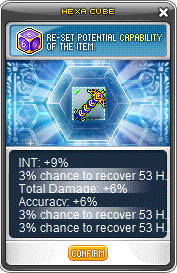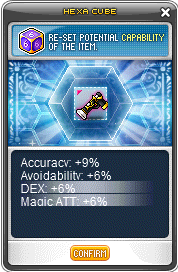 4. Once you select the option you want, the selected option will turn white. Click on the Confirm button to finalize your selection.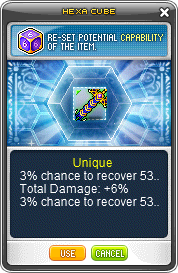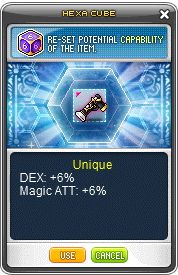 5. Viola! The potential of your item have changed to the ones you chosen! Clicking on the "Use" button at this point will enable you to use another Hexa Cube, while clicking "Cancel" enables you to exit the Hexa Cube UI.



6. Everytime you use the Hexa Cube, you will receive 1 Hexa Cube Fragment.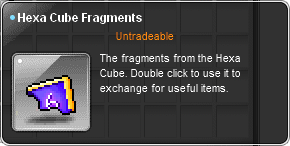 With the Hexa Cube Fragments, you will be able to exchange various useful items.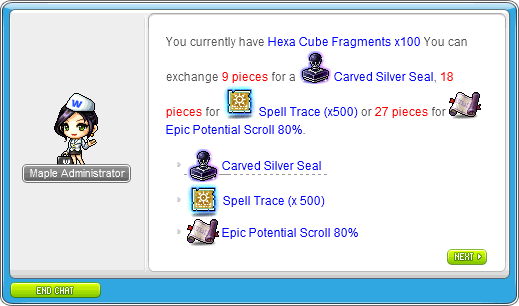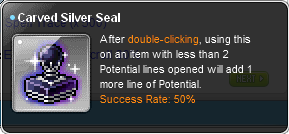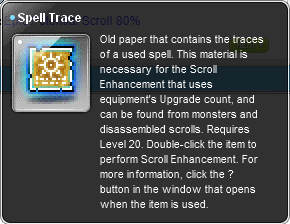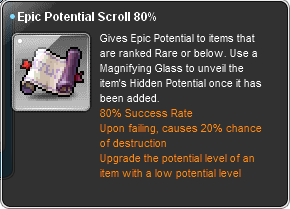 Important :

• Items that are locked using Sealing Lock will not be able to be cubed using the Hexa Cube.
• The Hexa Cube will not be able to be used on certain secondary weapons.
• The potential options are at random and may not be shown according to your equipment's current potential rank.



Good luck in getting the stats of your wish!


-MapleSEA Administrator