Events
26 Dec 2018
New Year Countdown Special Sales
Dear Maplers,
Between 27th December to 31st December 2018, MapleSEA will be having its annual New Year Countdown Special Sales! This year's countdown special is slightly different, where you'll get a bonus free chair if you've been diligently taking part in the Cash Shop item sales daily throughout 7 days (
click here for more information
!)
Each day, this event page will be updated to showcase the upcoming item available on the next day! So stay tuned to this page!
Now, without further ado, the list of Countdown Special Items!
• Countdown Special Day 1 : 27th December 2018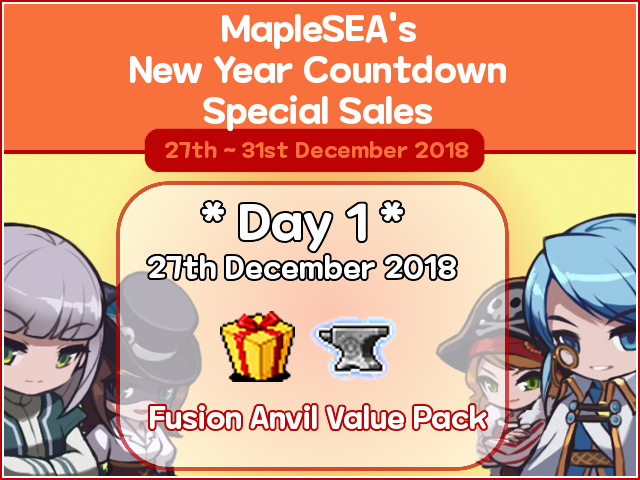 • Countdown Special Day 2 : 28th December 2018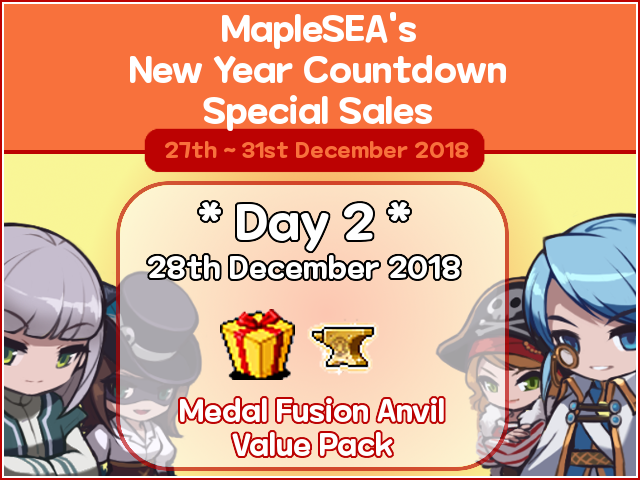 • Countdown Special Day 3 : 29th December 2018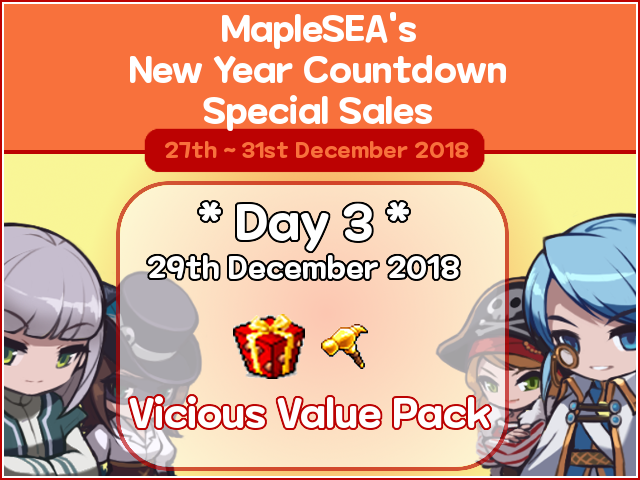 • Countdown Special Day 4 : 30th December 2018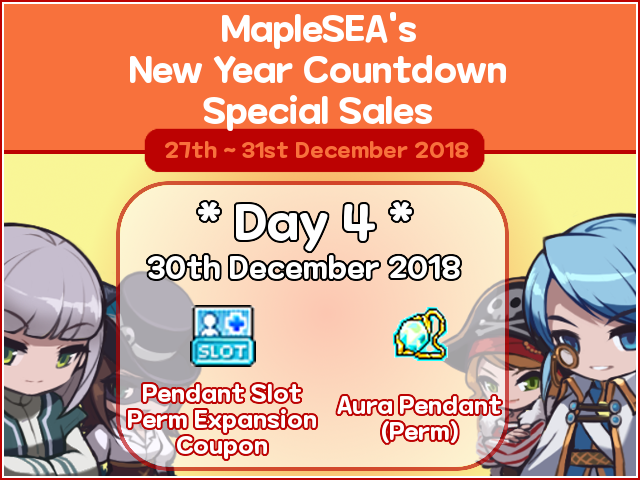 • Countdown Special Day 5 : 31st December 2018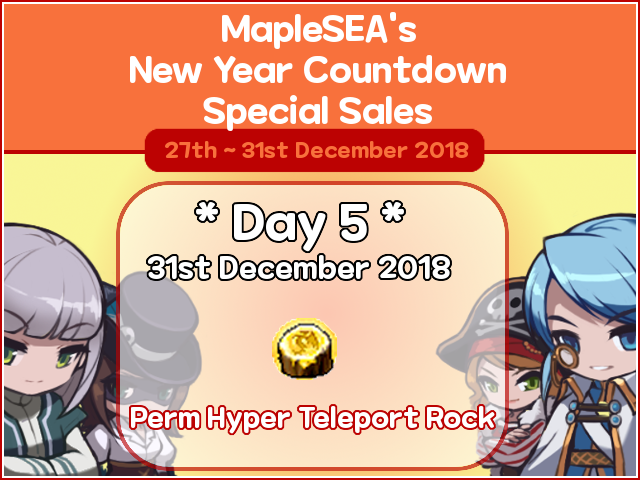 ---
Don't forget about Venshi's Special VenshiMas event that is also currently ongoing! The more you spend, the more chances you'll get! For more details, click on the image below: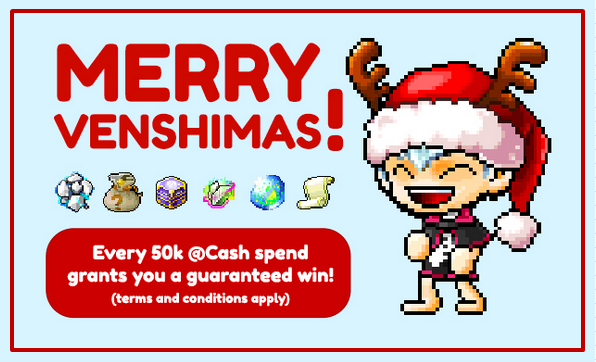 -MapleSEA Administrator