Events
24 Dec 2018
Starry Meowmas - Year End Special Cosmic Mission
Update as of 9 January 2019, 1740hrs: Please note that the Cat's Star Wish Chair will be credited to all users in a future server check. We seek your kind understanding and we would like to thank you for your participation in this event. Please stay tuned for further updates.
Do you gaze up into the skies and see yourself among the stars? With our Special Christmas and New Year Countdown Sales, you can be a part of the cosmic system and shine brighter than the galaxies!
Special Cosmic Mission :
• From 25th to 31st December 2018, special items will be available on sale in the Cash Shop. • Stay tuned to the special daily sales news for more details. • Players who purchase
all
items from Day 1 to Day 7 will get a special reward. • Gifting of these special items to friends will also be considered as a valid purchase. Please note that some sales items may not be gifted to others.
Event Date :
• 25th to 31st December 2018
Items to purchase:
(all items in this list are the items required to purchase to be eligible. These will be updated on a daily basis.)
• 25th December   -White Miracle Cube (1)
  -White Miracle Cube (11)
• 26th December   -Mysterious Mix Dye Coupon Exchange Ticket
  -December Royal Hair Coupon
• 27th December   -Fusion Anvil Value Pack
• 28th December   -Medal Fusion Anvil Value Pack
• 29th December   -Vicious Hammer Value Pack
• 30th December   -Aura Pendant
• 31st December   -Hyper Teleport Rock
Note: Purchase of the one-per-character and non-giftable item, Pendant Slot Perm Expansion Coupon is not required to complete the Starry Meowmas Cosmic Mission.
Reward for completing the mission :
• Cat's Star Wish Chair (tradeable) will be credited to all eligible users during the 2nd server check of 2019.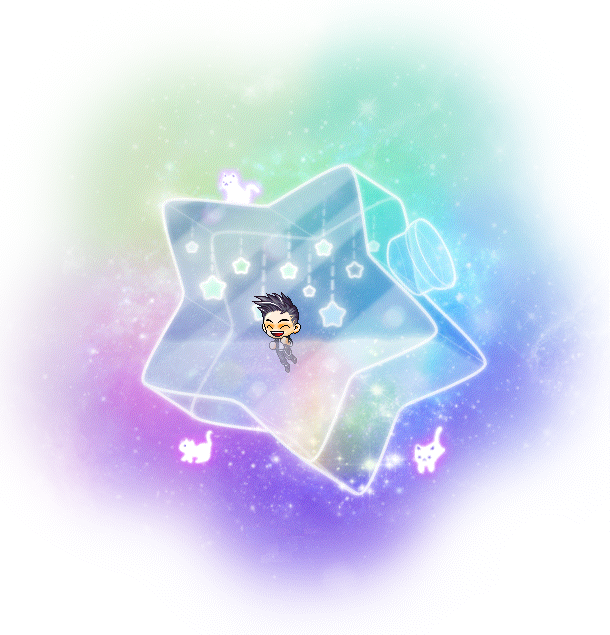 Oh, and don't forget Venshi's Special VenshiMas event that is also currently ongoing! Click the image below for more info.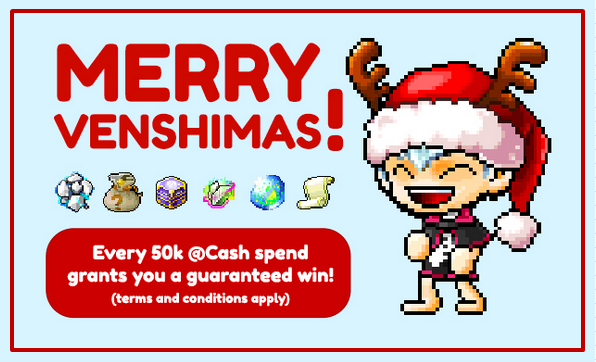 Merry Christmas & Happy New Year to all Maplers!