Updates
14 Mar 2023
MapleStorySEA x BUGCAT CAPOO Highlight Notes (v221)
All-time most buggiest cat has made its appearance in Maple World! Let's give a warm meow welcome, CAPOO!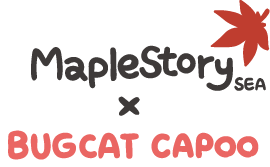 Event Duration:
15th March 2023, 1000hrs ~ 11th April 2023, 2359hrs
Requirement:
Level 101+, Zero character who has completed Chapter 2 for Story Quest
How to Start:
Look for the

CAPOO Icon on the left screen.
Special Note:
Yeti X Pink Bean world is excluded from this event.
Accept [BUGCAT CAPOO] CAPOO came to Maple World! to receive a temporary Summon BUGCAT CAPOO and Instant Camera to start your adventure

Complete 1 daily random request from [BUGCATCAPOO] CAPOO is curious about Maple quest to increase your affinaty with CAPOO by clicking the Level Up Heart button and get rewards.

Daily Rewards : 1x

CAPOO's Heart + 1x

2x EXP Coupon (15 min) (You will only receive 2x EXP Coupon when the Heart Growth is full)

Daily Random Quests range from collecting item, completing monster park, taking pictures and more!

Receive rewards based on the level of CAPOO's Heart Growth

Rewards are Per Character.

All Emoticons are permanently applied in the Chat Emoticon tab upon use.




Summon BUGCAT CAPOO
Based on the level of your affinaty with CAPOO, bonus character stats will be added when it is toggle ON

Additional stats gained can be check when you click the

CAPOO Icon > click

> click

Stats only last until the event has ended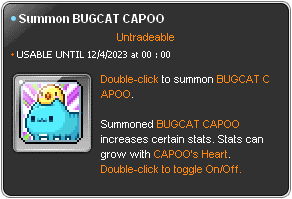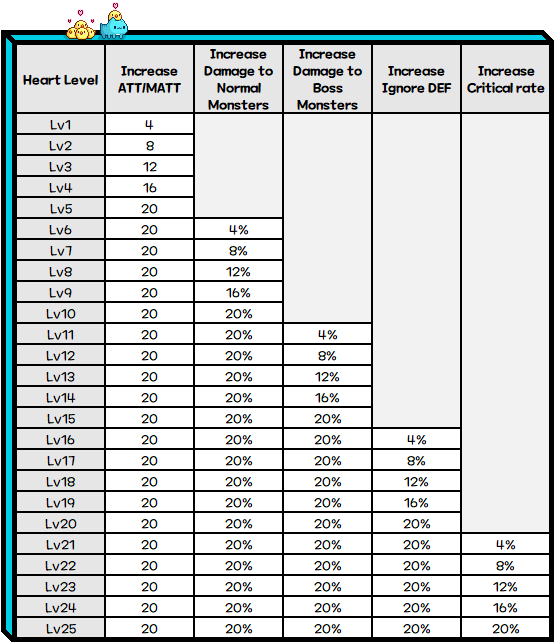 (Updated 14 Mar, 1810hrs)

Instant Camera
When the Daily Quest request is to take a picture with CAPOO and TUTU, go to the location guided by hints and use the Instant Camera to take a picture!

You will get a

Commemorative Photo of CAPOO and TUTU item when you take a successful picture

Deliver it to NPC Cassandra to complete the quest

Note that requested locations will only be around Maple World



---
Suggested next reading...
SPROUT Patch Notes
SPROUT Event Notes


---
NGAAAOOOoooo
~~~ End of MapleStorySEA x BUGCAT CAPOO Highlight Notes ~~~