Updates
07 Aug 2018
Monad Patch Notes (v178)
Dear Maplers,
As the Yeti-Wing Space Shuttle makes its final rounds around Maple Galaxy and safely transports everyone back to Maple World, trouble seems to be brewing somewhere in El Nath Mts.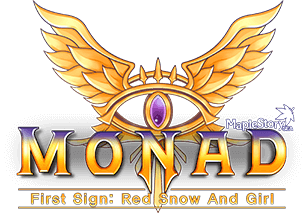 Table of Contents
1. Blockbuster: Monad
2. System Updates
---
Immerse in the land of Abrup and its mysteries...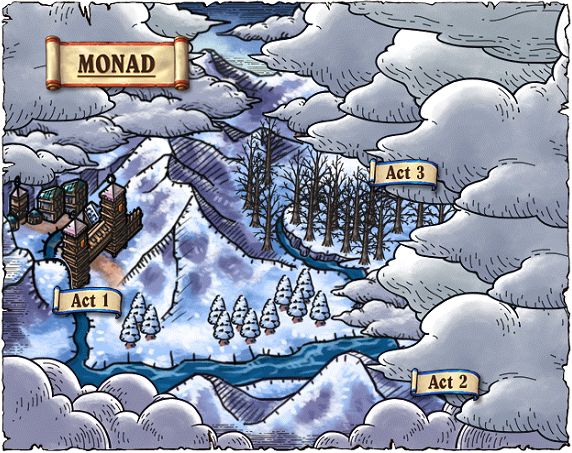 In the depths of the mountains, some ways away from El Nath, the peaceful village settled in Abrup Basin is now facing several abnormalities, with an unknown "infection" affecting all monsters in its region.
Monad Overview
• Content is available for Level 33+ only (Zero classes must complete Chapter 2 Story Quests).
• Start the quest by accepting
An Old Woman's Letter
from Lightbulb Quest Notifier on the left side of the screen.
• You can access
Abrup Base Camp
from the Dimensional Mirror after completing the starting quests.
• Upon completion of the Blockbuster, individual Acts can be reset and played through multiple times (reset can be done once per week).
• Rewards can be obtained depending on whether it is the 1st clear or repeated clear.
• There will be a Mission Board available upon completion of Act 3.
Story Overview
• Act 1 & Act 2 will be available on
8 August 2018, After Patch
.
• Act 3 & normal Julieta will be available on
15 August 2018, 0000hrs (GMT +8)
.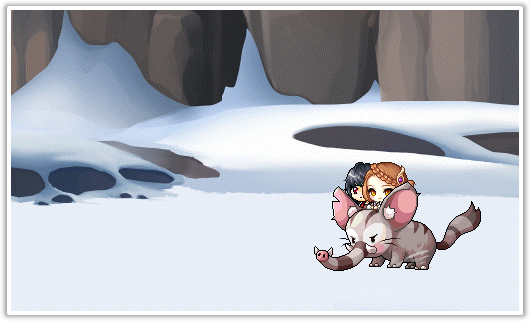 Act 1
A letter, a cry for help, and the sight of Kaftafell Village being laid waste upon, engulfed in a roaring blaze of destruction. Together alongside the legion of Knights of Apinath, embark on a journey through the depths of Abrup Basin. Will you be able to help the survivors from Kaftafell village?
Act 2
Tensions rising, differences glaring. Villages from different places, would they ever be able to see eye to eye? As you push forward in your quest to find the origins of the plea for help, a large amount of monsters appear marching towards the Svarti village. Will you be able to alert them in time?
Act 3
A planned return, a clever ambush. Race against time and combine everyone's strength, for the fight is not just for your life, but for everyone's lives. Will you emerge victorious?
New Boss - Julieta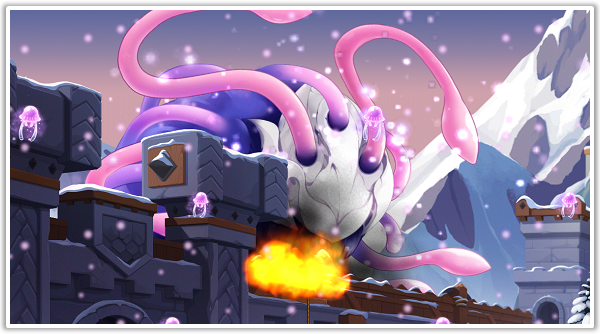 • Julieta (Normal Mode) can be accessed upon completing Monad Act 3,
'Omen: Crimson Snow and Shadow'
.
• Julieta has multiple phases, and will happen across multiple maps.
• Julieta has an Entry Limit of 3 per day.
• You can access Julieta from the Boss Queue UI after completing the relevant quests.
• Defeat Julieta to obtain rewards such as crafting recipes, Ressurection Flames, Soul Enchanters, Potential scrolls, and more!
• During the Monad Boom Up event, daily entry limits may be increased up to 5 times per day. Entry limits for Julieta may also be increased by completing certain missions.
---
System Updates
Game Related
All Pink Bean characters will be removed.
An error where the skill Dawn Shield was not available when the item Breath of Divinity was equipped has been fixed.
An error where players will disconnect at times in Eos Tower has been fixed.
The maximum upgrade available for Star Force Enhancement has been increased to 25 Star Force for equipment above Level 140.
Additional Options obtained while using flames and when obtaining items now have a chance to obtain higher stats.
For more information on
Star Force Enhancement and Additional Options changes, please visit the announcement linked here.
Miscellaneous Updates
Please note that the content Captain Vaga will only be available until the end of v178 MapleStorySEA Monad. Captain Vaga will not be available in v179.