Updates
03 Apr 2018
Mid-Spring Update Patch Notes (v175)
Dear Maplers,
Flowers are blooming and Spring is in full-swing! Join us for a nature-filled Mid-Spring!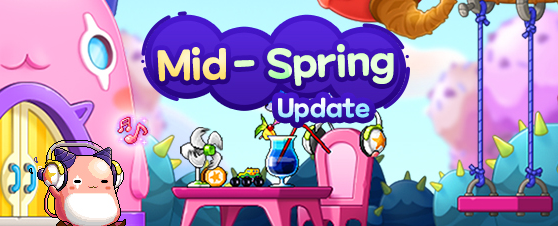 Table of Contents
1. Zero Creation Returns
2. System Updates
---
Create a Zero again this patch!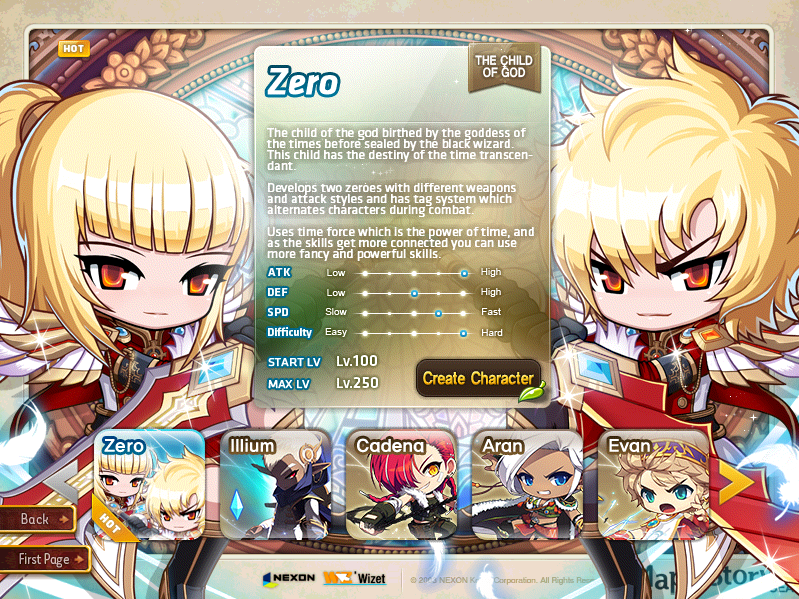 There will also be an event running for playing Zero characters where you can obtain rewards! Check out the event notes when it is available for more details.
---
Miscellaneous Updates
The font style and font size of the chatbox has been reverted to what it was in v173.
The Profession UI has been adjusted to prevent overlapping elements.
Hekaton Rewards have been adjusted such that Kritias Commemorative Coins, Enheim Coins and Hekaton Coins will now be obtained from Hekaton.
Latency issues occuring during Pet Loot has been revised to improve gameplay. Players may still face latency issues depending on hardware capabilities.
An error where Princess Nou Party Quest entry counts were not reset properly has been fixed.
An error where Cerberus entry counts were not reset properly has been fixed.
Charles (NPC) has been relocated at Nautilus.
An error where the client would crash upon opening the Maple Union Board after leveling up multiple characters to a different union grade has been fixed.
An error where Hayato's Hyoru Getsuken skill does not deal damage properly has been fixed.