Updates
14 Dec 2017
NOVA II Patch Notes (v172)
Dear Maplers,
NOVA continues onward this December! Are you ready for the new Illium Job? Read on to find out more about Illium, who will be playable from 20 December onwards!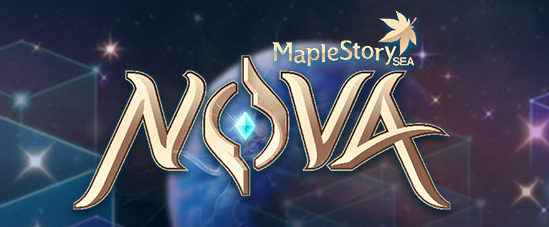 NEW CLASS: ILLIUM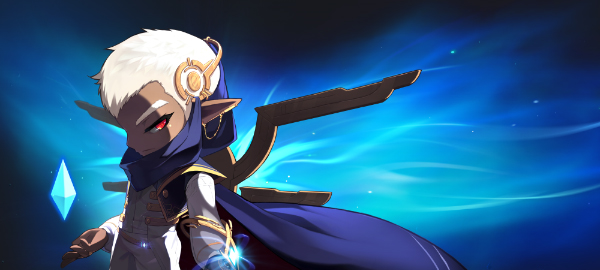 Born a commoner of the Engineer faction, young Illium unknowingly discovers a hidden affinity for magic. Under the guidance of Ms. Agate, a Seeker and Guardian of the Ancient Crystal, Illium begins his fated journey through the Academia, where he begins to find focus in his magical side.
Illium will be available from 20 December 2017 onwards (after maintenance).
Key Attributes
Faction: Flora
Class: Magician
Main Stat: INT
Weapon: Magic Gauntlet (1 handed)
Secondary Weapon: Magic Wing
Maple Union Attacker Unit Member Effects: INT +20/40/60/80/100
New Area: Asylum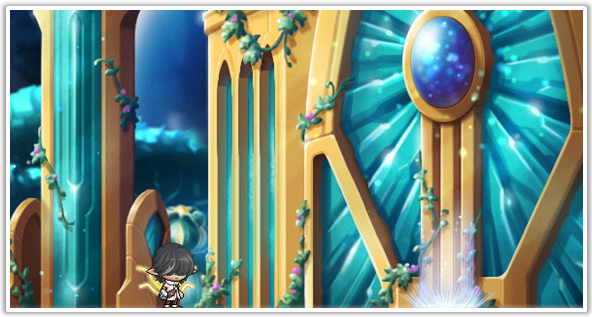 Illium will begin his journey in the Verdant Flora's Hideout, Asylum.
Illium Skills
Illium has his trusty mechanical friends by his side, while he draws power from the Ancient Crystal in his journey, invoking energy that condenses into weapons. Play with his wide arsenal of skills and be the very best!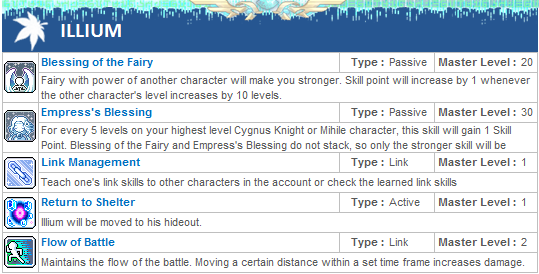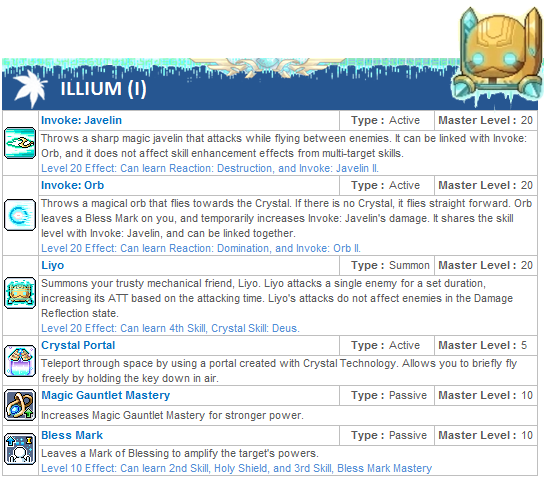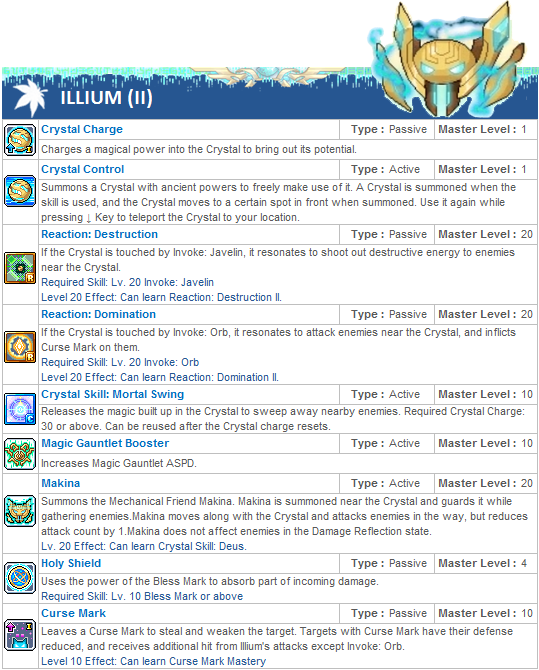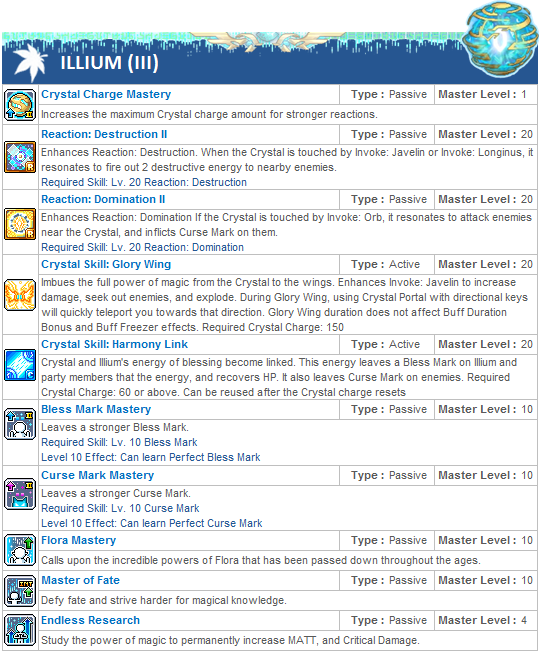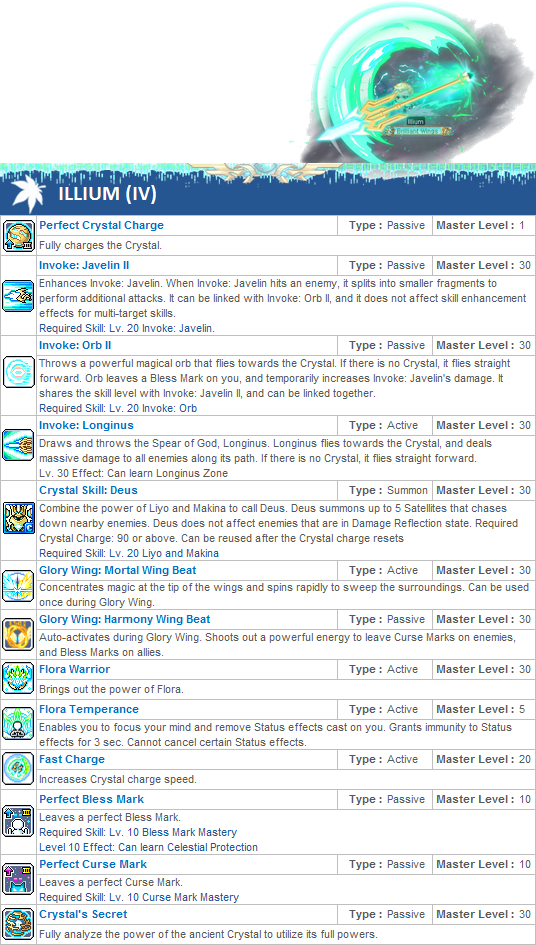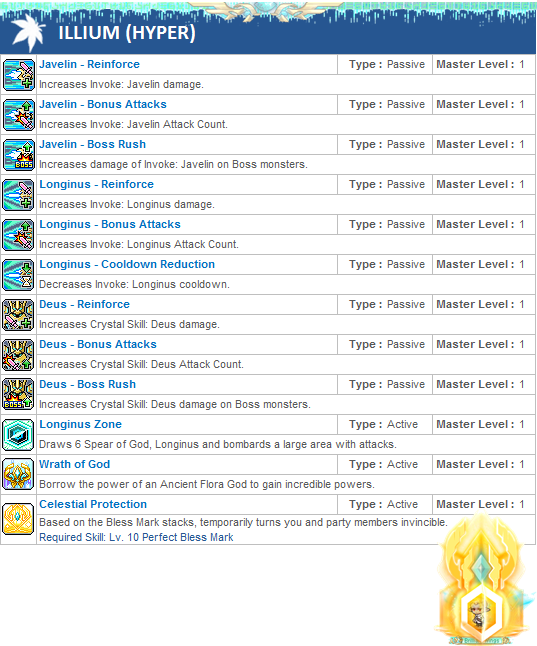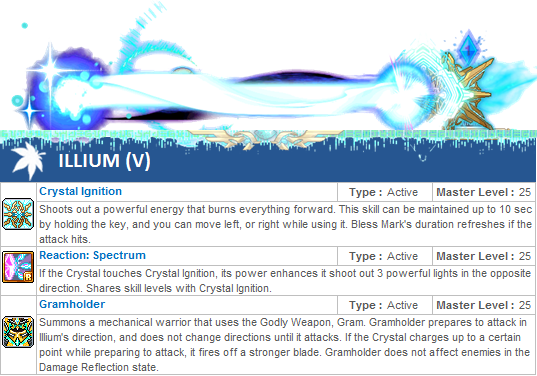 Illium can also learn
Magician Common
V Skills.
---
MISCELLANEOUS UPDATES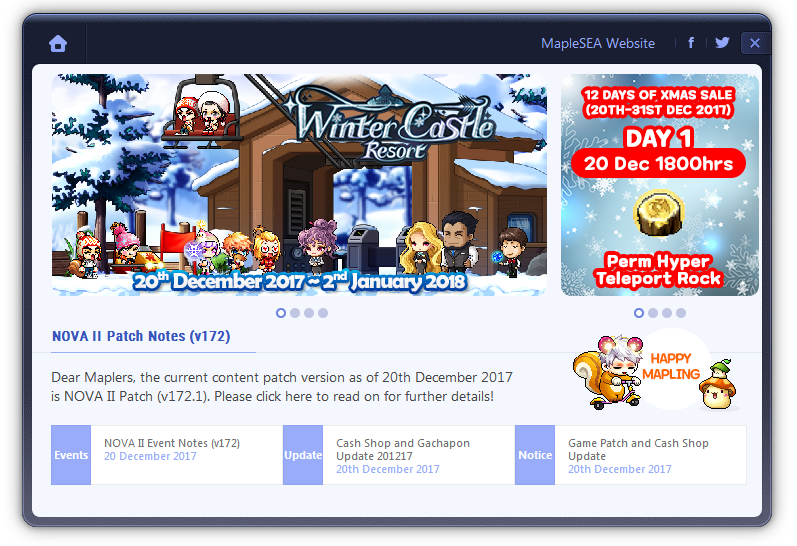 A new in-game browser has been added to the game! Read patch notes, event notes, and other important highlights without having to ever open your internet browser. The in-game browser will appear upon every login into the game.