Updates
10 Mar 2017
Kerning Tower Patch Notes (v165)

While we are preparing for upcoming bigger updates post-V, this patch reintroduces a few contents for players - namely the Kerning Tower and a new Hard Mode for Von Leon Boss Fight!
Click on the respective section titles below to view detailed information!
---
1. [Themed Dungeon] Kerning Tower

Required Level: Lvl 145+ Recommended Content Level: Lvl 145 - 155 How to Start: Select the quest, "[Kerning Tower] Kerning Tower Opening" from the

icon on the left side of the screen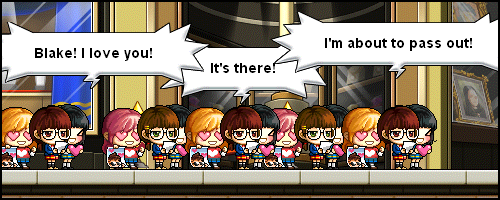 Content Summary
The Kerning Square Mall returns, with Producer Blake at the helm of the Kerning Tower, after having run a successful career in music. However, with Blake leaving superstardom, there is a need to find a replacement to succeed him.
Your task will be to assist Blake as a casting manager, and look for aspiring talents to help bring the music that Blake has produced to life!
Content Rewards
• "Big Hit Ent. Joint Representative" Medal (All Stats: +8, Weapon/Magic Attack: +1, Max HP/MP: +400, Permanent) • If you have completed the Theme Dungeon before 30th March 2017, 0000hrs (GMT +8), don't forget to claim bonus rewards by selecting the quest, "Kerning Tower Opening Event" from the

icon on the left side of the screen

---
2. Von Leon - Hard Mode

Required Level: Lvl 125+ Recommended Content Level: Lvl 125 - 140 How to Start: You can enter via the Boss UI option (default key: T), however you must have completed all pre-requisite quests in the Lion King's Castle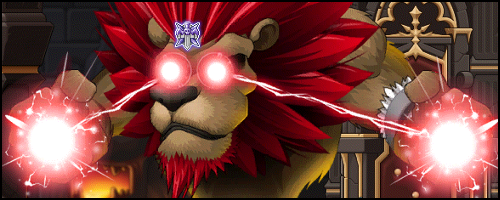 Content Summary
• A new mode has been added into the Von Leon Boss UI - Hard Mode • You will have only 1 entry/clear count each day • The entry/clear count for Von Leon Hard Mode is separate from the Easy/Normal Mode • Same pre-requisite quest completions are applied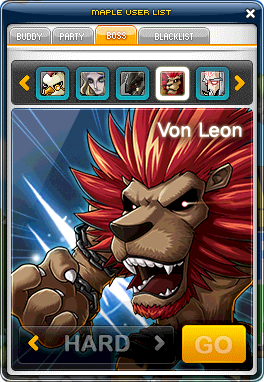 Content Updates
• A new quest has been added to NPC Ifia, "Ifia's Hope" • You must have completed all Rose Garden related quests in order to unlock the new quest from NPC Ifia • The quest "Ifia's Hope", allows you to exchange 10 of Ifia's normal accessories to obtain a new Boss Item Set ring, "Elegant Ifia's Ring"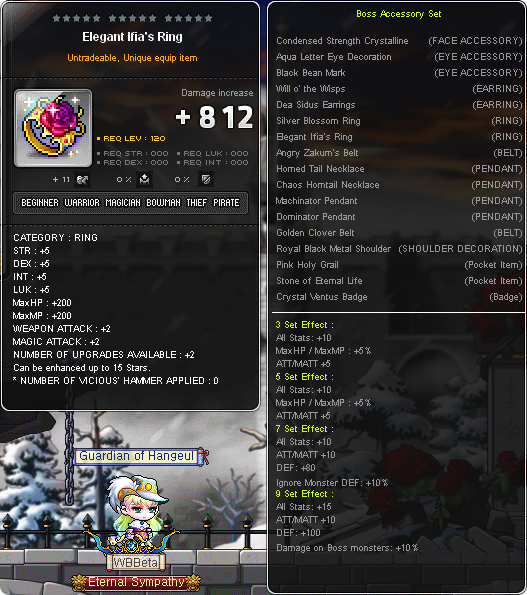 • Lion King Medals obtained from Easy/Normal Mode has an added option to exchange for a Royal Lion King Medal



• Royal Von Leon Equipment & Weapon has been included in the Von Leon Hard Mode loot table, on top of the usual loot from Normal Mode

---
3. New System - MVP

The MVP System has been added. This can be accessed via the MVP button in the Cash Shop, found at the lower left corner of the screen, right above the "Exit" button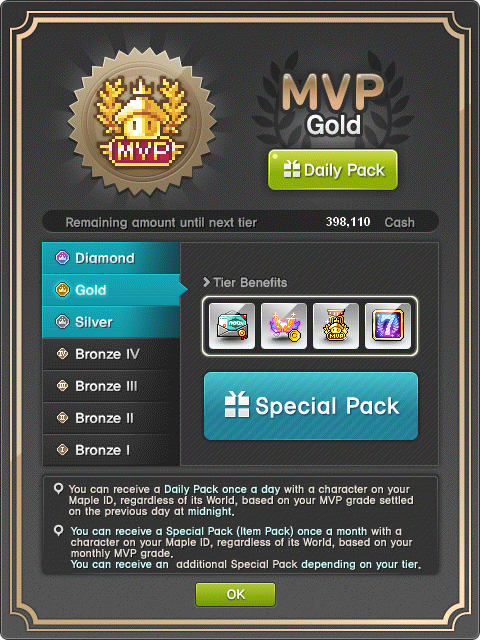 MVP Ranking Tier
» Diamond Tier - 1,000,000 Maple Cash spent (based on current + previous 2 months' spending) » Gold Tier - 600,000 Maple Cash spent (based on current + previous 2 months' spending) » Silver Tier - 300,000 Maple Cash spent (based on current + previous 2 months' spending) » Bronze IV Tier - 300,000 Maple Cash spent (cumulative) » Bronze III Tier - 200,000 Maple Cash spent (cumulative) » Bronze II Tier - 100,000 Maple Cash spent (cumulative) » Bronze I Tier - 10,000 Maple Cash spent (cumulative)
• MVP Ranks will be calculated at the start of each month • However, for the first month, the calculation begins from Patch Day • Special rewards are given out for users who have achieved an MVP rank • Read on below for details on the bonuses and benefits obtained
MVP Ranking Tier Special Packs (Item Packs for Bronze tiers)
Bronze Tier (available for one-time only)
• MVP Bronze I Item Package » 'MVP Bronze I' Title (Weapon/Magic Attack: +1, Duration: 90 Days)
• MVP Bronze II Item Package » 'MVP Bronze II' Title (All Stats: +4, Weapon/Magic Attack: +2, Duration: 90 Days)
• MVP Bronze III Item Package » 'MVP Bronze III' Title (All Stats: +5, Weapon/Magic Attack: +3, Duration: 90 Days)
• MVP Bronze IV Item Package » 'MVP Bronze IV' Title (All Stats: +6, Weapon/Magic Attack: +4, Duration: 90 Days)
Silver Tier (available once a month, items obtained expires by end of month)
• MVP Silver Special Package » MVP Silver Maple Points Gift Certificate (3,000 Maple Points) » 'MVP Silver' Title (All Stats: +7, Weapon/Magic Attack: +5, Max HP/MP: +500, Duration: Until End of Month) » MVP Label Ring (Silver) » MVP Quote Ring (Silver) » Damage Skin - Exclusive for MVP » Damage Skin Save Scroll
Gold Tier (available once a month, items obtained expires by end of month)
• MVP Gold Special Package » MVP Gold Maple Points Gift Certificate (6,000 Maple Points) » 'MVP Gold' Title (All Stats: +8, Weapon/Magic Attack: +7, Max HP/MP: +500, Movespd: +5, Duration: Until End of Month) » MVP Label Ring (Gold) » MVP Quote Ring (Gold) » Damage Skin - Exclusive for MVP » Damage Skin Save Scroll » Shine Noblesse(Cash Item Cape) » 'Born Gold' Medal (All Stats: +3, Weapon/Magic Attack: +3, Jump +5, Duration: Until End of Month)
Diamond Tier (available once a month, items obtained expires by end of month)
• MVP Diamond Special Package » MVP Diamond Maple Points Gift Certificate (9,000 Maple Points) » 'MVP Diamond' Title (All Stats: +10, Weapon/Magic Attack: +10, Max HP/MP: +500, Movespd: +5, Ignore Def: +6%, Duration: Until End of Month) » MVP Label Ring (Diamond) » MVP Quote Ring (Diamond) » Damage Skin - Exclusive for MVP » Damage Skin Save Scroll » Eternal Noblesse (Cash Item Cape) » Glow Spell chair » MVP Diamond Store » Glow Spell chair » 'Born Diamond' Medal (All Stats: +5, Weapon/Magic Attack: +5, Max HP/MP: +500, Jump +7, Duration: Until End of Month)
MVP Ranking Tier Benefits
MVP Daily Packs
• Bronze Tier Reward List » MVP Super Power Buff (Weapon/Magic Attack: +30, Duration: 30min) » MVP Potion [x30] Coupon (Recovers 10,000 HP & MP) » MVP +EXP Buff (Efffect: 1.5x EXP, Duration: 30min) » MVP Megaphone (Bronze) Coupon » Training Center Charm (1hr) Coupon (limited to Bronze IV tier only)
• Special Tier Reward List(Silver, Gold, Diamond) » MVP Super Power Buff (Weapon/Magic Attack: +30, Duration: 30min) » MVP Potion [x50] Coupon (Recovers 10,000 HP & MP) » MVP Megaphone (Silver/Gold/Diamond) Coupon » Training Center Charm Coupon (Silver = 3hr, Gold = 6hr, Diamond = 12hr) » MVP +EXP Weather Effect (Efffect: 1.5x EXP, Duration: 30min, Silver = 1x piece, Gold = 2x pieces, Diamond = 3x pieces) » MVP World Teleport Exchange Ticket » MVP Coupon for Mu Lung Dojo Entry » Monster Park Reborn Free Admission Ticket Coupon (Silver/Gold/Diamond, Silver = 1x piece, Gold = 2x pieces, Diamond = 3x pieces)
• Note: The number of rewards obtained from the Tiered Daily Packs are as follows: Bronze - 1x reward, Silver - 2x reward, Gold - 3x reward, Diamond - 4x reward
Fairy Bro Daily Gift Bonus
• Bonus Given on the Following Days for the (Following Ranks): » Day 7 (Bronze I - IV, Silver, Gold, Diamond) » Day 11 (Bronze II - IV, Silver, Gold, Diamond) » Day 14 (Bronze III, IV, Silver, Gold, Diamond) » Day 18 (Bronze IV, Silver, Gold, Diamond) » Day 21 (Silver, Gold, Diamond) » Day 25 (Gold, Diamond) » Day 28 (Diamond)
Star Force Cost Discounts
• Silver Tier - 3% Discount • Gold Tier - 5% Discount • Dismond Tier - 10% Discount

---
4. Game Content & System Related Updates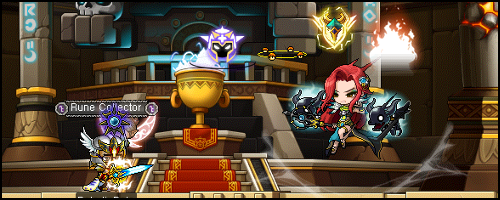 Game Content & System Related Updates
Item Related Changes
• Dragon Stones used for upgrading Horntail/Chaos Horntail Necklaces now provides an additional 750 HP on top of the current stats • Carving Stamps and Golden Hammer items will now work like Cubes; double-click and select the equipment you wish to use on • Potential Scroll icons have been tweaked to differentiate between the tiers easily • Maximum distance and looting speed of pets have been increased • Maximum jump down height for all classes have been increased (does not apply to Mechanic) • Coin Shop items can generally be purchased with more than one item at a time (certain items are excluded) • Items with expiry has been updated with an additional mini-clock at the top left of the item's icon • Cube Fragments item exchange has been updated as follows: - Red Cube » 7 fragments: Advanced Potential Scroll » 10 fragments: Carved Perfect Seal
- Black Cube » 5 fragments: 2000x Scroll Traces » 10 fragments: Carved Perfect Seal » 25 fragments: Special Additional Potential Scroll
- Additional Cube » 5 fragments: 2000 Scroll Traces » 10 fragments: Perfect Additional Carved Seal » 20 fragments: Additional Potential Scroll 70% • Text strings on certain Cash Item Weapons that cannot be masked over Psy-limiters/Revolver Gauntlets have been updated
Content Related Changes
• There is now a daily limit of the number of characters that you can create; you can see remaining number in the Character Selection Screen • Upon completion of a content in the Maple Guide, you can now re-use the Guide to teleport back to the content, regardless of level • Monster buff and debuff effect icons will now display at the same time • Mu Lung Dojo Glove rewards for Demon Avengers will now give HP instead of All Stats • Mechanics can now choose their Mech Armor color via the change option from NPC Checky • New Monsters have been added to the Monster Collection • Hard Lotus healing patterns have been removed
HUD/UI Related Changes
• A new "Important Notice" window has been added to the "Cash Item Trade" window • You can now right-click on IGNs in the chatbox to apply the following options: » "Save Name" » "Whisper" » "Add Friend" » "Invite to Party" » "Report" • Meso and EXP values in the chatbox have been tweaked for better clarity • You can now reposition the "Screenshot" and "Settings" key • The "ESC" and "Scroll Lock" keys can also be binded with other functions now • A confirmation window will now appear when exiting the game
Job Skill Related Updates
Job Skills Changes
• Dark Knight's Dark Spear: Damage has been decreased, Attack Speed and Cooldown increased • Night Walker's Shadow Spear: Shadow Piece Proc Rate has been decreased • Wild Hunter's Jaguar Storm: Using this skill again while active will summon all active Jaguars to your current location • Kaiser's Guardian of Nova: Using this skill again while active will summon all active Kaisers to your current location • Striker's Whirlwind: Skill attack range has been adjusted • Cannon Master's Cannon Bazooka: Skill cast delay has been adjusted • Luminous' Death Scythe: The central focus point of the skill has been shifted from the center of the screen onto the character avatar instead • Demon Avenger's Release Overload UI has been removed
V Matrix Enhancement Core Changes
The Level 20 effects of the following skills have been adjusted: • Night Walker's Lucky Seven, Shadow Stitch, Dominion: +5% Crit Rate • Night Lord's Sudden Raid: +5% Crit Rate • Dual Blade's Chain's of Hell: +10% Dmg vs Normal Creatures • Dual Blade's Sudden Raid: +5% Crit Rate • Captain's Rapid Fire: +5% Crit Rate • Captain's Brain Scrambler: +10% Dmg vs Normal Creatures • Xenon's Pinpoint Rocket, Aegis System, Triangle Formation, Confining Entanglement: +5% Crit Rate