Updates
07 Aug 2017
BEYOND World Leap Notes (v169)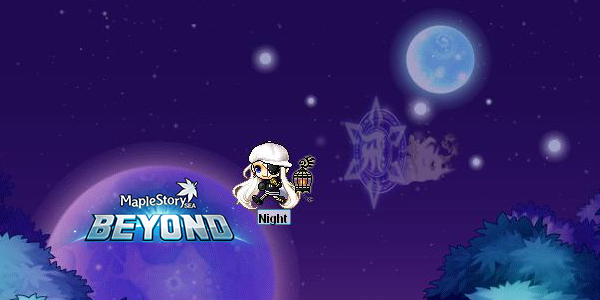 Ever wanted to join your friends in different servers? Or are you a solo player itching for new adventures? Had a sour experience and can't wait to start anew? Get ready to go BEYOND Worlds, MapleSEA will be hosting a World Leap event for the very first time! Buckle up your seatbelts, hold on tight as we LEAP on!
---
Duration: 10th August 2017 (After Maintenance) - 16th August 2017, 2359hrs

Event Mechanics

• Participants must be level 33 and above, and Zero must have completed Chapter 2 of Story Mode. • Characters created after 1st August 2017 0000hrs cannot participate in this event. • Users from other worlds cannot move into Aquila

. • When leaping to merged worlds (D2J), please note that only the main world within the merged world (Delphinus) will be selected • Characters that have already participated in BEYOND World Leap cannot participate again. • There is no limit to the amount of characters that can be moved per account. Before moving your character to a new world, please read the information listed on this page in full and very carefully.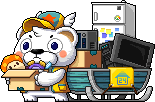 Locate NPC Mover and talk to him in-game. You will then be able to select your destination world.
Please note that this cannot be undone once you have moved worlds. Please read the information provided by the Mover, and the information on this page carefully before proceeding. NPC Mover is available at the following towns: • Henesys • Leafre • Haven • Chew Chew Island

---
World Leap Process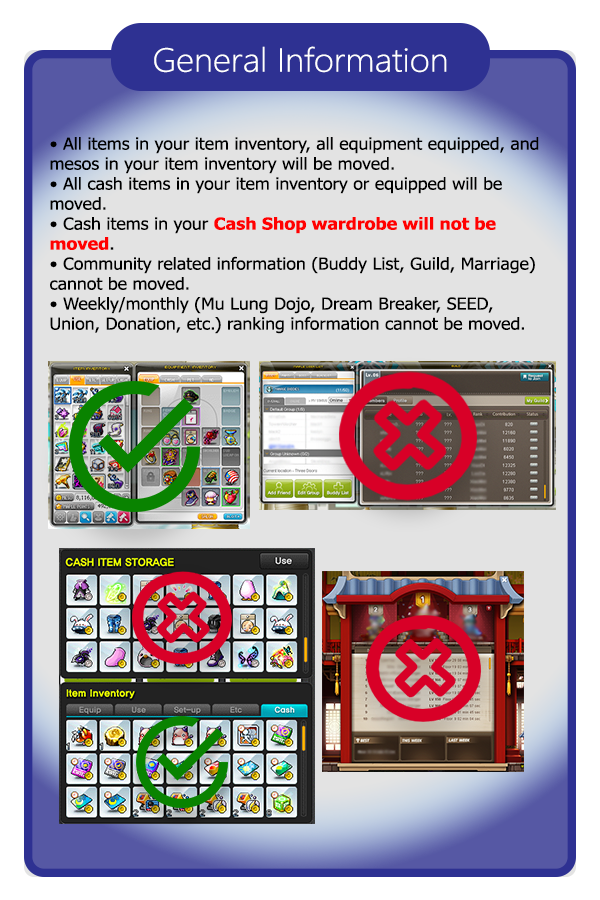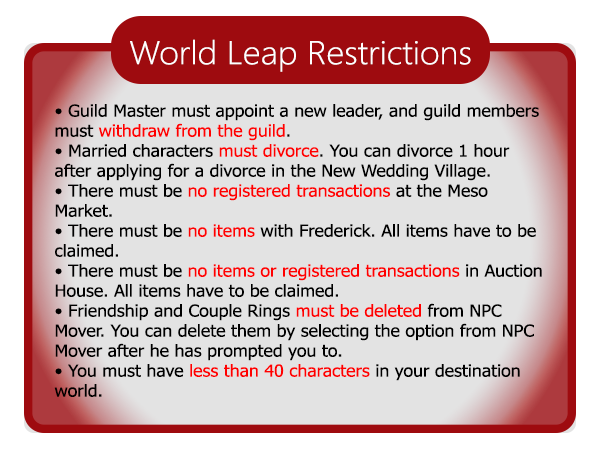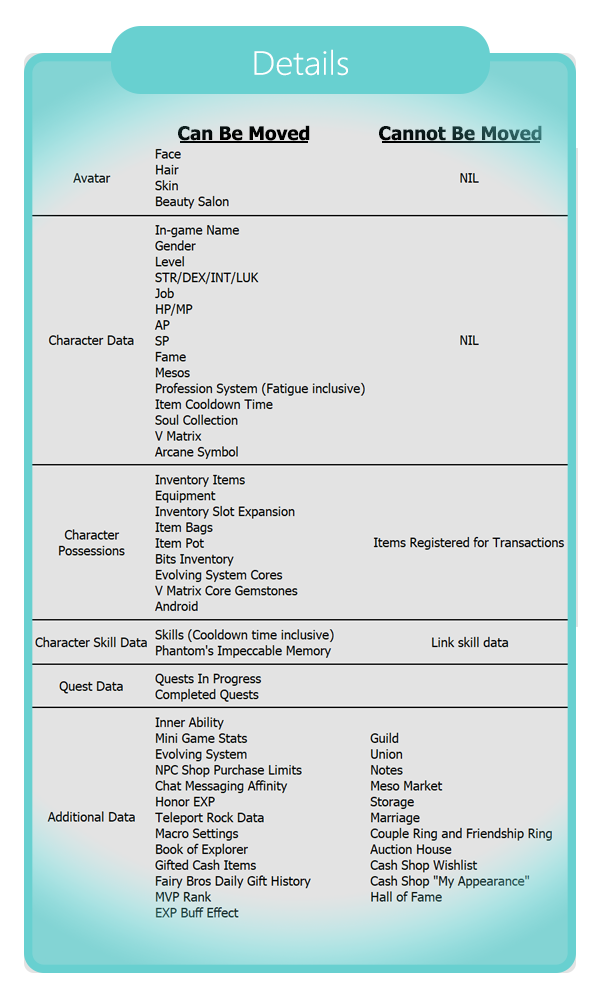 Precautions • Special medals obtained from NPC Dallier will not be transferred. • Characters registered in the Hall of Fame will remain at the current server. • Some character and quest data may be deleted.
So, what are you waiting for? Go forth and LEAP BEYOND! See you in your new world! P.S. I hope you did read everything on this page. Please, read before you leap. Please?