Updates
20 Jun 2017
Beautyroid Event Highlights (v168)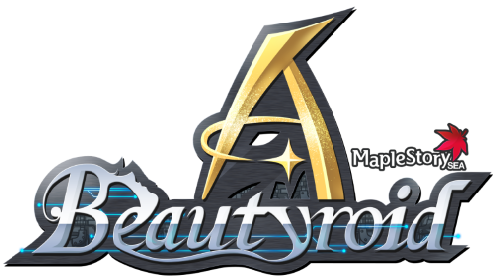 Uncover the truth behind the newest successful company in Maple World, Atelier d'Avenir, and help rescue various Beautyroids - new highly-functional Androids to obtain various rewards!
Event Duration:
28 June 2017, 1000hrs ~ 25 July 2017, 2359hrs
Requirement:
Level 33+
How to Start:
Click the Star Icon > Beautyroid Logo

Synopsis
Atelier d'Avenir is a technologically advanced company that developed the newest series of Androids, the Beautyroids! These premium grade Androids are capable of mimicking human feelings and emotions, and has higher intelligence compared to normal Androids, to top off its unrivalled appearance. Word has it that Atelier d'Avenir, the company that developed Beautyroids, rose to great riches and became a giant corporation. They are currently hosting a large-scale advertisement and promotion for their latest Beautyroid release!
Care to check them out?
Jess, a lead researcher for Atelier, calls out to Maplers one day. He seems to be plagued with worry. What could be the problem? Join Jess on a not-so-nice tour of Atelier d'Avenir and find out the harsh truth beneath the classy, glaring cover of a lobby. Beautyroids are not all perfect and happy. If a Beautyroid is deemed even the slightest bit faulty, they will be disposed of with no regards to any "feelings" they may have.
Dare to join Jess on his journey to overthrow Atelier d'Avenir and reveal the truth to the masses?
---
Rescue Beautyroids!
Use a special Connection system within Atelier d'Avenir to direct the Beautyroids from the lowest basement floors of Atelier to the top floor - to freedom. Stay connected to the Beautyroids within a certain distance to gain access to certain skills that will help with their rescue. Beautyroids can be tasked to jump, follow, and even be teleported around! Explore the various skills and safely rescue all Beautyroids!
On the stealthy journey up from the deepest parts of Atelier, beware of traps placed all around to hinder progress! Even seemingly harmless objects can prove fatal to an unsuspecting Beautyroid...
Fret not, Jess will be documenting everything encountered and will be keeping a research log for reference. With that, traps are but a small hindrance to the great rescue plans.
After successfully making it out of Atelier (alive), the rescued Beautyroid will join Jess in the Hideout. It will then be too dangerous to attempt to rescue another Beautyroid, unless you have an
Atelier Pass
. Take a break and try again the next day!
Alternatively, explore the area around Atelier and sneak into their laboratories to investigate in the mysteries surrounding Atelier d'Avenir and Beautyroids. Various monsters are lurking around and they can be hunted for Atelier Commemorative Coins, mesos, trait items, and more! Investigation Mode can be done up to
5 times a day
, before it gets too suspicious and an Atelier Pass is required to enter.
---
Events
Several events are lined up alongside Atelier's Grand Opening. Everyone can participate to earn more Atelier Commemorative Coins! • Stay online for 30 minutes to recharge Jess's Solar Energy Battery, and receive 10 Atelier Commemorative Coins that you can spend in the coin shop! • Take out monsters near your level range in fields to receive 20 Commemorative Coins and a special Atelier Pass to visit Atelier! • Visit Atelier d'Avenir Rescue mode daily and receive the following rewards on the 5th, 10th, and 25th day of visit!    →
Enter Rescue Mode across 5 days
: 50 Atelier Commemorative Coins, 1 Atelier Pass, Pendant of the Spirit (30 days)    →
Enter Rescue Mode across 15 days
: 150 Atelier Commemorative Coins, 1 Atelier Pass, 5000 Spell Traces.    →
Enter Rescue Mode across 25 days
: 300 Atelier Commemorative Coins, 1 Atelier Pass, 1 Storm Growth Potion (Inter-account transactions available, 30 days)
---
Rewards
Rhom will open a shop selling various supplies from Atelier d'Avenir, and they can be purchased with Atelier Commemorative Coins. Special event-only Beautyroids will be made available for purchase as well. With every Beautyroid rescued, they will be unlocked and available for purchase from Rhom.
Alongside the new Beautyroids, their outfits (30 days) and permanent special hearts that can be used with Beautyroids will also be available.
Please take note that the Sincere Beautyroid Heart (Req. Level 120, 10 available upgrades) and Beautyroid Heart (Req. Level 50, 5 available upgrades) can only be used with a Beautyroid.
Several accesories are also available for purchase. Equip them together to receive a set effect! Take note that some items are only available for purchase after completing Rescue Mode a number of times!
Several commemorative items such as the
Damage Skin - Atelier D'Avenir
and
Please just look.
chair will also be available for purchase.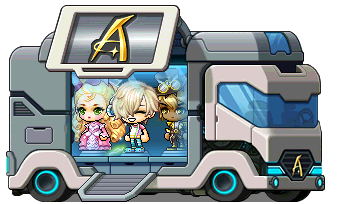 A variety of other items including 2x EXP and 2x Drop coupons will be available for purchase, and some items might just lead you to other "faulty" Beautyroids in need of rescue!
Rescue all Beautyroids to obtain a special medal and find out what happens to Atelier d'Avenir!