Updates
30 Jul 2019
[Gachapon Update 310719] Almost Anni-Hilla-tion
Dear Maplers,
The following items will be added into Gachapon Machines for 1 week!
• Assorted Black Scrolls (One-Handed ATT, One-Handed M.ATT, Two-Handed ATT, Two-Handed M.ATT, Accessory ATT, Accessory M.ATT) • Ring Accessory Recipes (White Angelic, Dark Angelic, All Mighty Ring) • Maple Mania Hilla Card
**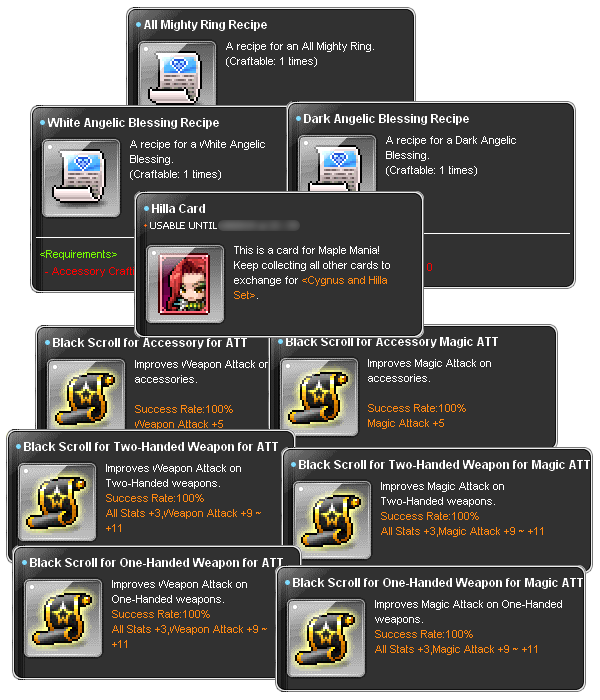 (Images above show only a partial selection of obtainable items)
**
Note : Players are reminded that the Maple Mania event will be ending by 6th August 2019, 2359hrs (GMT +8). If you still wish to get the Hilla Card to complete your card collection, this update will be your final chance.
- MapleSEA Administrator