Updates
22 Mar 2022
[Golden Apple Update 230322] Apple Blossoms Aplenty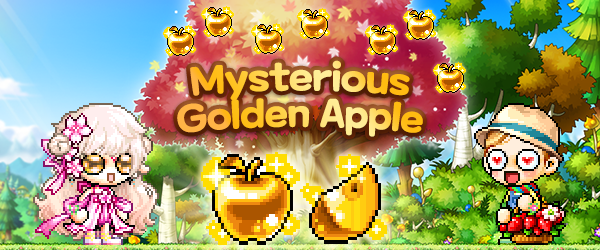 Fresh as always, our Apples.
Note : The single Golden Apple shown above can only be purchased once per Maple ID.
---
Assorted Souls
Black Mage selling out leftovers again.
Note : All types of Lotus's Soul are available in Golden Apple, alongside with its Augmented version.

---
Boss Equipment Set
MyBoss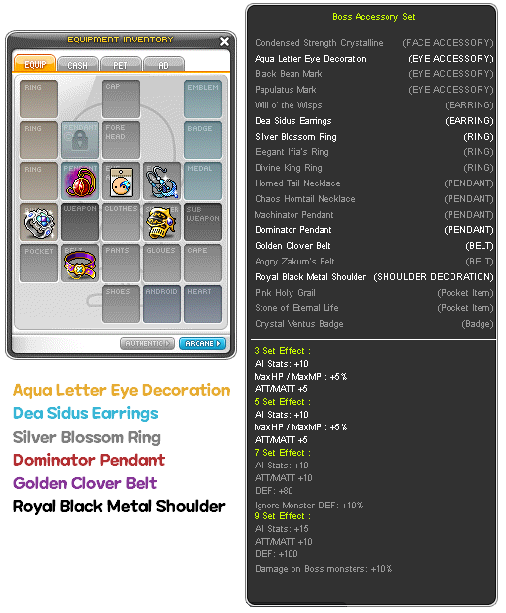 ---
Chairs and Miscellaneous Cosmetic Items
Lovely Deadly~
Note : Cloud Mount consist of 90 Days and Permanent version.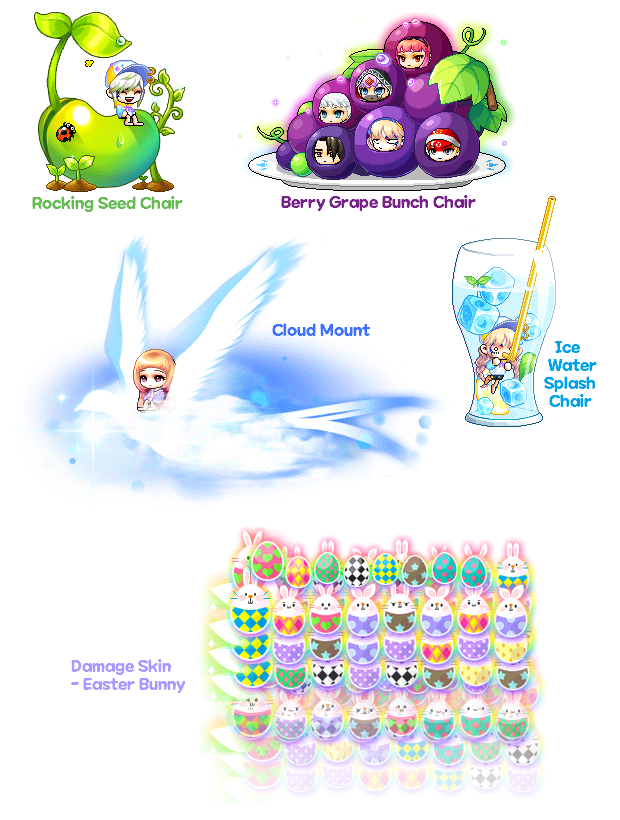 ---
Assorted Enhancement and Upgrade Items
*Flick* *Flack* *Fluangshhhh*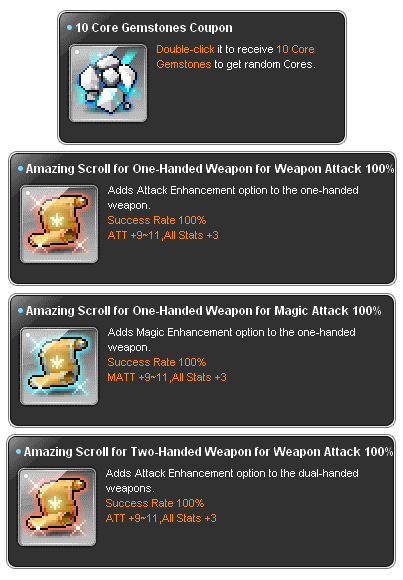 Note : Images shown are partial selection of items obtainable from Golden Apple.
Golddem Applez.