Updates
20 Jul 2021
[Golden Apple Update 210721] Jolly July Harvest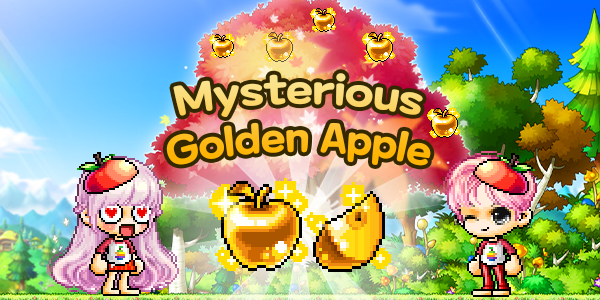 Sale Duration
21st July 2021, After Maintenance ~ 4th August 2021, After Maintenance

Ready for consumption once again!
Note : The single Golden Apple shown above can only be purchased once per Maple ID.
---
Assorted Souls
Note : All types of Damien's Soul are available in Golden Apple, alongside with its Augmented version.

---
Assorted Androids and Related
Deathroid go DIE DIE DIEEEEE!!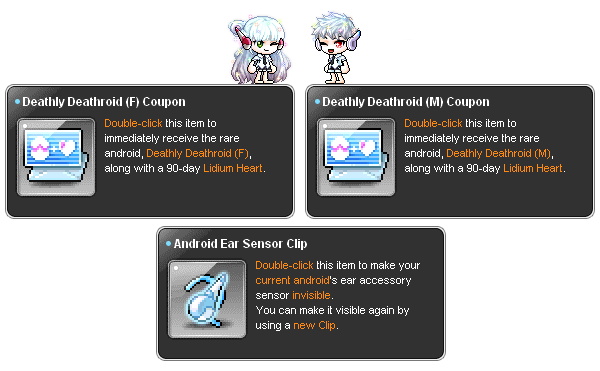 ---
Chairs and Miscellaneous Cosmetic Items
Moonlight Serenade continues to shine brightly.
Note : Mount Exchange Coupons can be obtained as a 90 day version or a Permanent version.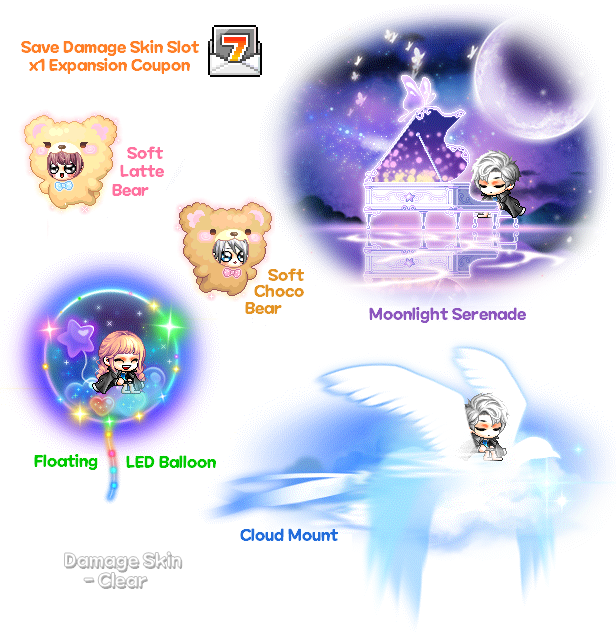 ---
Assorted Enhancement and Upgrade Items
*Flick* *Flack* *Fluangshhhh*
Note : Images shown are partial selection of items obtainable from Golden Apple.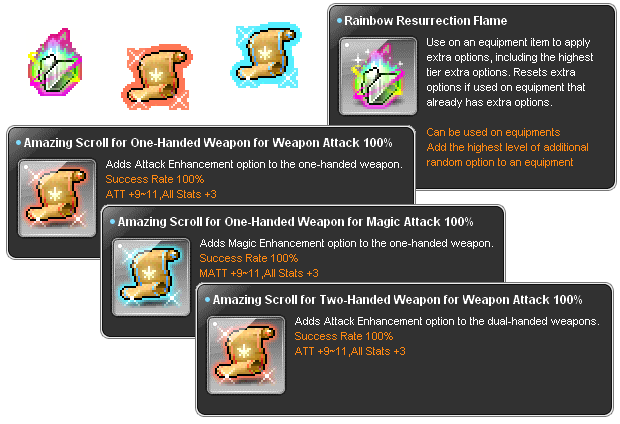 Golddem Applez.