Updates
19 Jul 2022
[Golden Apple Update 200722] The Summer Treats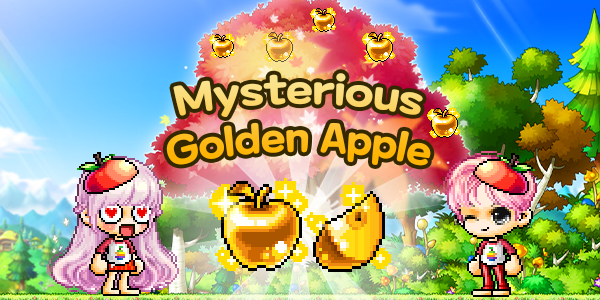 Keep it cool, grab an apple here!
Note:
The single Golden Apple shown above can only be purchased
ONCE per Maple ID
.
---
The Rings of Fury
Feel the power of the furious boss.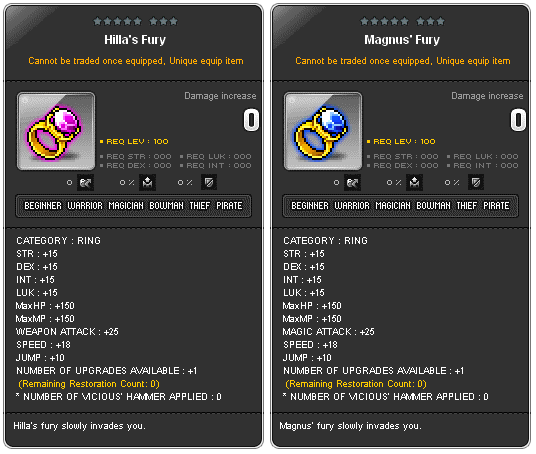 ---
Chairs and Miscellaneous Cosmetic Items
Show off your ambition.
Note:
The Maple Ambition Champ chair changes appearance at Ambition Levels 25, 50, 75, and 100.
The Cloud Mount consist of 90 Days and Permanent version.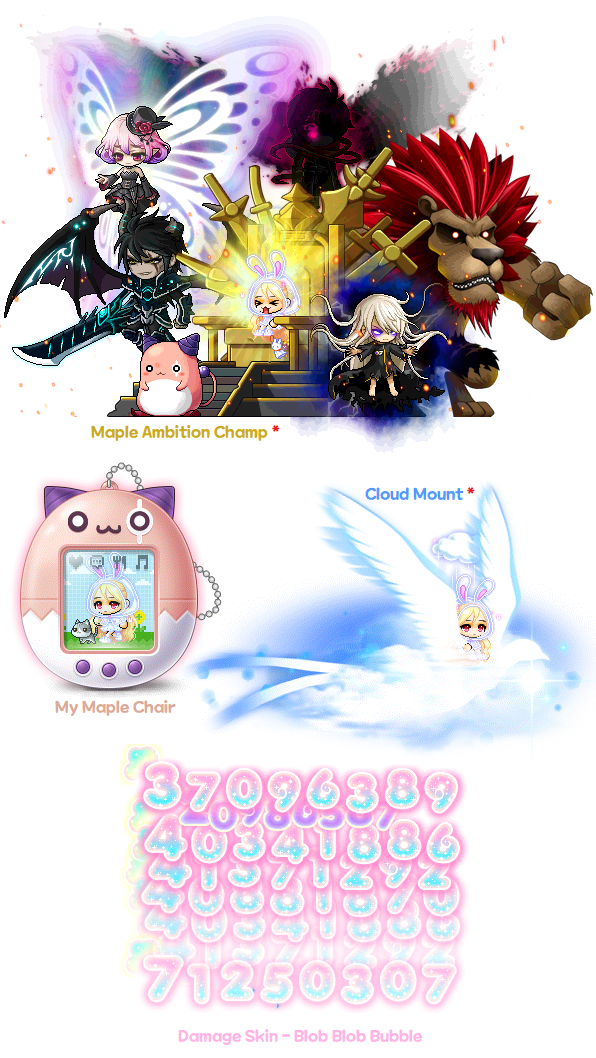 ---
Assorted Enhancement and Upgrade Items
Woohoo~ Feeling premium today.
Note:
Images shown are partial selection of items obtainable from Golden Apple.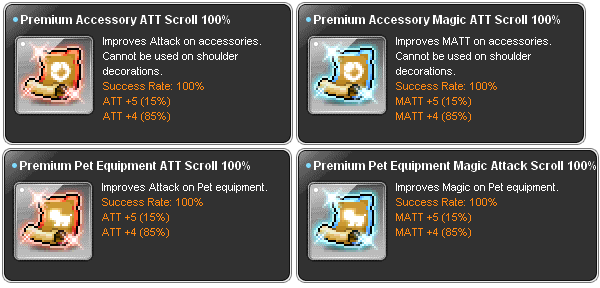 ---
Summer Apple..Apple..Apple..