Updates
10 Jan 2023
[Golden Apple Update 110123] New Year New Apple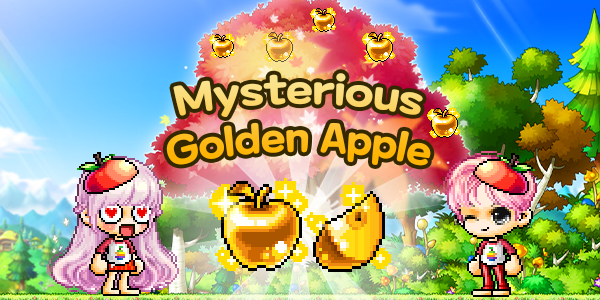 Keep it fresh, grab an apple here!
Note:
The single Golden Apple shown above can only be purchased
ONCE per Maple ID
.
---
Assorted Souls
More souls for me.
Note:
All types of Djunkel's Soul are available in Golden Apple, alongside with its Augmented version.

---
Damage Skins
Flex your BIG damage.

---
Assorted Enhancement and Upgrade Items
Woohoo~ Feeling destined and amazing today.
Note:
Images shown are partial selection of items obtainable from Golden Apple.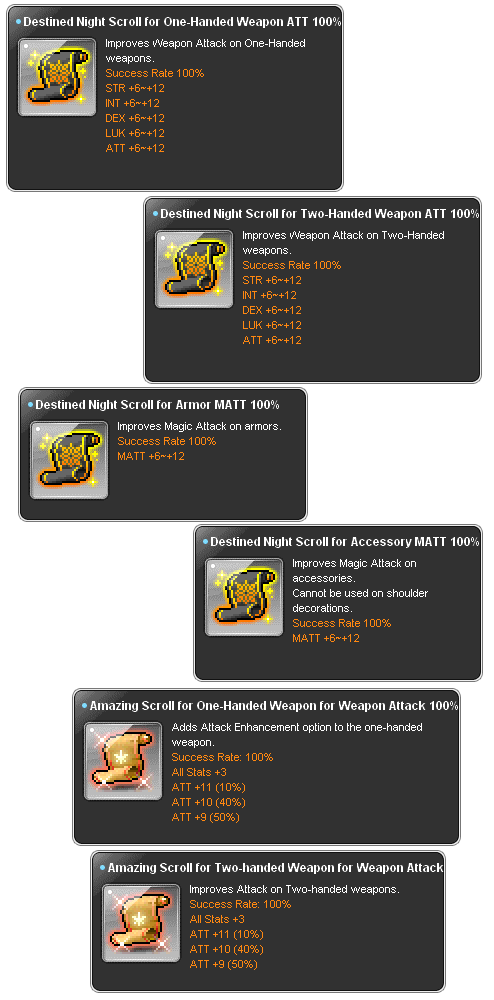 ---
Apple..Apple..Apple..