Updates
04 May 2022
[Golden Apple Update 040522] May Apples Make You Healthy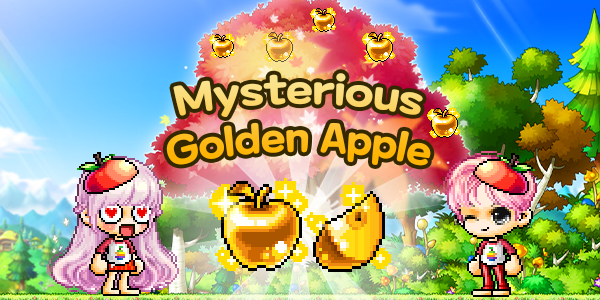 Farm Fresh Golden Apples!
Note : The single Golden Apple shown above can only be purchased once per Maple ID (limited per patch)
---
Assorted Souls
Note : All types of Heretic Hilla's Soul are available in Golden Apple, alongside with its Augmented version.
Augmented Lotus, Augmented Rampant Cyborg and Augmented Bad Brawler Soul is also available this time.

---
Chairs and Miscellaneous Cosmetic Items
Note : Don't Chew My Hotdog! (; Mount consist of 90 Days and Permanent version.
... yeah, I'd look past it.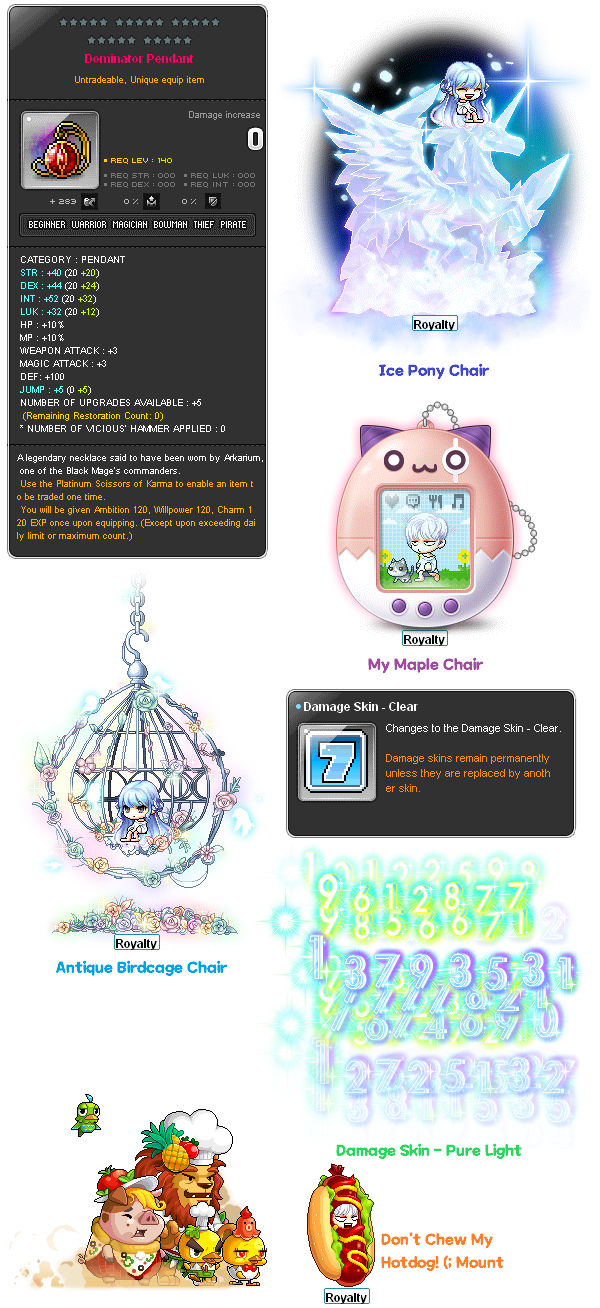 ---
Assorted Enhancement and Upgrade Items
Note : Images shown are partial selection of items obtainable from Golden Apple.
100% Unique Potential Scroll included.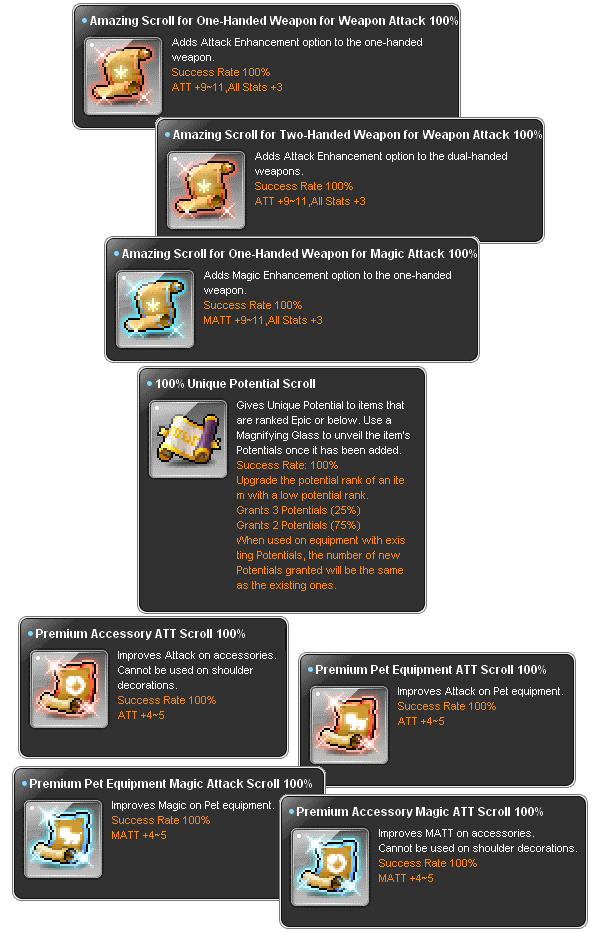 Golddem Applez.