Updates
13 Feb 2018
[Cash Shop Update 140218] Its A Valenti-nese New Year!
Dear Maplers,
Please take note that all items in this update will only be available until their removal on 27th February 2018, unless specified otherwise.
1)
[Pet Package] Puppy Pet Package
2)
[Decoratives] Valentine's Special Sales
3)
Removal
---
Puppy Pet Package

• Puppy Pet Package
Category:
• Package→Pet

Duration:
• 90 Days
• Corgi Label & Chat Rings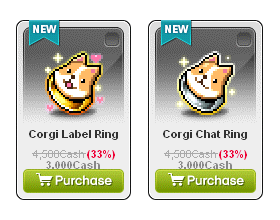 ---
Valentine's Special Sales
(until 21st February 2018!)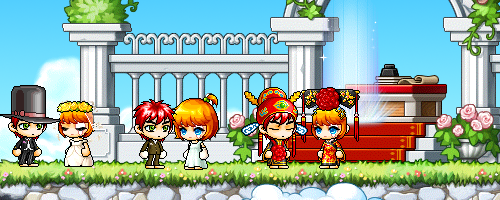 • Couple Special Effect Rings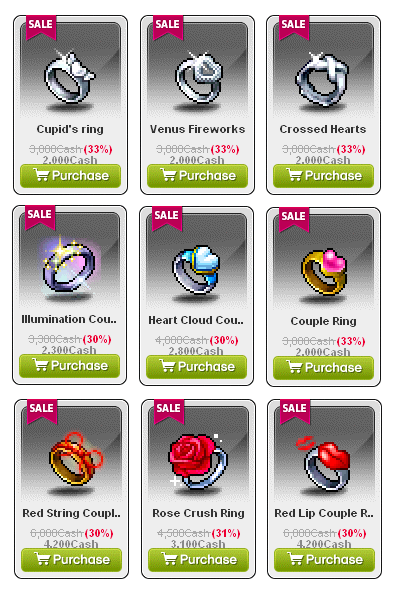 • Wedding Outfits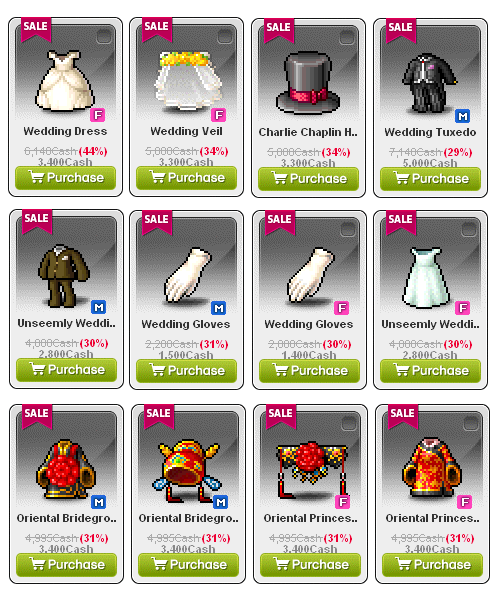 • House Wedding Ticket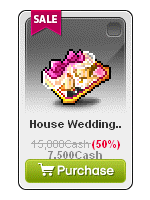 How to use the Wedding Ticket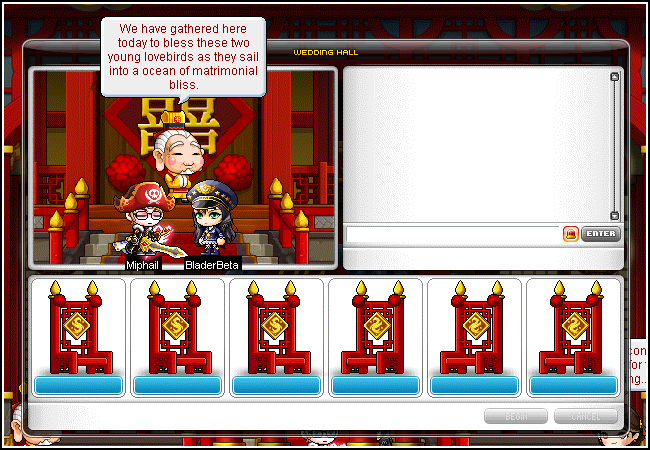 • Head to the New Wedding Hall via NPC Nana K, who can be found in most towns • Enter one of the themed wedding halls (Las Vegas, China, Japan), an appropriate themed Wedding Ticket will be exchanged based on which theme you entered • Consume the Wedding Ticket, and it should prompt you to enter the IGN of the person you wish to marry • Accept the proposal on the other character • Click on 'Begin' in the Wedding Window Pop-up, and the wedding procession should begin!
At the end of the procession, the couple will each receive an
Eternal Wedding Ring
: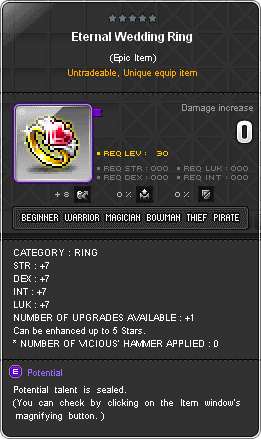 ---
Removal
• Cash Shop Update Sales from
Cash Shop Update of 310118
• Pre-Valentine Sales from
Pre-Valentine Weekend Sales
As a general rule of thumb, the information contained in this update news is correct at the time of publishing and may be subject to changes without prior notice depending on the final testing conducted during the server maintenance.
- MapleSEA Administrator