Updates
10 Oct 2023
[Cash Shop Update 111023] Cute Choices
1)
Cutie Slime Pet Set - Sale ends 25th October
2)
Pet Equipment & Food Sale - Sale ends 25th October
3)
NEW Pet Skill Package - Sale ends 25th October
4)
Choice Additional Cube - Sale ends 18th October
5)
[My Home] Furniture Slot Expansion Coupon (Discounted)- Sale ends 18th October
6)
No Removals
---
Cutie Slime Pet Set
Slimy slimy slime~
Note:
Individual Cutie Slime Pet Set consist of the pet, pet equipment and pet food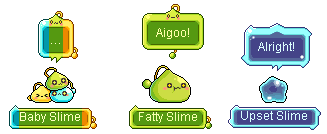 ---
Pet Equipment & Food Sale
Note:
Orange Juice is
Permanently
added to the Cash Shop

---
NEW Pet Skill Package
Note:
The pet needs to have
Auto-Pick Up Skill
(which can be purchased seperately in the Cash Shop) prior to use
Expand Range Skill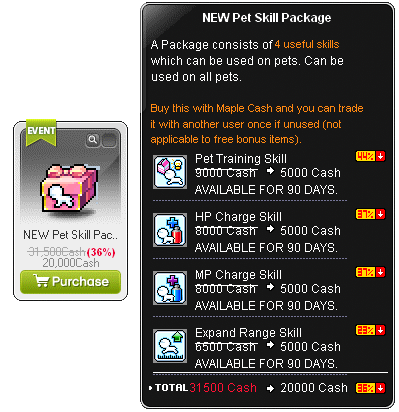 ---
Choice Additional Cube
Additional Choices~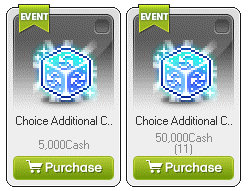 ---
[My Home] Furniture Slot Expansion Coupon (Discounted)
Not enough furniture slot this Halloween? The best deals are available NOW!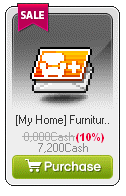 ---
Removals
No removals, why not look at the
cute slimes
again.
I know adopting slimes is weird but these ones are cute :3