Updates
06 Oct 2020
[Cash Shop Update 071020] Victorian Tale



Dear Maplers,



1) [NEW] Autumn Leaves Ring Sale – Sale ends 21st October
2) [Special] Victorian Decorative Packages – Sale ends 21st October
3) [Special] Dark Fairy Tale Decorative Packages – Sale ends 21st October
4) Utility Scroll 2's Bundle Special Sale – Sale ends 21st October
5) Removal & Updates



---
Autumn Leaves Ring Sale
Autumn is here! Start raking up those leaves with the Autumn Leaves Quote & Label Rings

Note: Both the Quote & Label Rings shown above are permanent.
---
Victorian Decorative Packages
I say Madam… That dress shows too much of your ankles~!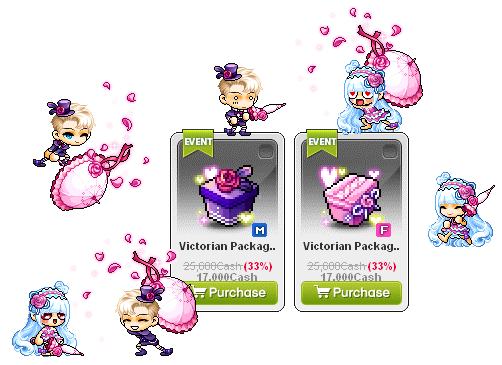 ---
Dark Fairy Tale Decorative Packages
Once upon a time, darkness appeared on thy robe.. Oh wait, it's just a stain.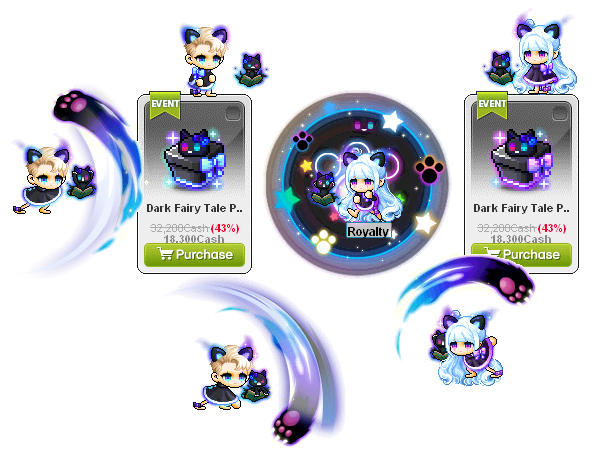 Note: The Dark Fairy Tale Face Accessory is gender specific and cannot be equipped by the opposite gender.It cannot be traded regardless if purchased with Maple Cash or Maple Points.
---
Utility Scroll 2's Bundle Special Sale
Stock up, stock well? Nah. Scroll up, scroll well! Purchase various utility scrolls in
bundle of 2's!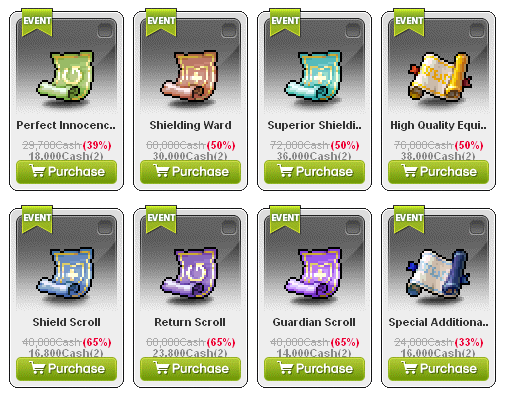 ---
Removal & Updates
No removals this week!