Updates
26 Sep 2019
Returning Sale: 14th Anniversary Hair Coupon
Dear Maplers,
Missed out on the special 14th Anniversary Hair Coupon during our 14th Anni event?
After consideration from all the requests and feedback, we've decided to bring it back into the Cash Shop - but only just for this weekend!
So don't miss this opportunity!
Item : 14th Anniversary Hair Coupon Availability : 27th September 2019, 0000hrs ~ 30th September 2019, 2359hrs (GMT +8)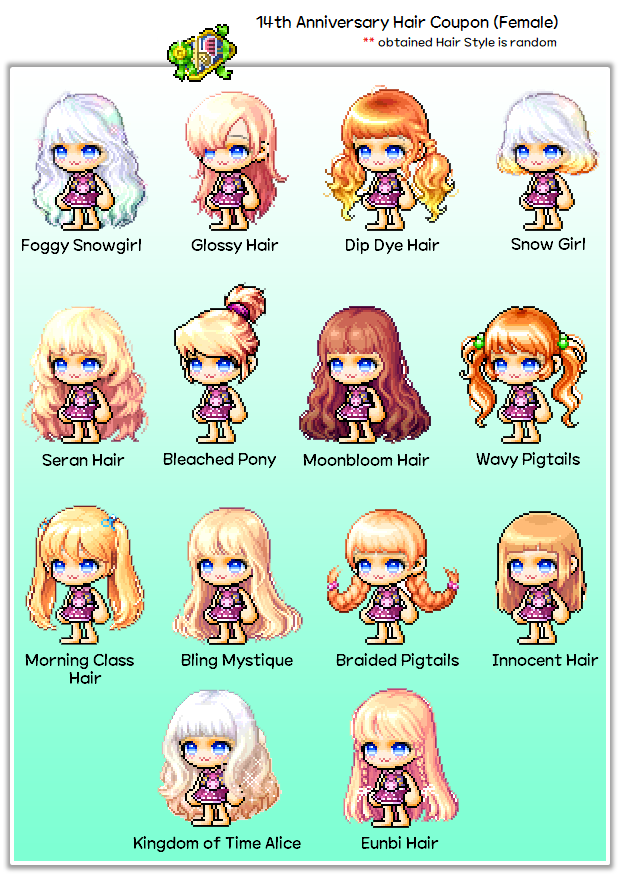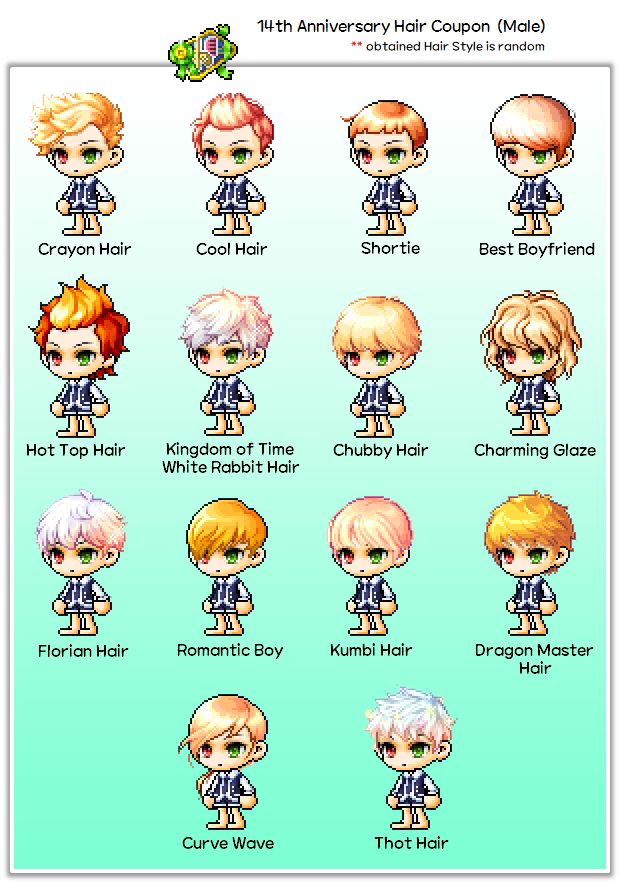 Category:
• Beauty→Hair

Duration:
• 30 Days

Note: As the 14th Anniversary Hair Coupon were originally intended to be released as an event exclusive item, the pricing difference in the Cash Shop is intended.
---
- MapleSEA Administrator