Notices
22 May 2018
[Completed] Server Check and Cash Shop Update on 23rd May 2018
[Update as of 23rd May 2018, 1221hrs (GMT +8)]
All game services have resumed as of 1221hrs. Please take note of the following:
• There will be a Minor Patch today, which will update your game clients to v176.2.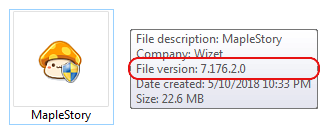 • The Autopatcher will update your game clients from v176.1 to v176.2 • Alternatively, you may obtain the Minor Patch.exe file from our download page,
here
. • Upon downloading the .exe file, paste and overwrite it into your game client folder
Meanwhile, please be informed of the following: • An issue where Hayato's Eye for an Eye will cause client to crash has been fixed. • Fixed an error where Zero classes could not use the Selection Cube on their equipped weapon Lapis/Lazuli. • There is a mistake in the naming for the pet Indivia (correct name: Invidia) from today's Cash Shop Update, this will be rectified in the next content update.
---
Dear Maplers,
Please be informed that there will be a
Server Check and Cash Shop Update on 23rd May 2018
, from
0900hrs to 1400hrs (GMT +8).
Game services for all worlds will not be available during the stipulated timing. Kindly log out before this period of time to avoid any unforeseen complications.
Meanwhile, please take note of the following:
•
Cash Shop Update
- MapleSEA Administrator