Notices
02 May 2023
[Completed] Minor Patch and Cash Shop Update on 3rd May 2023
[Update as of 3rd May 2023, 1255hrs (GMT +8)]
The Minor Patch and Cash Shop Update has been concluded and all channels are fully accessible as of 1255hrs (GMT+8)
A Minor Patch has been included today which will update your game clients to v222.2.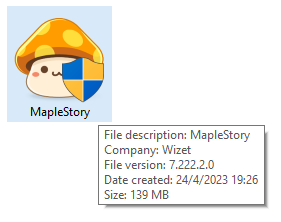 You may obtain the Minor Patch file
here
.
Upon downloading the .exe file, paste and overwrite it into your existing MapleStorySEA game client folder.
Slight delays may be encountered when logging into the game after today's v222.2 Minor Patch depending on PC specifications, as we have implemented several changes to improve the overall integrity of the game client. The updates include improving the client's anti-tampering detection system and its defenses.
Happy Mapling!
---
Dear Maplers,
Please be informed that there will be a
Minor Patch and Cash Shop Update on 3rd May 2023, from 0900hrs to 1300hrs (GMT +8)
Game services for all worlds will not be available during the stipulated timing. Kindly log out before this period of time to avoid disruptions to your gameplay.
Thank you.
- MapleSEA Administrator