Notices
02 Oct 2021
[Completed] Minor Patch on 2nd October 2021
[Update as of 2nd October 2021, 1057hrs (GMT +8)]
The Server Check has been concluded and all channels are fully accessible as of 1057hrs (GMT+8).
A Minor Patch has been included today which will update your game clients to v208.3.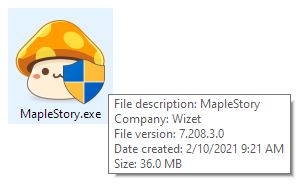 You may obtain the Minor Patch file
here
. Upon downloading the .exe file, paste and overwrite it into your existing MapleStorySEA game client folder.
Reported issues that were addressed and fixed during today's extended Minor Patch are as follows:
Issue where using Advanced Dash will reset Viper's keyboard settings
Issue where The Afterlands ETC Quest Items (keys) cannot be dropped and disposed of
The Yeti x Pink Bean Punch King ranking board has been updated to reflect the different tiers of ranking accordingly.
Not a bug:
Reported issue where Princess Nou Boss Exit Portal needs to be clicked in order to return to previous stage. Intended. The click function was implemented to prevent any accidental map movement during boss fight. The other hidden exit portal at the top of the map will not open unless the boss is defeated.
Reported changes to Boss HP Intended. The following bosses have had their HP increased:

Crimson Queen (Chaos)
Vellum (Chaos)
Hilla (Hard)
Arkarium (Normal)

Reported changes to Boss EXP Intended. The following bosses have had their EXP decreased:

Zakum
Hilla
Horntail
Arkarium
Pink Bean
Cygnus
Reported issues that are still being investigated:
Lower drop rate of Fensalir/Utgard equipments from Elite Monsters/Champions as compared to previous patch.
Missing 'Clear' Notification for Monster Park Stage 1-5.
Faulty Battle-roid (M/F) Wheel of Fortune function.
Compensation
Due to having 2 consecutive Minor Patches directly following the long server patch update this week, the Bebe's Green Box has been replaced with the following: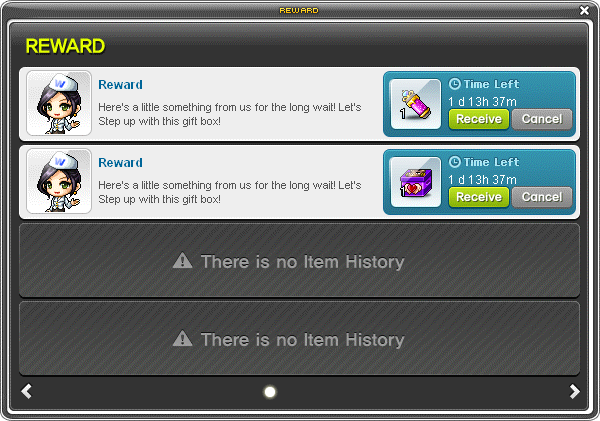 Bebe's Purple Box x1
Typhoon Growth Potion (7 days) x1
Everyone above Lv. 33 who logs into the game between 2nd October 2021 (after the minor patch is completed) to 3rd October 2021, 2359hrs (GMT+8), will be able to redeem the above-mentioned items from the Reward Box system in-game. Rewards can only obtained once per Maple ID.
We would like to take this opportunity to thank everyone for their patience and understanding while we continue to work other kinks that are present in the new patch.
---
Dear Maplers,
Please be informed that there will be another
Minor Patch (v208.3) on 2nd October 2021
from
0900hrs to 1100hrs (GMT +8)
to address more issues that were reported in by players.
Game services for all worlds will not be available during the stipulated timing. Kindly log out before this period of time to avoid disruptions to your gameplay.
Reported issues that we will attempt to fix:-
Issue where using Advanced Dash will reset Viper's keyboard settings
Issue where The Afterlands ETC Quest Items (keys) cannot be dropped and disposed of
- MapleSEA Administrator