News
10 Apr 2017
Join the Maple Team today!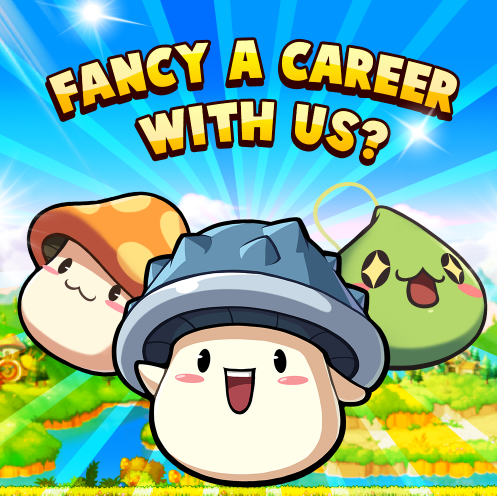 Do you have what it takes to join an agile and dynamic team that seeks to push everyday boundaries? Are you enthusiastic about games, love challenges and a self-starter?
If you love the idea of working in the exciting and growth-driven world of gaming, a career at Asiasoft Online is for you!
We are seeking highly motivated and talented team-players who can contribute towards bringing our games to the next level! If you love fun, are young at heart, creative, innovative and ambitious, we want you!
POSITIONS AVAILABLE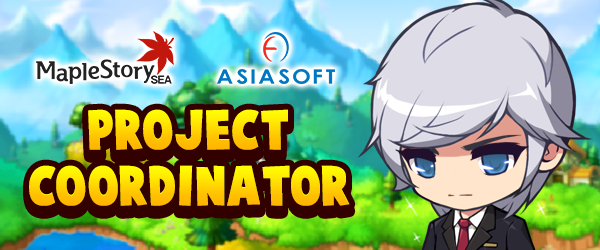 Project Coordinator (Korean-speaking)
Responsibilities
• Daily communication between local and Korean operational teams. • Translate and proofread between Korean and English. • Assist the Product Manager in coordinating projects
Requirements
• Minimum O-Levels Grade B English • Minimum TOPIK II (Grade 4) • Fluent in both spoken and written Korean and English • Strong communication skills
Note : Due to travelling requirements for the position, the candidate should be free of any complications that would prevent him/her from travelling.

---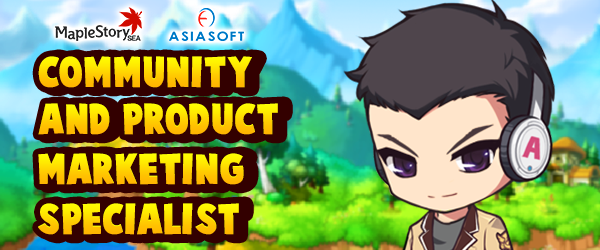 Community and Product Marketing Specialist
Description
This role focuses on community engagement strengthening the bridges between the product and the players. The ideal candidate is fun, loves to interact with people and has a passion for gaming.
Responsibilities
• Perform product research and market analysis. • Develop customer intelligence. • Generate content across social media and web. • Propose and execute marketing activities that cater to the community.
Requirements
• Degree/Diploma in Marketing or Mass Communication with a minimum O-Levels/SPM Grade A English • Pleasant personality • Possess presentation skills and ability to engage audience • Be comfortable with public appearance • Knowledge and experience in MapleStory will be an advantage


---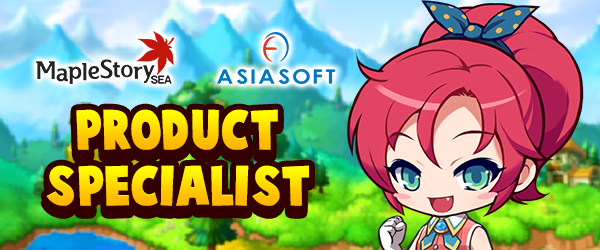 Product Specialist
Description
As the product champion, this role works across various functions such as Quality Assurance, Game Planning, and Customer Service. The candidate assists the Product Manager to defend the game's health and operational status as well as achieve product targets.
Responsibilities
• Conduct extensive tests to ensure that the content delivered by developers is fit for release. • Perform policing and investigation on anomalies found in the game. • Address and resolve player issues in a timely manner. • Monitor game's health and operational status. • Compile walkthroughs and notes for the purpose of Patch and Update notices. • Plan and execute product activities.
Requirements
• Minimum SPM/O-Level certificate with at least a B in English • Possess analytical and problem-solving skills • Highly organized with very strong attention to details • Well-acquainted with MSEA post-2014 till current • Must be willing to work long and irregular hours when necessary

---