News
14 Aug 2017
[Updated] New Conversion Rate for @Cash for Malaysia on 14th August 2017
[Update as of 16th August 2017, 1543hrs (GMT +8)]
We regret to inform you that the previous table provided to us was inaccurate, and we have been informed by our Finance Department to update to the correct amended version :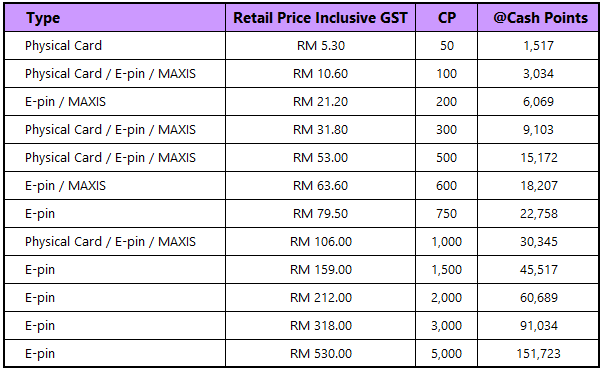 Affected players who have
topped up through the specified ePINs and Online Payment options between 14th August 2017, 1423hrs (GMT+8) and 16th August 2017, 1547hrs (GMT+8)
will be compensated with the missing rate difference accordingly in the form of Maple Points. Kindly send an iBox report for further assistance. Please note that reports will only be accommodated if accompanied by proof of purchase and top-up.
Please accept our sincere apologies for any inconvenience that has been caused.
---
Dear Maplers,
Please be informed that a new @Cash conversion rate has come into effect for all @Cash purchased through Malaysia
(through CIB Pins & Online Payment options)
with immediate effect from 14th August 2017 as below :-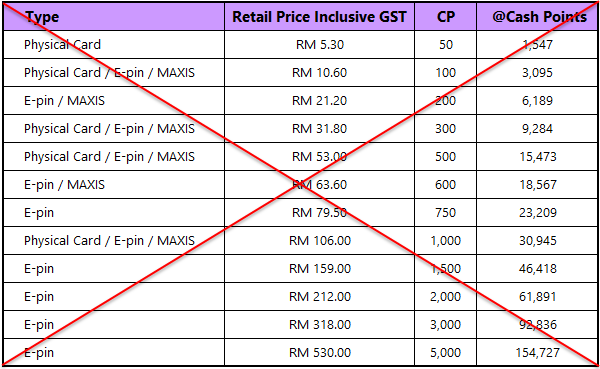 We apologize for all the inconvenience this has caused and seek your kind understanding as we review and adjust the rates in accordance with the currency market exchange rate. We look forward to your continuous support.
-MapleSEA Administrator