News
12 Feb 2022
Neighbourly Love! Wallpaper Download
Ever wondered what it would be like if your neighbours were our MapleStorySEA mob mascots? What kind of interactions and conversations would you have with our cute and lovable mobs?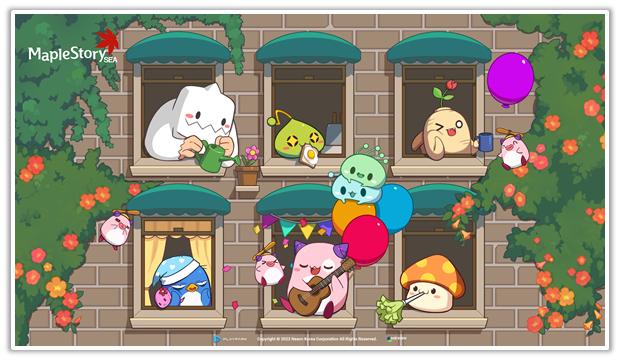 Presenting to you:
Neighbourly Love!
A snap of the daily lives of our iconic mobs living around each other!
Players can download this refreshing wallpaper for their own use
here
.