News
31 Jan 2022
A Thank You Note from MapleStoryM's Pathfinder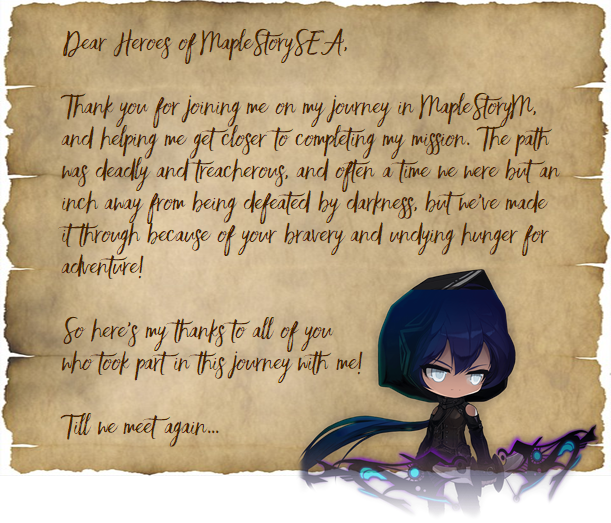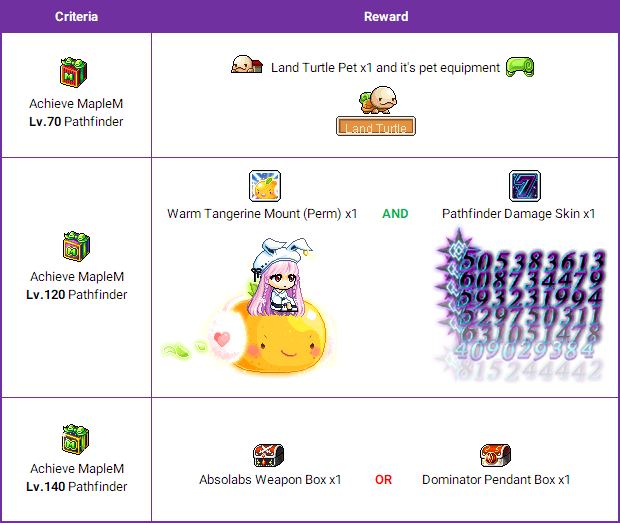 Note
:
You may only claim the reward once per MapleID.
All rewards will be obtainable via the Reward Box icon

, located on the left side of the screen.
You may claim the rewards from 2nd February 2022, 0000hrs (GMT+8) to 16th February 2022, 2359hrs (GMT +8). Requests for reimbursement of unclaimed rewards after the claim expiry will not be entertained.
All rewards are Untradable, so please be sure to login to the desired character on which you wish to claim these rewards.
Important Notice
: Some users have been found to have tagged their MapleStorySEA account to multiple MapleStoryM accounts. In light of this, these users will only be receiving one set of the rewards for the tiers they are eligible for, and not multiple sets of rewards.
- MapleSEA Administrator