News
08 Apr 2016
Letter from Developers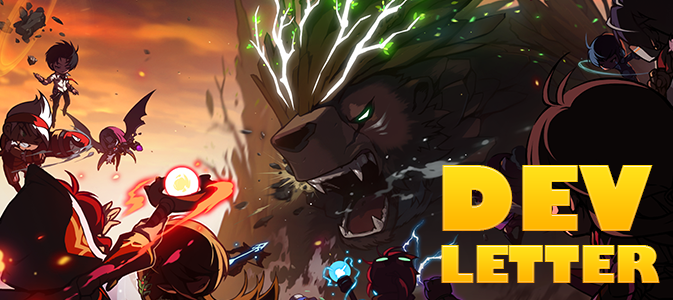 Hi Maplers,
Hang on tight to your Red Dracos, because MapleStorySEA is going into overdrive! We have a lot of content lined up, and updates will be coming fast and furious.
2016 has been a great year for MapleStorySEA so far. We are heartened to see many Maplers showing their support for our events. Our team appreciates the fond memories shared during the Lunar New Year guild outing event. We were also tickled pink at the sight of the Pink Bean army in Henesys during MapleStorySEA's first playable boss event.
Moving forward, we will add content at a faster pace as we catch up to Korean Maplestory. We are looking into making popular exclusive content from other services available in MapleStorySEA. We are also working towards having the 5th Job Advancement released in the near future, with new areas, new skills and new bosses along the way!
The "Accelerate" update this week kicks off the first of our efforts. "Accelerate" rebalances 38 classes. Familiar classes should become more fun to play while retaining their original spirit. We hope you find them as fun as we do.
The heroic class Kinesis and the mighty Ursus boss will be hitting MapleStorySEA in May and June respectively. They are the result of our efforts to encourage the community to come together. Kinesis is a modern-themed class, while Ursus will use new dynamic animations. We will continue to push the boundaries and create more interesting new content.
After almost 11 great years, MapleStorySEA shows no signs of slowing down, thanks to your support. Our brightest anniversary event is in the works, and we look forward to seeing you there.
Yours Sincerely, Jungil Director of Overseas MapleStory Division from Nexon Korea