News
28 Sep 2016
Introducing New Accessories - Ring of Inner Glory and Studs of Harmony
Dear Maplers,
We are pleased to announce the arrival of two new functional items into our Cash Shop. These will be on seasonal offer and to mark their debut, they will be sold at an introductory price.
Introducing the Studs of Harmony, and the Ring of Inner Glory!
Studs of Harmony (Earring)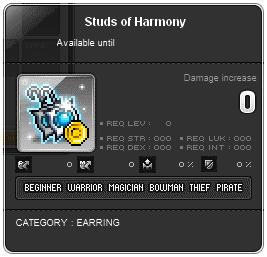 Equipping these earrings will give you the skill '
Harmonious Glory
' as shown below :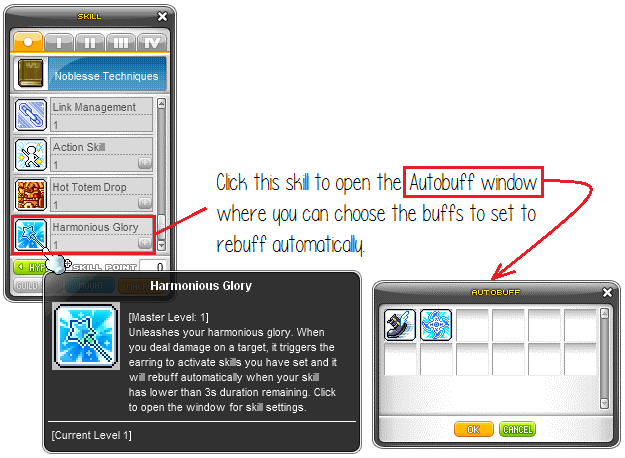 Ring of Inner Glory (Ring)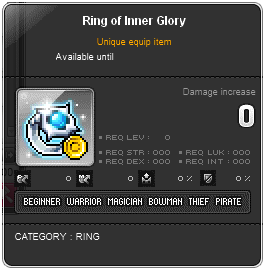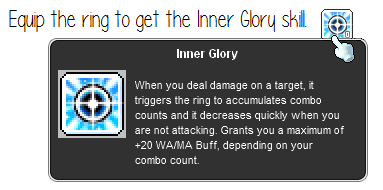 Equipping the ring will give you the skill '
Inner Glory
' which will provide you with an added WA/MA boost up to a maximum of +20 depending on the combo kill counts achieved. The counts will decrease at a fast rate when you are not attacking.
- MapleSEA Administrator