News
31 Jan 2019
Celebrate the month of love with PayPal!
Dear Maplers,
It's the month of cupids and hearts!
Event Date
: 1st ~ 28th February 2019
Mechanics
:
Simply purchase & convert 50k @cash denomination to receive a
Vanadal Mount
!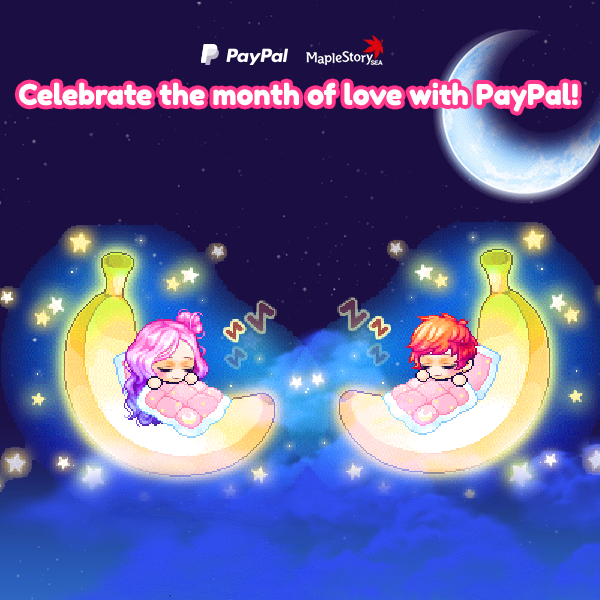 ---
Code Redemption
1. Login to MapleSEA
2. Go to the Cash Shop in game and select "Coupon" Button
3. Key in the 30-digit code inside the pop-up window shown below and click
"OK"
!
4. Do note that the items redeemed cannot be traded
Please note that the items will be credited to eligible players' accounts registered e-mail on a weekly basis.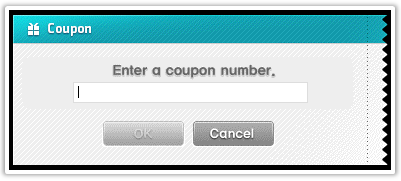 Feeling sleepy yet? Snuggle tight with the Vanadal Mount!
Happy Mapling!
---
Terms & Conditions
1. Redemption Codes can
ONLY
be redeemed once.
2. Promotion is open to all Paypal customers.
3. Please redeem the code before the coupon expiry date and utilize the item redeemed before the item's expiry date.
4. All coupons will expire on the
31st March 2019
.
5.
First 500 Customers
to complete Charging and Conversion of 50K @Cash to 50K Maple Cash within the event period of
1st Feb - 28th Feb 2019
will qualify for the promotion.
While Stocks Last!
6. Conversion from 50K @Cash to 50K Maple Cash must be completed in
1 single transaction
.
7. All Charging & Conversion completed after the event date will NOT be entitled to receive the promotional item
Vanadal Mount
.
8. Eligible winners will need to retrieve the redemption code from their Asiasoft Passport's registered emails.
9. PlayPark Pte Ltd, Nexon Korea Corporation and participating partner will not be responsible for any loss of redemption code through lost mail, compromised email accounts and expired codes.
10. PlayPark Pte Ltd, Nexon Korea Corporation and participating partner reserves the rights to make any changes to the above stated promotion without any prior notice.
- MapleSEA Administrator