Events
23 Dec 2021
MapleMas Special: Winter Fashionista Sale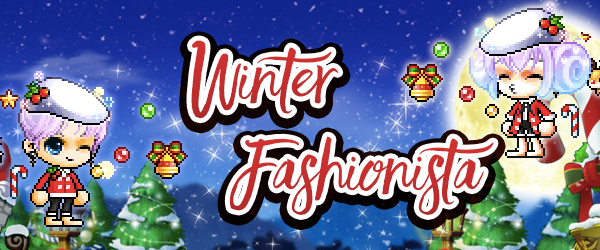 Sale Duration: 24th December 2021, 0000hrs ~ 31st December 2021, 2359hrs
Enjoy this season of magic and wonder as MapleStorySEA has prepared for you tons of amazing deals coming your way! Groom yourself in the finest winter collection readily tailored to your characters and catch up with some old pals before the new year!
We have also prepared special Instagram-worthy decorated landmarks for you to show off your new style to the world! Check out where to find these landmarks
here
.
This is also your chance to take Lara through her first Christmas with various outfits to choose from and show her the fun and joys of this festive season!
Experience the wonderful joys of winter in these magical outfits today!
Note: All Cash Items listed here are Permanent.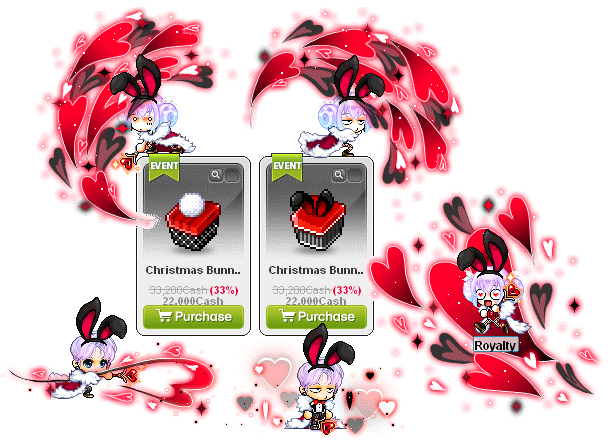 • Christmas Bunny Package (M) • Christmas Bunny Package (F)

---


• Festive Lovers Package (M) • Festive Lovers Package (F)

---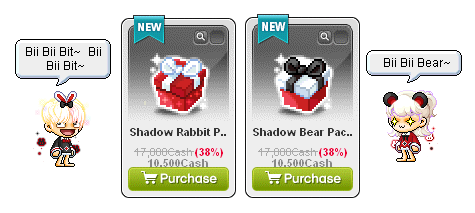 • Shadow Rabbit Package • Shadow Bear Package

---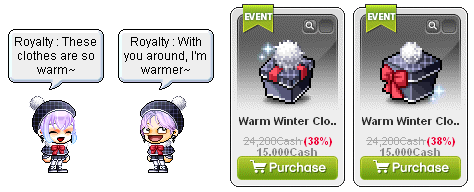 • Warm Winter Clothes Package (M) • Warm Winter Clothes Package (F)

---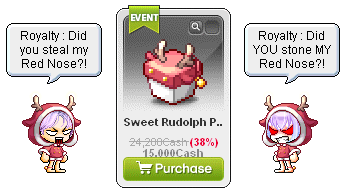 • Sweet Rudolph Package

---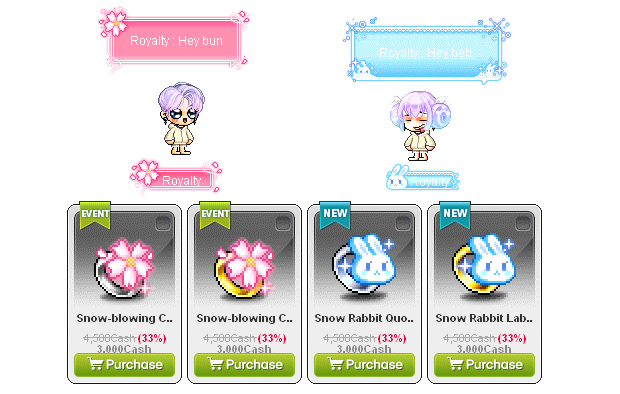 • Snow-blowing Cherry Blossom Label Ring • Snow-blowing Cherry Blossom Chat Ring • Snow Rabbit Label Ring • Snow Rabbit Chat Ring

---
Merry Christmas, everyone~ =)