Events
25 May 2022
Start The Exploration!

Greetings Maplers,
As the dawn breaks, a new challenge emerges that shall bring forth a brand new beginning and massive changes to everyone.
In this challenge, Maplers have to prove to us their mastery over the new explorers by not only achieving the level 220 FIRST in your respective world but show us how capable you can be by clearing Lotus (Normal)..... ON YOUR OWN.
Event Duration : 25th May ~ 19th June 2022, 2359hrs
Bring your explorers to another level by being the first 200 remastered explorers to reach level 220 and beat Lotus (Normal) to win a new Starry Hill Chair, in-game medal and stand a chance to get an awesome Explorer themed trophy with your name on it!
How to take part
• Create 1 of 14 remastered Explorers after patch is lived from 25th May 2022. • Be the first to reach level 220 and beat Lotus alone (Normal) in the shortest time possible within the 2 weeks. • When you beat Lotus, screenshot and submit to our
Google Event Form
and fill out the necessary details.
Prizes
• 1st Explorer of each world (Aquila, Bootes, Cassiopeia and Draco) will get an Explorer-themed trophy, in-game medal, and a Starry Hill Chair. • Up to 200 Participants will receive an in-game medal, and Starry Hill Chair.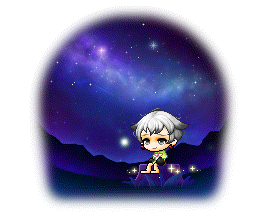 With this, we wish you all the best on your journey to be the best in your world, good luck!
---
TERMS & CONDITIONS
• This challenge is only open to all 14 classes of Remastered Explorers only. • Should there be more than one player with the highest level of Explorer in their Respective World,
the Explorer who cleared Lotus (Normal) first will be the winner of the event
. • There will be a total of 4 winners only, one from each world. • Each winner will receive a special Explorer trophy. • Winners of the event will be contacted via their registered email addresses. • Players must ensure that their email addresses stated on their MapleStorySEA Passport account is active and accurate. • In light of the current situation with limited mobility, physical prize fulfilment may be delayed. PlayPark Pte Ltd will do their utmost to ensure the proper fulfilment of prizes regardless. • PlayPark Pte Ltd and Nexon Korea Corporation will not be held responsible in cases of lost email, or cases whereby the participants cannot be contacted via their registered email address tied to their MapleStorySEA Passport account. • Winners will have to bear incidental costs, if any, that may arise for the fulfillment of the prizes. • PlayPark Pte Ltd and Nexon Korea Corporation shall not be held responsible for any disputes over the event results or claim of prizes. • PlayPark Pte Ltd and Nexon Korea Corporation reserves the rights to suspend or take action against any user found to breach the policies set forth in our Terms of Use, User Abuse Policy, and Rules of Conduct without any prior notice. • PlayPark Pte Ltd and Nexon Korea Corporation reserve the rights to make any changes to the above mentioned without any prior notice. • All decisions by PlayPark Pte Ltd and Nexon Korea Corporation are final & binding.