Events
18 Jan 2022
Lady Blair Comes On Air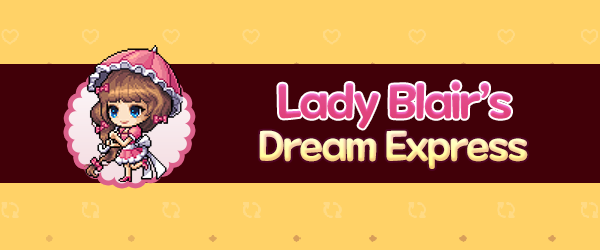 The time has come! Our queen of all fashions and monarch of all things pretty, Lady Blair!
Our fashionable Lady makes her special appearance in this final week of the On Air Live studio! Here to conclude this event and temporarily unsealing the gates between your different race wardrobes, our Lady's work is never going unnoticed!
Better be quick cause she won't be here for long! Distorting the gates is no easy work, but for the power of fashion, our dear Lady Blair carries on!
Event Duration 19th January 2022 (After Maintenance) ~ 26th January 2022 (Before Maintenance)
Looking for extra followers? Take YOUR stream to the next level with Lady Blair as your special guest appearance in our
ongoing streaming contest
and show off your wonderful wardrobe to the world!
---
Unsure of how Lady Blair's magic works? Here's the rundown: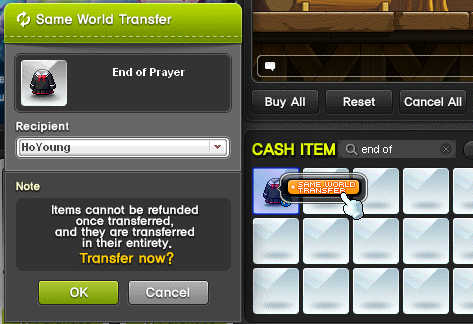 Transferring Cash Items
Enter the Cash Shop
Pick a Cash Item that you would like to be transferred and ensure that it is placed in the Cash Inventory/Wardrobe
Right-click on the item and select the Same World Transfer button
Select the recipient's IGN from the drop down menu
Click on the OK button
The selected item will now appear in the selected character's Cash Inventory/Wardrobe the next time that character is logged in.
Cash Item Transfer Limitations
Players can only transfer cash items between characters within the same world.
Cash items transferred between two characters of the same faction (e.g Explorer, Resistance, Flora etc.) will still result in a successful transfer, although it's good to note that they are already able to share items between their Cash Inventory/Wardrobe.
Certain items such as Friendship or Couple effects and event related items cannot be transferred.