Events
03 Aug 2021
Return of Lady Blair's Dream Express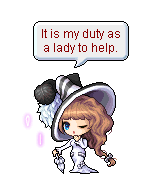 Event Duration:
4th August 2021 (After Maintenance) ~ 11th August 2021 (Before Maintenance)
My fair lady, back in town you say?
Back by popular demand, Lady Blair is making her appearance for this limited period only! Don't miss out on this golden opportunity to freely transfer your cash items across any and all of your characters in the same world!
This is a chance not to be missed before our Lady goes around and never to be found! You would not want to miss this, especially with her on your wish list!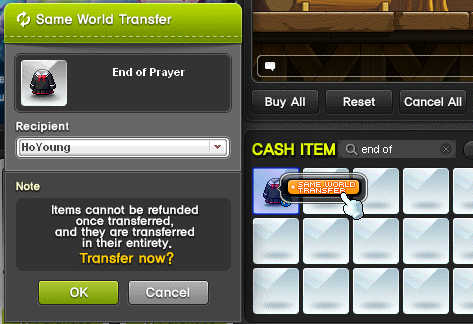 Transferring Cash Items
Enter the Cash Shop
Pick a Cash Item that you would like to be transferred and ensure that tis it placed in the Cash Inventory/Wardrobe
Right-click on the item and select the Same World Transfer button
Select the recipient's IGN from the drop down menu
Click on the OK button
The selected item will now appear in the selected character's Cash Inventory/Wardrobe the next time that character is logged in.
Cash Item Transfer Limitations
Players can only transfer cash items between characters within the same world.
Cash items transferred between two characters of the same faction (e.g Explorer, Resistance, Flora etc.) will still result in a successful transfer, although it's good to note that they are already able to share items between their Cash Inventory/Wardrobe.
Certain items such as Friendship or Couple effects and event related items cannot be transferred.