Events
26 Nov 2016
V-Patch Name Change Event
Dear Maplers,
There is a Name Change Event ongoing from
16th November 2016 until 0000hrs 11th January 2017
.
Only
lapsed accounts that has no login activity since 18th November 2015 until 16th November 2016 are eligible
for this event. Characters level 200 and above will receive a Name Change Coupon and be able to use it by talking to NPC Mister New Name who is at the Event Map.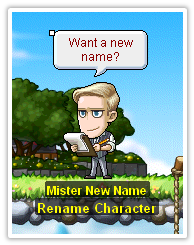 1. Bring your Name Change Coupon to Mister New Name.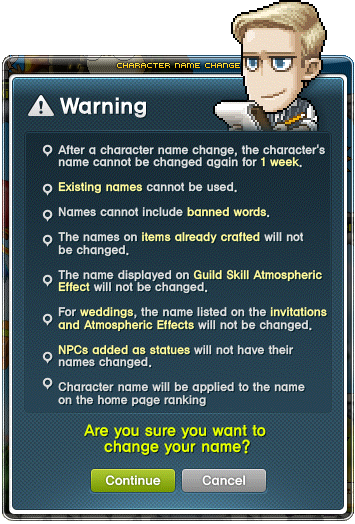 2. Read and accept the Terms and Conditions to continue.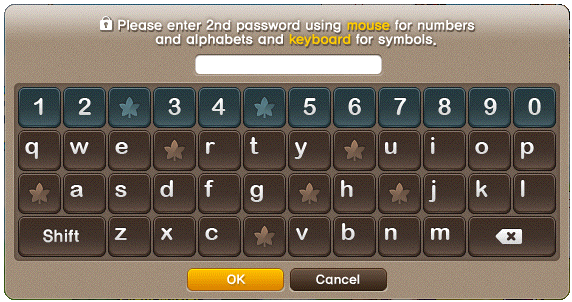 3. For security reasons, you will be prompted to enter your 2nd password.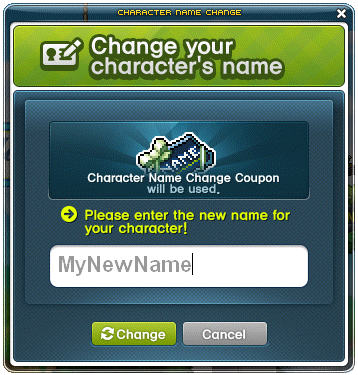 4. Enter your preferred new IGN. *Naming policy applies, maximum 12 characters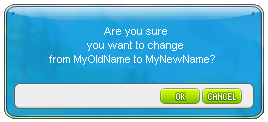 5. If the name is accepted, you will receive a confirmation window as above. Click OK to confirm, Cancel if you wish to choose another name.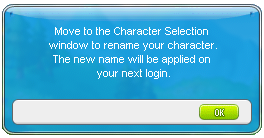 6. After confirming, you will be brought back to the Character Selection Screen where your character will be renamed accordingly.
• You can only change your character's name once. • Asiasoft Online and Nexon Corporation will not be responsible for unauthorized name changes made by third parties. • Do be reminded that sharing of game accounts is strictly against the Terms and Conditions of use.
- MapleSEA Administrator